Places to visit in Uruguay
Uruguay ranks third among the smallest states in South America. However, a European country like Belgium fits six times in its territory and Portugal, two.
If you travel beyond the cities of Montevideo and Colonia del Sacramento, you'll discover beautiful beaches, breathtaking countryside and wildlife in their natural habitat. It is a fantastic destination for couples as well as family with kids.

Below you will find the most beautiful places that you should take into account on your trip to Uruguay.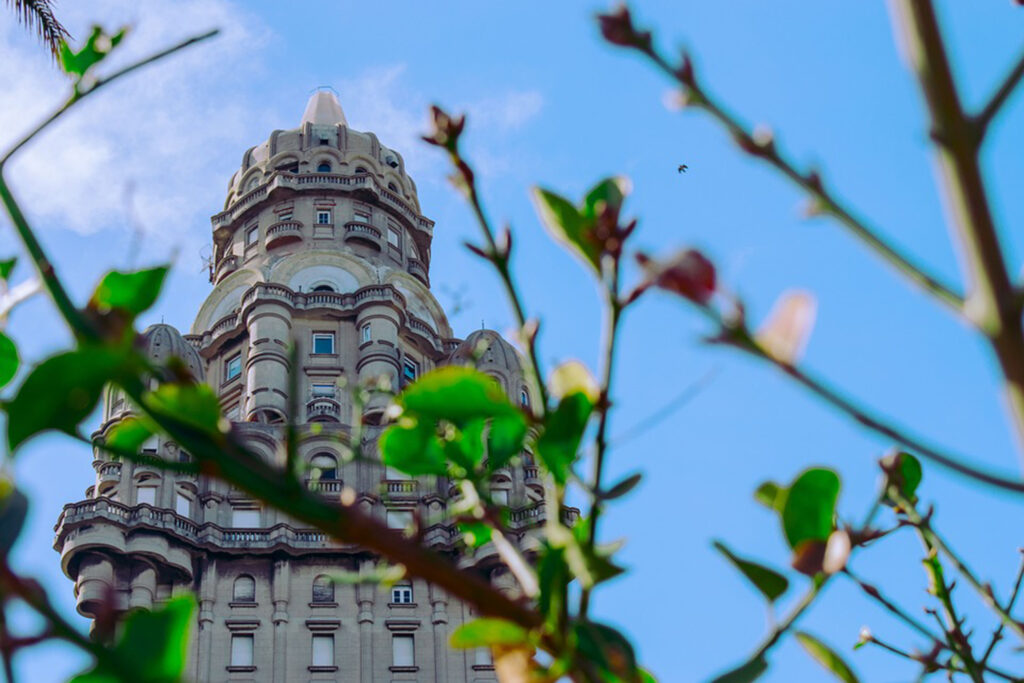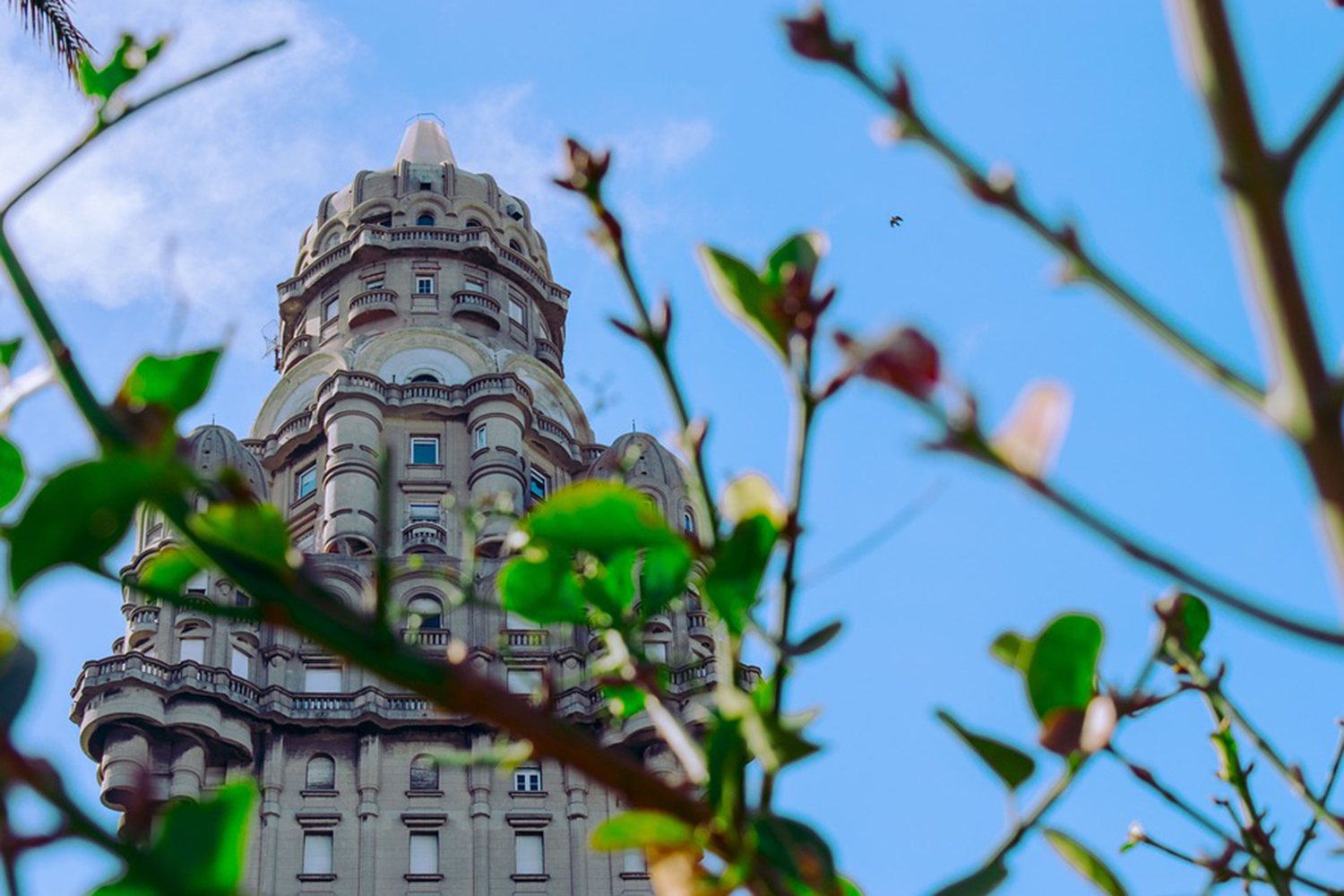 Montevideo is the capital of Uruguay and it is located only 1 hour by plane from Buenos Aires. It is very common for both Argentines and foreigners to fly to Montevideo from Buenos Aires and spend a full day touring the city.

Montevideo, the capital of Uruguay, combines modernity and tradition. La Rambla (River Walk), which gives access to more than 30 km of coastline, is one of the main attractions of Montevideo and an unforgettable walk for its inhabitants who frequently come to drink mate and go for long walks. In addition, the large number of green spaces, parks and gardens also provide numerous outdoor options. Montevideo also has an extensive cultural scene. For example, its theatrical productions are remarkably extensive and varied, including classic, modern, and alternative shows. In its museums, cultural centers and exhibition halls it is possible to appreciate the art of a wide range of internationally recognized artists.

Montevideo also has some excellent open-air markets selling everything from books to jewelry and the occasional antique. The capital also has some excellent art stores displaying the country's vibrant art scene.

TIP: For lunch, head to Mercado del Puerto, (old maket opened in 1868), which is full of restaurants specializing in meats and fish. Try Uruguay's national sandwich Chivito (Anthony Bourdain's favorite sandwich). At its core, the chivito contains cheese, a thin steak, and ham on toasted bread. But the sandwich can include all sorts of ingredients, like bacon, lettuce, tomato, and olives. It can now also be ordered without the bun or even without meat.
Punta del Este (The Uruguayan Riviera)
Punta del Este is the epicenter of Uruguay's beach scene. The city comprises 40 kilometers of coastline, from Portezuelo to Jose Ignacio. The main attraction of Punta del Este are the beautiful beaches, upscale resorts and restaurants with a laid-back vibe and locally sourced menus.

Gorlero Avenue is a shopping street famous for designer label and haute couture fashion. One of the most interesting attractions in Punta del Este is the sculpture in the shape of a hand. It is a landmark in the town and is a mandatory stop to take a selfie and meet friendly locals.

If you seek pristine beaches and good surfing conditions, head to Playa Brava, one of Punta de Este's finest shoreline attractions.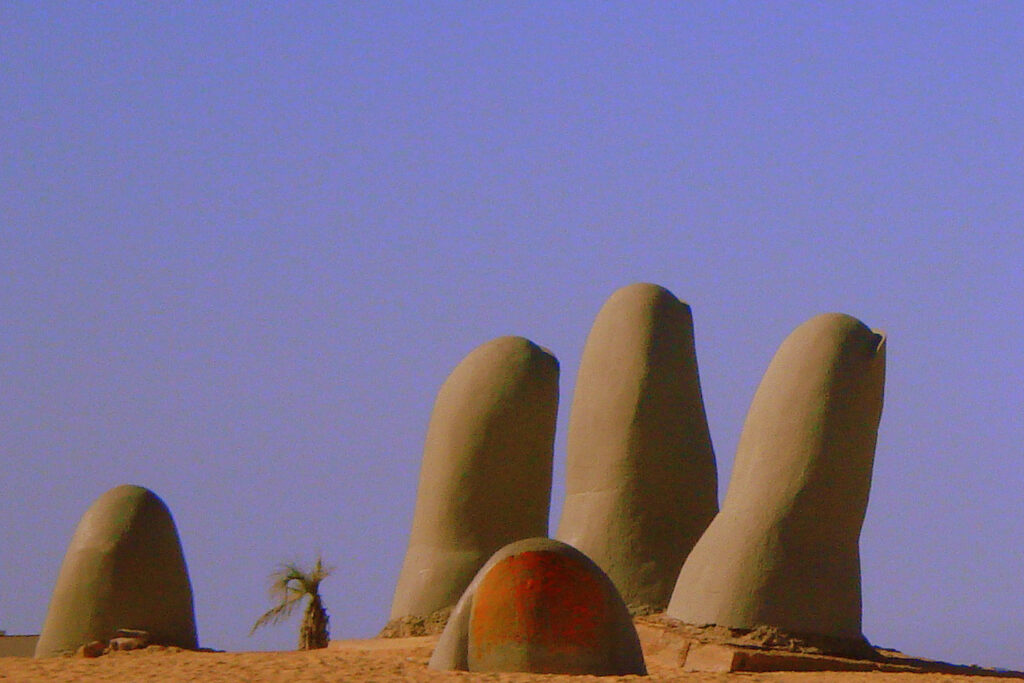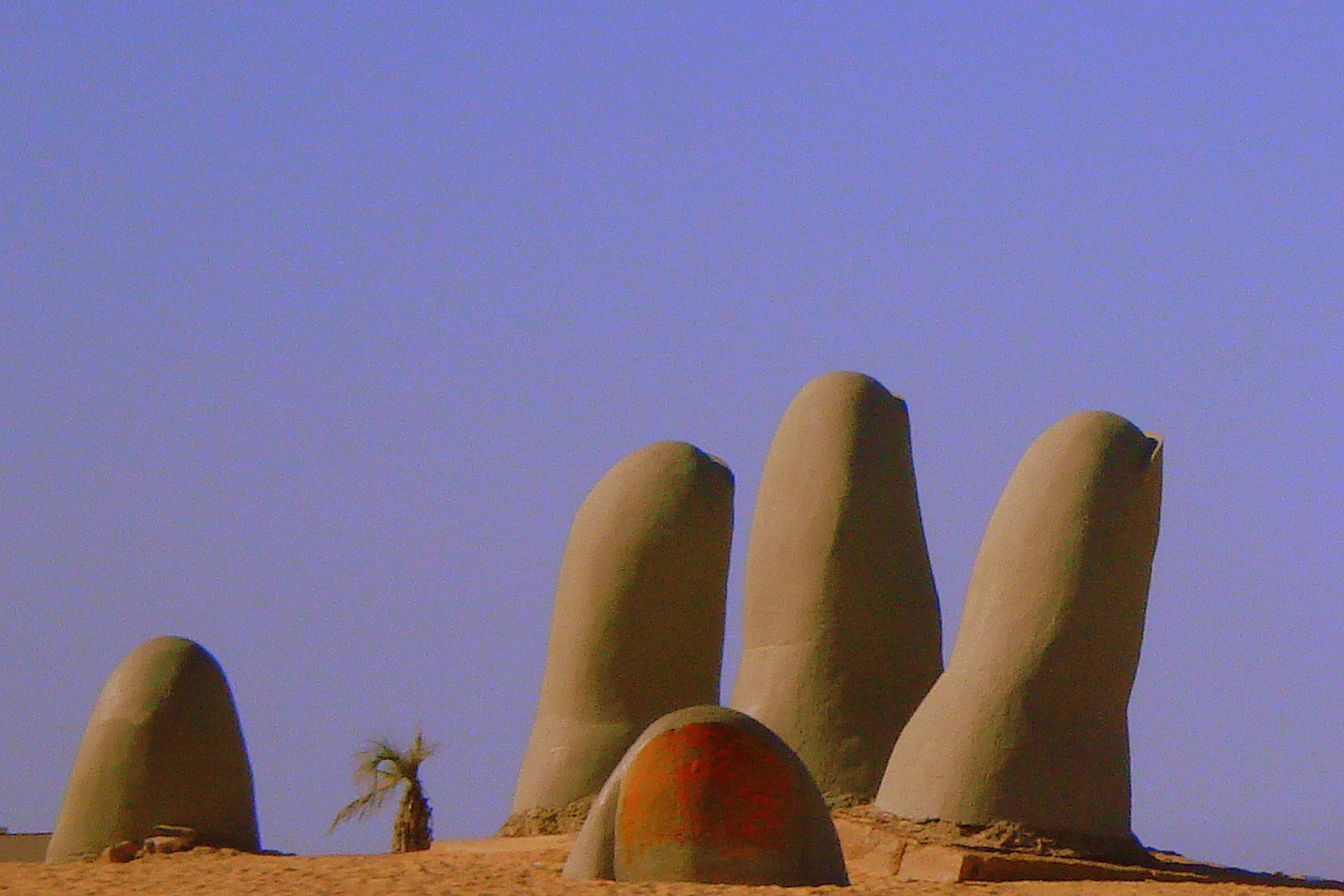 The town of José Ignacio is a sleepy fishing enclave reborn as South American Hamptons. It only has around 200 permanent residents, however, during the summer months (December to early March) this small town comes alive. People come from far and wide to organize parties, enjoy the carnival and see concerts in the lighthouse. However, relaxation is always a priority and many argue that there is no better place in Uruguay to relax.

The most popular restaurant in the area is La Huella. Designed to look and feel like a boathouse, it's also the hardest table to score in the busy months of January and February. And the best beachfront resort and spa to stay in Jose Ignacio is Playa Vik.

Time magazine chose Jose Ignacio as one of the 100 best destinations of 2021.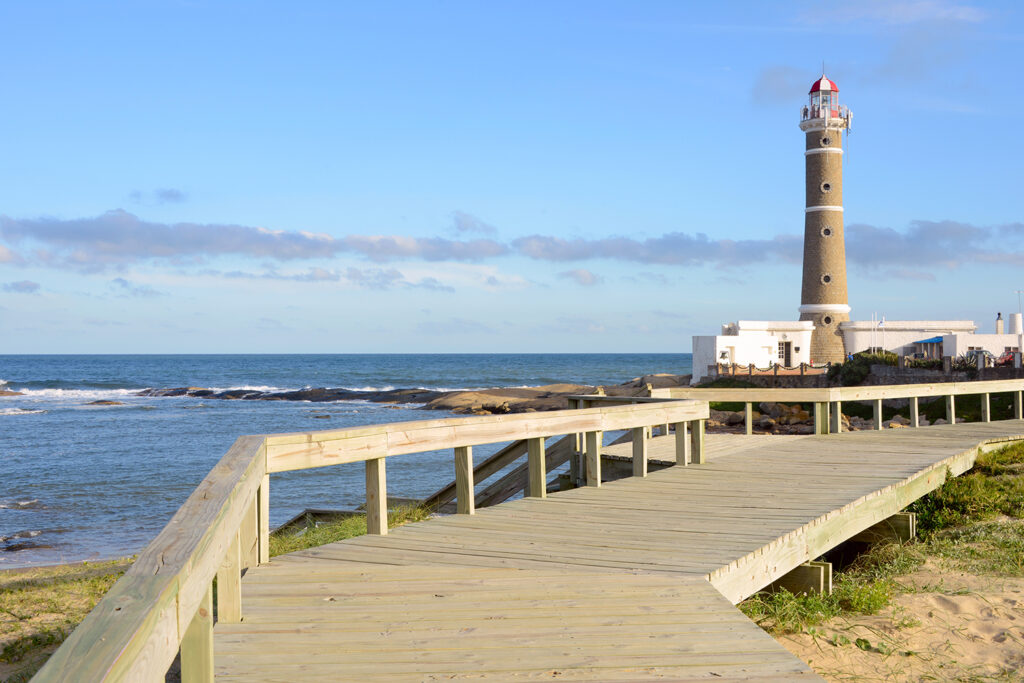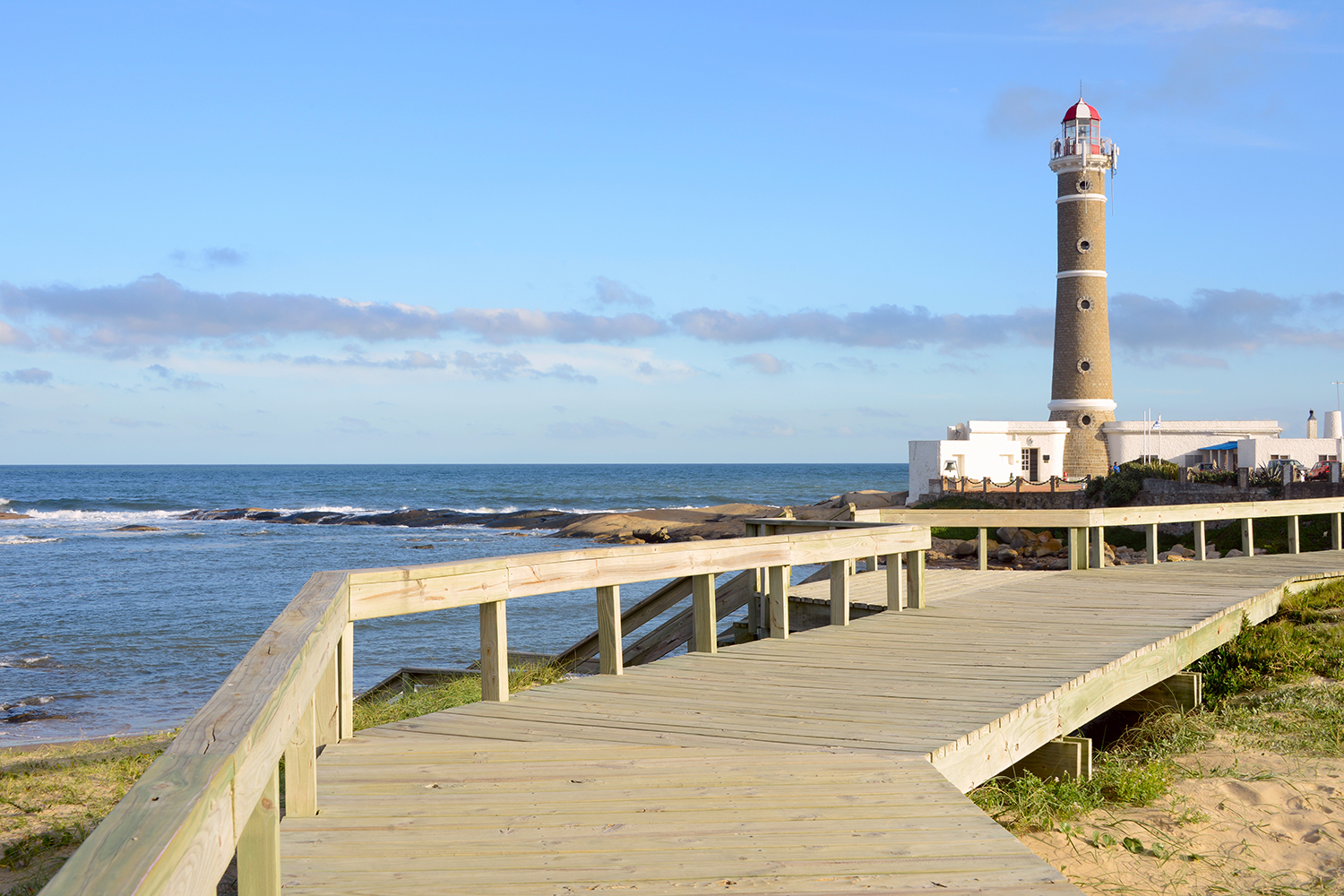 On the Uruguayan Atlantic coast and on the border between the departments of Rocha and Maldonado is Laguna Garzón. A place with sandy beaches, wetlands, native forests, minor lagoons and grasslands.

In the past, Uruguay's interior meant sheep, cows, and very little else. In recent years, however, wealthy Argentines and Brazilians, along with the odd Uruguayan and American, have hired local and international architectural firms to build boxy, Brutalist-inspired dachas with panoramic views overlooking Garzon Lagoon.

You can enjoy good surfing and even kitesurfing at Laguna Garzon. It is also an attractive place to visit during the winter months between July and the end of October, as the weather remains mild. You will share this little paradise with a lot less people and also right whales, which rest on the way to the peninsula of Valdes in Argentina.
Just an hour from Buenos Aires by ferry, and two hours from Montevideo by road, the charming Colonia del Sacramento makes for a perfect day trip.

Originally founded by the Portuguese in the 1600s, the city passed between Portuguese and Spanish rule for decades, and the influence of both nations is apparent in the resulting colonial architecture and vibrant streetscapes. Today, visitors come to explore the cobblestone streets of the historic district which is now under UNESCO protection, ensuring it retains its old-world charm.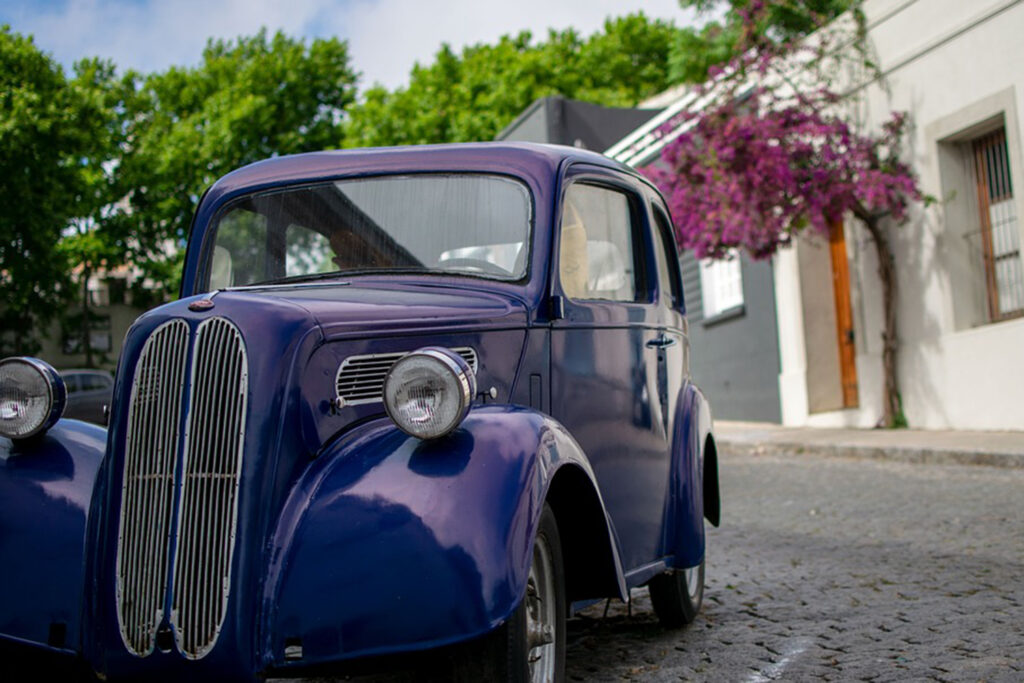 For its beauty and popularity La Paloma is one of the most emblematic seaside resorts in the department of Rocha. Nestled in the Atlantic Ocean, its main attractions are its magnificent beaches.

The reason is that beaches in La Paloma cater to all tastes, from the calm waters of the small bay, to the great waves of La Balconada, La Aguada or La Pedrera beaches. Inlets, rocky tips, large extensions of white and fine sand, high dunes, plain or deep waters and an endless natural diversity provide a place of preference for everyone in La Paloma.
It is a seaside town, its main characteristic is that it was founded by an Italo-Uruguayan, the entrepreneur Francesco Piria, in fact it is precisely from this that its name derives. In addition to having founded it, Piria has been able to manage it with great success, for example by building the huge Hotel de los Argentinos with 1,200 beds and the railway that connects Piriápolis to Montevideo, thus making it the best seaside getaway.

There are basically two beaches, Playa San Francisco and Playa de Piriápolis. Both long, white and very lively, flanked by the Rambla, or the promenade, great for walking or cycling.

Also, there are hills that can be reached by panoramic chairlift to admire the entire coastline. Not to be missed in Piriápolis, is the home of Francesco Piria, a majestic Renaissance castle in which the museum dedicated to him has been built.
Hot Springs in Uruguay are very popular among lovers of relaxation and well-being who can pamper themselves in large natural pools. The most popular thermal springs are the hot springs of Salto, Dayman, Arapey and the Horacio Quiroga Water Park.

As for precious stones, on the other hand, they can be found in every shape and color even walking through the streets of Salto, from amethyst to rose quartz.
National Park Cabo Polonio (Protected Area)
Cabo Polonio National Park is an area of great natural beauty which still retains typical features of the Uruguayan Atlantic coast from prior to the transformation process that began in the mid-twentieth century due to the expansion of the traditional urban tourism model.

This coastal marine area possesses a great diversity of natural environments that include sandy beaches, dunes, native coastal forest, small wetlands and islands. The most prominent feature –for its uniqueness- is the Cabo Polonio dune system, which is the most extensive remainder of a sandy strip that once stretched along our coast.

The Cabo Polonio National Park is home to several species which are priorities for the National System of Protected Areas, including endangered and threatened species.

It also includes sites which are key for the annual cycle of crustaceans of commercial interest (such as pink shrimp, marine shrimp and prawns), and for the breeding and feeding of over 47 species of fish. On its islands you can find almost half of the fur seal and sea lion populations of Uruguay, and its areas are used for the breeding of these species. The rocky area of Cabo Polonio is home to the country's only continental settlement of fur seal and presents a unique opportunity to observe these animals up close.
Punta del Diablo (Protected Area)
This beach spot in Rocha is ideal for family holidays. Its beaches cater both for relaxation and recreation, as well as fishing or the most varied water sports.

Its main beach is usually known as the Desplayado and is a great center of attraction during the summer months. On the south beach, visitors can see the last vestiges of the fishing vessel Cathay, stranded in 1971. Further south the Barrancas de la Pedrera offers the walker an amazing combination of nature's textures and colors.

La Rambla is the perfect place to share a fascinating full moon landscape or to observe the incredible procession of the whales in the winter months.
This lagoon is an extraordinary ecosystem that is home to fish, birds and mammals in a beautiful natural setting.

It is located along the northern stretch of the Uruguayan coast where it extends for 70 kilometers separated from the sea by a one kilometer wide strip of sand, but its peculiarity is the low depth of the seabed. It has been declared a Biosphere Reserve by UNESCO.

The lagoon is always open and the visit is free, unless you want to buy a guided tour which is still preferable if you want to know more about what you are visiting. One of the most popular activities to practice in the Laguna de Rocha is bird watching!
Bear in mind that If you are thinking of traveling during the high season, you need to start booking your trip with at least 10-8 months in advance.
Other recomended destinations: