José Ignacio, Uruguay / Relaxed getaway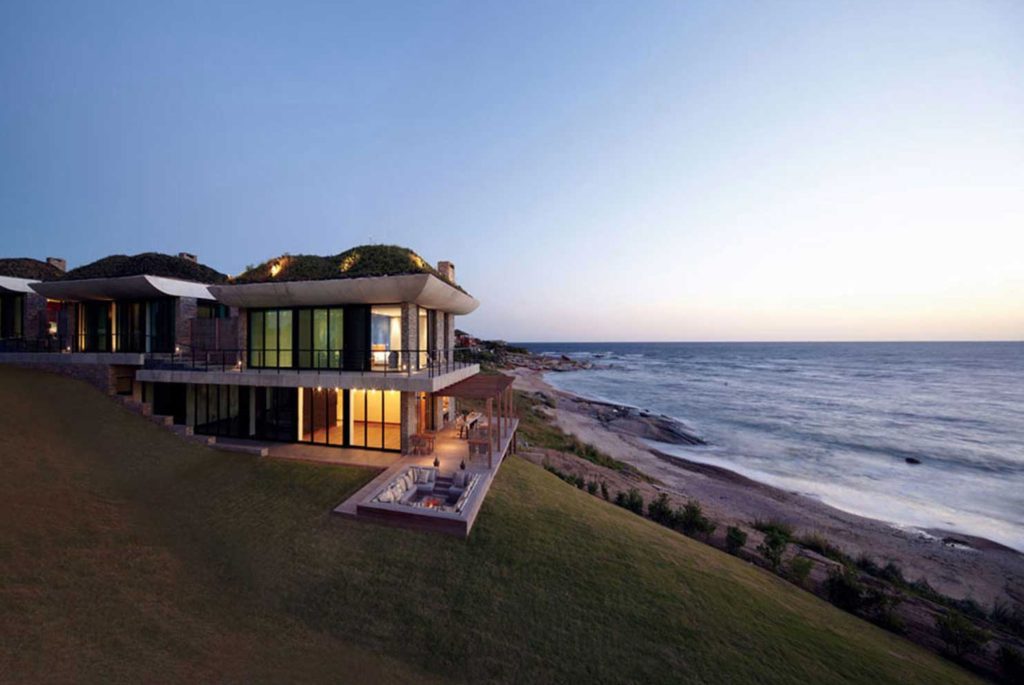 Beginning in November and running through February, Uruguay's José Ignacio transforms from a sleepy fishing village into a buzzing haven for surfers and international jet-setters swapping their winters for South America's summer season. It's a lively and social scene indeed, but for those seeking a quieter, smooth respite from the stresses of urban life, it's still very possible to enjoy this popular coastal destination while keeping a low profile. From a secret beach club on a secluded island to a yoga studio with massage therapy on the menu, here are some ways to relish in José Ignacio's more laid-back offerings.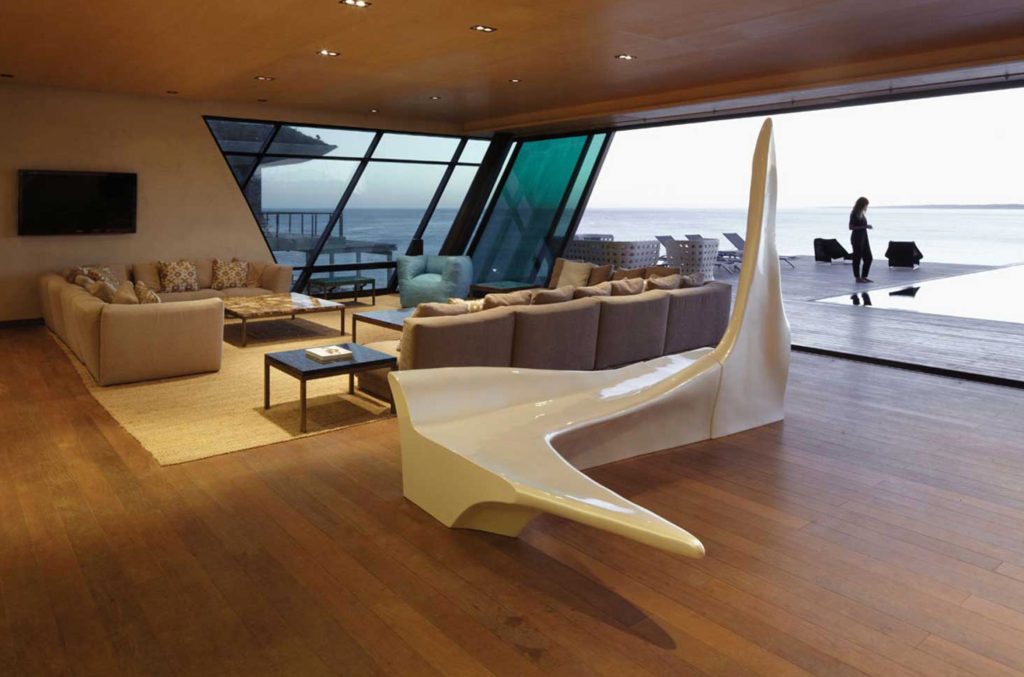 Flanked by two beaches on either side, José Ignacio is a tip of land that pokes out into the ocean. Brava Beach, known for its tremendous waves and ideal surfing conditions, makes it a popular destination for beachgoers. Just a five-minute walk across the peninsula is Mansa Beach, Brava's sleepy, less raucous counterpart—and the better side for sunset views. Visitors seeking anonymity and a more intimate hotel experience away from the madding crowd will find sanctuary at two-year-old Bahia Vik. Comprising a main guesthouse and 11 private bungalows overlooking Mansa Beach, each dwelling is uniquely designed, both inside and out, using different materials such as wood, steel, and black zinc.

Around sunset, most guests flock to the hotel's restaurant, La Susana, a breezy, cabana-style setup situated just off to the side of the property, where locals and visitors come together over fresh ceviche and the spectacular vistas.
Locals, expats, and in-the-know visitors drop by this airy, beautifully soothing yoga studio for its popular open-level Vinyasa-style classes (Hamptons regulars may already be familiar with its Bridgehampton location). For an even more relaxing take on bodywork, make an appointment for a deep-tissue or Shiatsu massage, or perhaps a Reiki treatment.
Eat: El Mostrador de Santa Teresita
This stylish breakfast and lunch counter offering delicious and wholesome seasonal salads and daily seafood specials has a tendency to fill up during afternoon hours, but its off-beach location inherently lends a quieter, more laid-back feel.
Corner of Las Garzas and Las Calandrias, José Ignacio, Maldonado, Uruguay
An afternoon-turned-evening at this remote beach club situated on a petite island is one of José Ignacio's more special and exclusive experiences: The exact address is emailed after reservations are booked, and transportation involves taking a private boat (provided by your hosts). Once you've arrived, relax with a glass of the signature white wine sangria and a fantastic spread of tapas, salads, and grilled fish and enjoy feeling like you're thousands of miles from civilization.
Commonly known as the "tree house," this Asian-influenced restaurant serves up fresh sashimi and sushi alongside traditional Uruguayan meats and seafood dishes, and is tucked away in a forest on the edge of town—and unless you've been there before, don't be surprised if you get lost trying to locate it. The rustic open-air bamboo and teak dining room, with its hanging lanterns and flickering glow of candlelight, really does feel like an aloft hideaway (and you'll be thankful it's not an easy spot for crowds to find).
Ruta 10 at approximately kilometer 185, José Igancio, Maldonado, Uruguay
The gastronomic entrepreneur Fernando Gómez, the artist Guillermina Banfi and the chef Richard Guadalupe changed the course of their Ferona cocktail bar to set up a kitchen-grill in the garden, an art and clothing fair, and a small barbecue where Vaipa, the bartender, serve drinks. After 5 pm, in addition, he plays a live band.
The menu was inspired by the still life, with small plates made with local products. The focaccia bread basket with fried egg, the cause of mussels and the braised lamb empanadas made with homemade dough stand out.
Albatros y Las Toninas, La Juanita.
Not too far from Namm is this restaurant, beloved among chic locals and those in the know. At Marismo, a secluded candlit setting, you'll dine alfresco in the most literal sense: There's nothing but the moon and stars overhead and the sand beneath one's feet. Chefs cook everything—meat, seafood, vegetables—on wood-fire grills in the style of a traditional South American asado, while guests meander between tables and the scattered campfires.
Ruta 10 at approximately kilometer 185, José Ignacio, Maldonado, Uruguay
Inspired by the French beaches of Biarritz of yesteryear, Francis Mallmann returned to the José Ignacio lighthouse with a chiringuito, a beach stand to have lunch or spend the day. Shaded chairs, tents and comfort on the sand are part of the hallmark of this new space created within the real estate development Costa Garzón, by Alejandro Bulgheroni.
Flowers, the perfume of the sea and a relaxed and attentive service are also part of Mallmann's charm. On the menu are beach drinks and wines from Bodega Garzón. From the kitchen, the steak eye burger and smoked bacon stand out in a homemade milk bread and a bowl of cream ice cream with red fruits made at the moment.
Ruta 10 km 185.5, 20402
Note that..
By protocol, the number of guests allowed has been reduced and, as a consequence, there are also fewer waiters. This situation is a reality in all restaurants and requires a team that compensates for the absence with good energy, and a relaxed and understanding diner.
The tables feature elegant jars of alcohol gel.
Do not fill yourself with the bread basket, the fish are one of the strengths of La Susana.
Marcelo Betancourt, executive chef of Vik Retreats, was one of the first cooks in the East to bet on organic products, his vegetables are some of the best in the area.
Take a Ride: Horseback Riding at Estancia Vik
You don't have to be a guest at Estancia Vik, a sprawling property under the same ownership as Bahia Vik, to relish in its breathtaking views on horseback. Just a 10-minute drive inland transports you from the beach to a magnificent ranch house surrounded by fields and mountains, with gauchos waiting at the stable to lead you on a ride.
Planning a trip to Uruguay?
Contact us and our passionate travel experts will craft your ideal itinerary and personalize your experience by putting their knowledge, contacts and own experiences to work.