The Best 10 Things to do in Punta del Este
Punta del Este is the most important seaside resort in Uruguay, where many travelers come every summer, especially from Argentina, Brazil and Chile. Its central beaches are filled with people looking for fun, good quality of service and sea with waves for surfers.

The main beaches in Punta del Este are La Mansa and Playa Brava but there is much more. Punta del Este is a highly urbanized area, with modern architecture buildings built in front of the sea, shopping malls, restaurants, luxury hotels (Trump Tower hotel is the newcomer to Playa Brava), a casino and several attractions to enjoy after a day at the beach.

Now, affluent Brazilians, Europeans, and Americans continue to buy up homes, fueling a local real-estate boom, and wealthy Argentines are opening wineries, organic–olive oil estates, and dairy farms crafting artisanal cheeses and dulce de leche. The peak social season, from Christmas to mid-January, is quick and frenzied—a whirl of rosé-soaked lunches and glamorous cocktail parties—but both before and after, a leisurely calm prevails here, with the warmth lingering through March.

Just in time for the start of Uruguay's summer, we recommend the best activities and things to do in Punta del Este.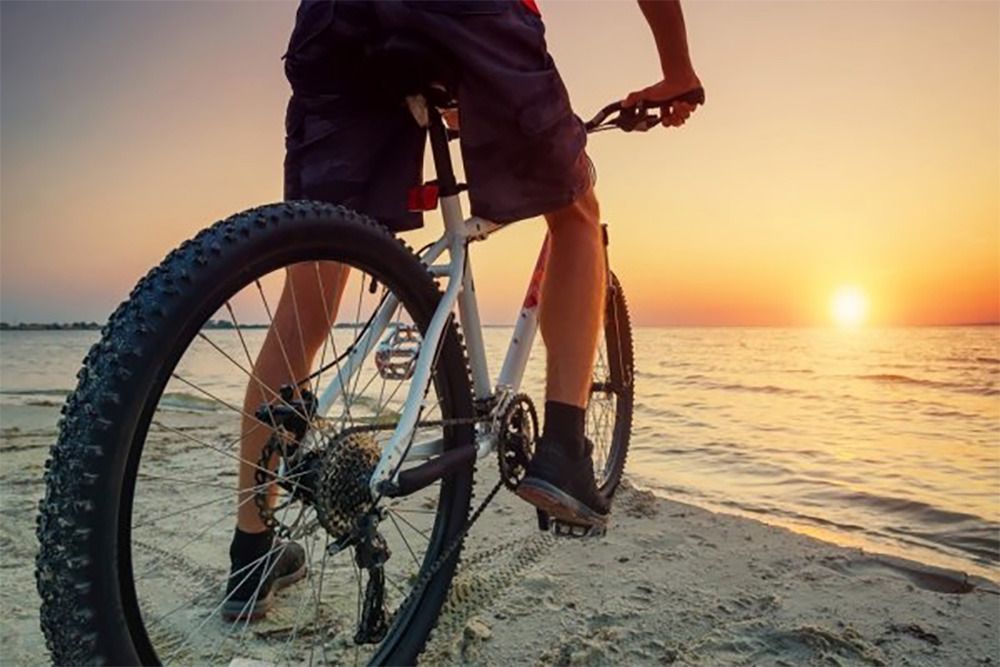 #1 Take a leisurely bike ride with a local guide
Enjoy the sights as your ride around this famous peninsula's promenade and beaches. You'll be guided along safe paths and visit Mansa Beach, where sea lions can often be seen. You'll also see the city's symbolic lighthouse, dating back to 1860.

Another highlight, is the Church of Our Lady of the Candelaria, a beautiful sky-blue-and-white Victorian structure as well as Four Seas point, Punta Salina - where a battle between German and British ships took place in 1939. You'll also see English Beach, Emir Beach, Punta Vapor and the iconic monument known as The Hand. You'll make stops along the way to allow for photo opportunities.
#2 Run around the peninsula
An excellent way to get to know Punta quickly is to get your running shoes on. The majority of the town is located on a peninsula and, when the sun is shining, there's no better way to spend an hour than by running the paved coastal pathway.
#3 See a wonderful sunrise at Brava Beach (Fierce Beach)
Playa Brava is an uninterrupted stretch of beach for about 5 miles (8 kilometers) along Punta del Este's Atlantic Ocean coast. It includes paradas (stops) with amenities such as paradores (beach bars) and watersport rentals.

In this beach you will discover public art, rolling waves, surf schools and wonderful sunrises at this family-friendly beach on Punta del Este's Atlantic coastline.

The medium-sized waves make Brava Beach popular with surfers. At Parada One (the beach's southernmost point) or Parada Four, rent bodyboards, surfboards and standup paddleboards. Group and individual lessons are also available. If you want to swim, do so between the areas marked by the lifeguards, who patrol the beach from mid-December to mid-March.
#4 Stroll along Mansa beach
Beaches are often named for their principal attributes, and such is the case with Playa Mansa. Mansa means "calm" in Spanish, and the waters are typically placid here, ideal for families with children and swimmers who prefer smooth-as-glass seas over surf's-up breakers. In contrast to another Punta del Este beach, Playa Brava (Fierce Beach), Mansa's water is usually warm, and the soft sands are perfect for a long walk. Plenty of bars and food kiosks will keep you satisfied.
#5 Visit Uruguay Wine country and taste premium Tannat wines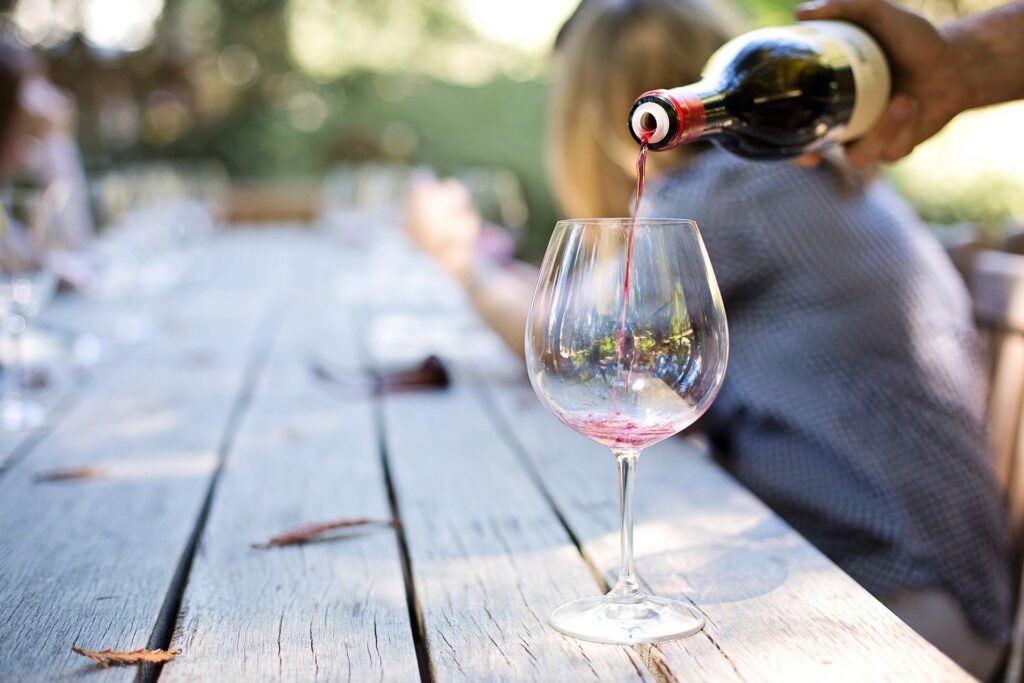 Uruguay has a blossoming wine industry that produces wine of the finest quality. Near Punta del Este there are some family-owned bodegas producing exciting and experimental new blends. You can take a wine tour and taste wines made from the world's healthiest grape, Tannat, grown in Uruguay. There are many good boutique wineries that produce wines of international recognition such as Vina Eden, Garzon winery, Bodega Alto de la Ballena and Bodega Oceanica in Jose Ignacio. These wineries produce not only Tannat but also Merlot, Cabernet Franc and Sirah that have been rated highly by several important critics.
#6 Buy Fresh seafood and have a drink at the harbor (a must-do!)
One of the highlights for us in Punta is strolling along the working harbor. Fishermen gut, scale and slice the catch of the day, sea-lions mooch around trying to get some left-overs, albatrosses swoop down upon you whilst the boats of millionaires float next to battered fishing vessels.

Visit during the morning or afternoon and, as well as enjoying the atmosphere, you'll be able to pick up some excellent fresh shrimp, scallops or fish for lunch. There are also a number of restaurants dotted along the harbor where you can enjoy a lunch deal in the sun, or just settle for a glass of local wine with a beautiful view.
#7 Play Golf at the best Golf Clubs of Uruguay
Take a break and enjoy the best and most exclusive golf courses in Uruguay. Cantegril Golf club (considered the best golf course in Punta del Este) and Club del Lago's golf course (baptized by master Roberto de Vicenzo as "La Augusta de Sudamérica,") have a driving range, putting green, electric cars, golf clubs rental, a pro-shop and a snack bar overlooking holes 9 and 18. Club del Lago Golf Course offers a unique topography with three circuits of golf in 20 holes, that allow 3 different circuits.

Ideas specializes in tailor making exceptional golf tours, creating golf travel packages to suit your individual requirements and budget. With Ideas golf tour, everything is covered from the moment you arrive.
#8 – Be a polo player for a day!
Learn how to play polo and discover the secrets of one of the most exclusive sports in the world. It is not necessary to know how to ride a horse, nor do you have to have previous experience in polo. You will learn how to ride a horse, hold the mallet and hit the ball. You will end up sharing a mini polo match that will make you feel like a professional player!
#9- Visit Casapueblo in Punta Ballena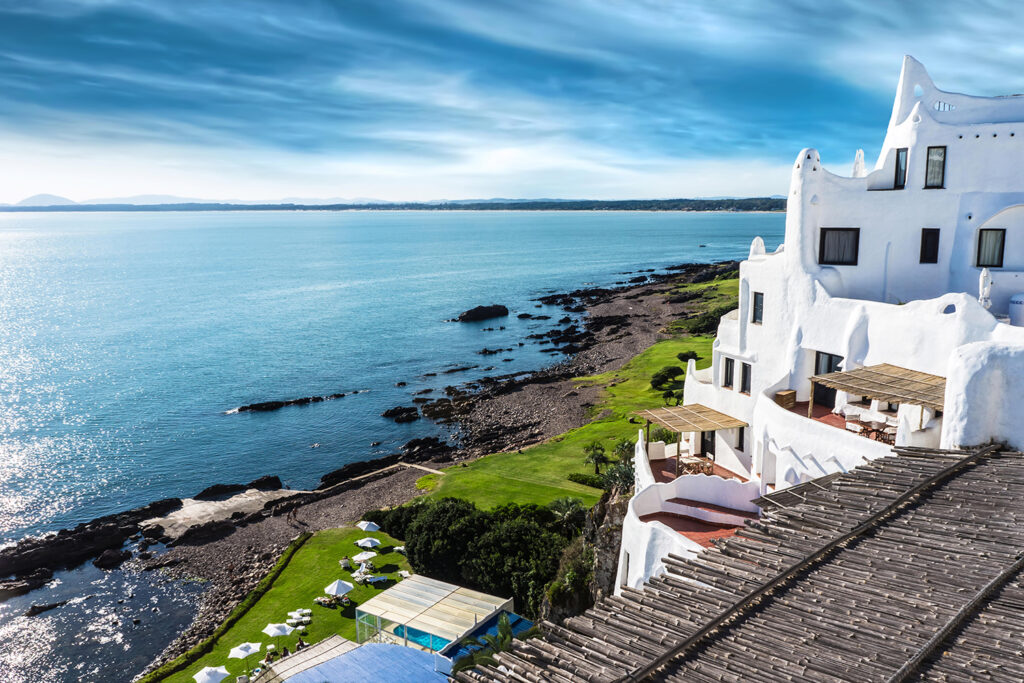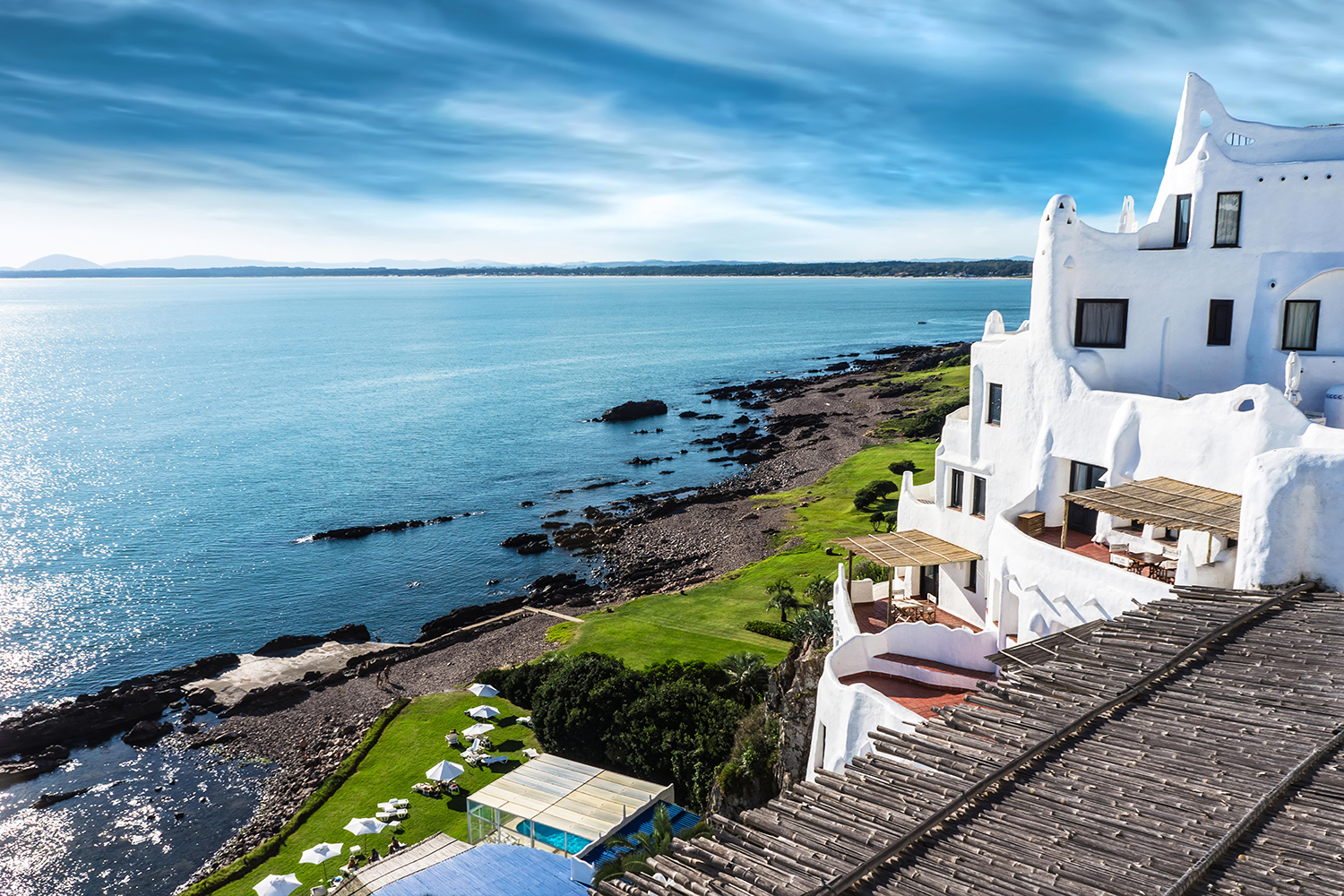 Casapueblo is internationally known as one of the most awe-inspiring and eccentric buildings Uruguay has to offer. Located in Punta Ballena ( a short ride to Punta del Este), this was the home of Uruguyan architect Carlos Páez Vilaró. This eye-catching structure is now a modern art museum filled with the late artist work. (Died in 2014). Supposedly Vilaro built this structure in shapes reminiscent of seashells along the beach. This place is truly stunning.
#10- Visit an unique Art Museum and Sculpture Park
One of Uruguay's best-known artists, sculptor Pablo Atchugarry, runs a museum, gallery, and sculpture park on 62 acres in El Chorro, north of the beachfront town of Manantiales. Temporary exhibitions occupy the lofty, sunlit gallery at the foundation's entrance; its permanent collection of works by Atchugarry and other artists fills another space behind the main workshop, spilling out onto the sculpture park's expansive greens.

One last thing…

For this list to be complete, we must mention its people. Uruguay's mild climate seems to have shaped the character of its native people. In this sense, the kindness and warmth of Uruguayans, and the excellent service infrastructure the country offers, make visiting this beautiful location an even more pleasant experience.
Planning a trip to Punta del Este?