Uruguay to open borders on November 1st
From November 1st , Uruguay will open its borders to regular travelers who can demonstrate that are fully vaccinated and has a negative PCR test.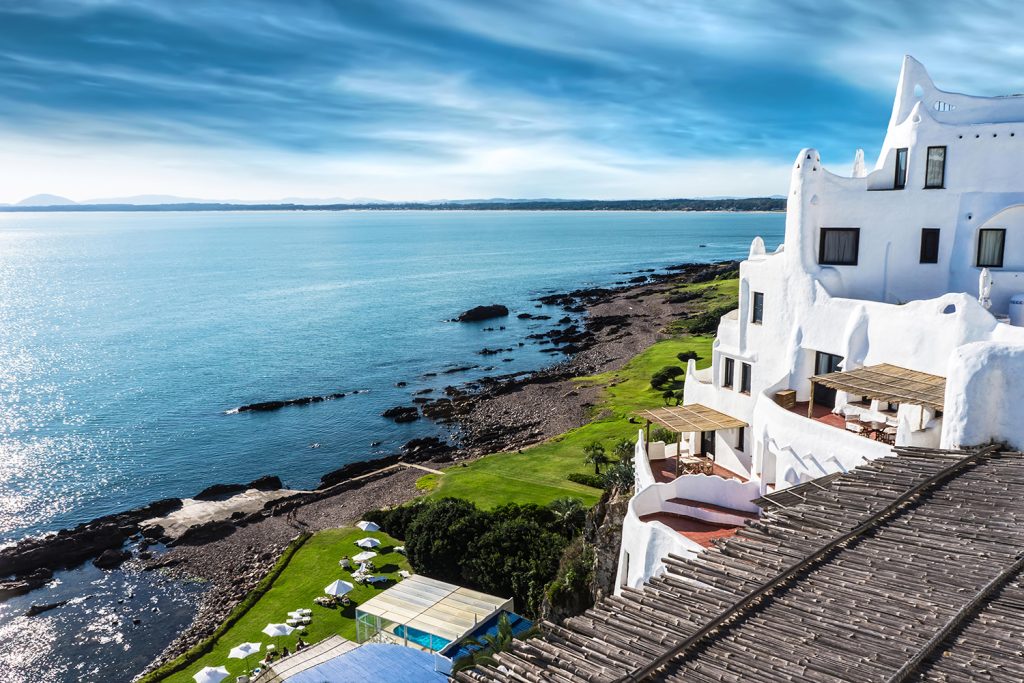 Entry requirements to travel protocols to visit Uruguay
Arrivals must show proof of a negative PCR test taken within 72 hours of departure and sign an affidavit (usually on the plane) confirming the absence of symptoms and contact with confirmed or suspected COVID-19 cases. in the 14 days prior to admission.
By showing proof of complete vaccination (accepted vaccines include Coronavac and Sputnik, as well as those accepted in the EU and in the United States of America), foreigners will not need to quarantine, but must undergo an additional PCR test seven days after their arrival. There are several local companies that offer this service.
Unvaccinated foreigners will not be allowed to enter Uruguay, even with a negative test. Only residents and nationals can enter Uruguay without vaccinating.
In order to visit and enter Uruguay, every traveler must have medical insurance that covers Covid-19 treatment.
The president announced that minors who are from countries where vaccinations were unavailable to their age group, will be able to enter the country with their vaccinated parents and receive a Pfizer shot at no cost. The family group will be required to quarantine.
The latest on the pandemic in Uruguay
In Uruguay, 72% of the population is fully vaccinated and 24% already have a third shot. Eighty percent (yes four in five) of 12-19 years old are also vaccinated, so if you've been concerned about this starting where you live, know that here we've not had adverse reactions. Remember we keep this page on Uruguay & the pandemic updated whenever there's significant news.
Below is the update information from Chile and Argentina related to everything you need to know before visiting these South American countries.
CHILE
• For some activities and at some sites, there are reduced capacities.
• The reopenng of Easter Island currently has no official date.

Chile: Entry restrictions & requirements for travelers:

• From November 1st the entry restrictions are reduced, allowing a shorter quarantine period. Upon arrival, travelers will still require a negative result to a PCR test no older than 72 hours.

• While waiting for the results (which takes in average a couple of hours), travelers must quarantine in a hotel room. Upon receiving a negative test result, travelers may leave.

• To enter travelers must get a mobility pass under mevacuno.gob.cl (proof of vaccination) before arriving in Chile.

• It can take around a month to get the mobility pass, so we recommend applying for your pass well in advance of your trip.

• Upon arrival, travelers must show international insurance covering COVID-19 treatment, emergency medical expenses, and evacuation/repatriation.

• A minimum coverage of USD 30,000 is required.

• A health affidavit submitted up to 48 hours prior to the estimated time of arrival in Chile (local time).
ARGENTINA

• Cruise Season started on October 20th, 2021.

Argentina: Entry restrictions & requirements for travelers:

• Since October 1st, Argentina has reopened its borders to travelers from neighboring countries.

• From November 1st, Argentina plans to reopen its borders to the rest of the world.

• As of October 21st, the following travel regulations are valid:

• Travelers must show proof of complete vaccination upon arrival. The last dose must have been received at least 14 days before entering the country.

• Travelers must show proof of a negative result from a COVID19 PCR test performed up to 72 hours before boarding the plane.

• It is required for all travelers to perform a PCR test from 5 to 7 days after arriving in Argentina.

• Those who cannot present valid proof of complete vaccination must enter quarantine upon arrival. An antigen test upon landing in Argentina as well as a PCR test on day 7 of quarantine is required. Unvaccinated minors do not need to do a PCR test or Antigen test but must quarantine for 7 days.

• Upon arrival, travelers must show international insurance covering COVID-19 treatment.

• A health affidavit must be submitted 48 hours prior to arrival in Argentina.
Before planning the trip or buying the flights, check with your consulate and find out about update regulations. These are constant decisions and governments may change the protocols.
Keep in touch and check our blog frequently as we inform and update the articles according to the announcements of the governments.
.