Welcome to South America!
A continent unlike any other
Tailor-Made Trips Planned By Local Experts
2004
In 2004, we started as a small family owned business in our hometown Buenos Aires, Argentina with a simple mission: to provide our clientele with unforgettable travel experiences. We focus on offering innovative and life-changing trips that are designed to immerse our clients in the local community. We hired and trained the best local guides from day one, many of whom are still with us today. Our initial focus is only on providing the most memorable trips to Buenos Aires.
2010
The demand for our services for travel in Buenos Aires has been rapidly growing for years. Many of our clients ask us to expand our trips beyond Buenos Aires. We listen to our clients and create the same successful model of top-notch tours, the best guides and once in a lifetime travel to destinations throughout the country of Argentina.
2015
Our clients who have traveled with us previously ask us to expand our services beyond Argentina. We listen and begin leveraging our relationships with top travel suppliers in other countries in order to offer our clients the same incredible travel experiences to Chile, Uruguay, Bolivia, Brazil and Peru.
PRESENT & FUTURE
Today, we remain a family owned business and our mission has not changed. We are constantly adding innovative experiences and new technology to offer a more seamless and highly personalized experience to our customers.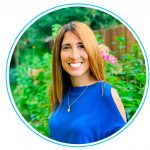 We provide customized trips to Argentina, Chile, Bolivia, Brazil, Peru and Uruguay for individuals and independent small groups.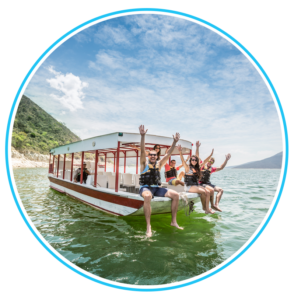 Custom Itinerary Planning
Our custom itinerary planning service will take care of the details and logistics, ensuring you relax and enjoy the most amazing experience in South America. The price of a private itinerary can vary greatly depending on what you want to do and see while traveling, length of travel, number of travelers, when you go, etc. Generally, travelers can expect a starting budget of $3,000 US Dollars per person per week of travel, excluding airfare. A more specific budget will be provided once we have spoken with you about your trip. Please be aware, we do not itemize our custom itinerary packages.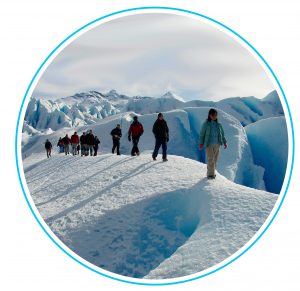 Private Small Groups
We also offer customized travel packages for small private groups. You decide who is in the group and we take care of the rest based on your preferences. You will be accompanied by one of our experienced English-speaking guides throughout your travels, so you can have a worry-free trip and experience memories that will last a lifetime. We offer small private group travel packages to Argentina, Chile, Bolivia, Brazil, Peru and Uruguay.
Fill out the short form found here.
START PLANNING
Schedule your free phone consultation
+ info
A destination specialist of IDEAS will contact you to schedule a FREE call (up to 1 hour) at your convenience. During this call, we will discuss the details of your desired trip such as where you want to go, what you want to do, when you want to travel, etc. We will also discuss your budget.
CREATE YOUR ITINERARY
After you pay U$D 250 deposit, our dedicated experts will create a tailor made itinerary for you.
+ info
If after the free call you decide you want to work with us, we charge a $250 non-refundable fee to create your customized itinerary. We will apply this $250 to your final package price if you book the itinerary with us. If you decide not to book with us for any reason after paying for your personalized itinerary, this fee is non-refundable.

Why do we charge this Fee?
We charge this fee because it takes us many hours to put together a personalized itinerary. We have to call our providers, check availability, spend time planning, and cover all the details. We don't use templates or off the shelf itineraries. Every itinerary is custom made to your preferences and this takes time to do, but also results in the most memorable trips!
Our concierge team of local experts have built up a strong network of contacts all around South America, so we'll make sure you're comfortable and well catered for. We excel at creating tailor-made travel experiences, and with our insider knowledge we'll make sure you have access to the very best products, services and experiences throughout your trip. If you're planning for a special occasion, such as your honeymoon, an anniversary celebration, or a trip of a lifetime, we can talk you through the options. All customers get a dedicated IDEAS specialist who will be your single point of contact to help plan your trip from start to finish.

Perks include: