Places to visit in Patagonia
Due to Patagonia's size and its endless highlights, many people may find it intimidating to plan a trip to this vast region. As a professional local tour guide who travelled Patagonia extensively, I have learned a lot about Patagonia. For this reason, I want to share some useful information that will help you plan a trip of a lifetime.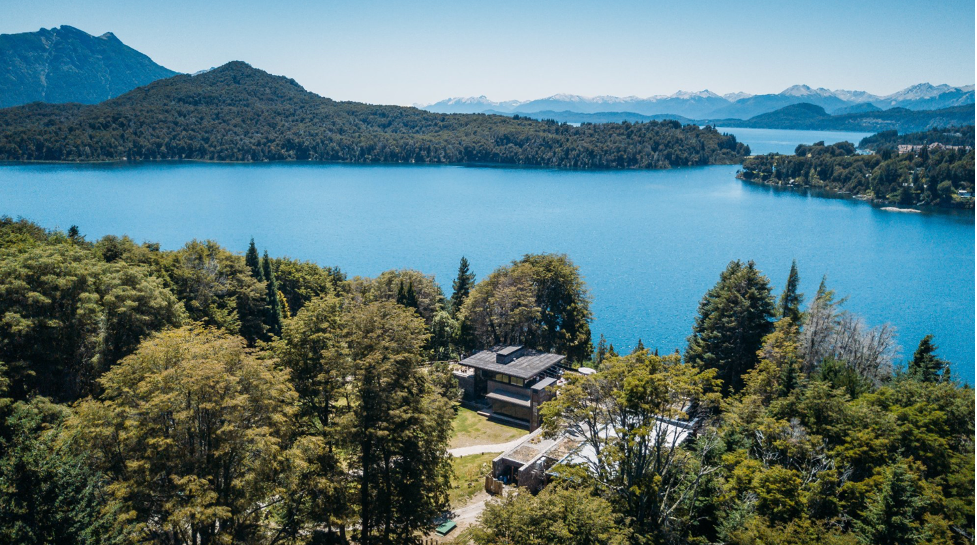 Here are some considerations to bear in mind when planning your trip:
#1 -Patagonia is twice the size of Italy and depending on the time of the year weather fluctuates greatly.
Firstly, Patagonia is a vast region (over 350,000 sq miles) that stretches across two countries: Argentina and Chile. With 9 National Parks, Patagonia is characterized by its diverse landscape and the presence of four well-differentiated seasons. Depending on the city or national park you decide to travel, be aware that the geography, the climate and the attractions will vary.

Never forget to check the average temperatures and the rain season of that particular area you want to visit.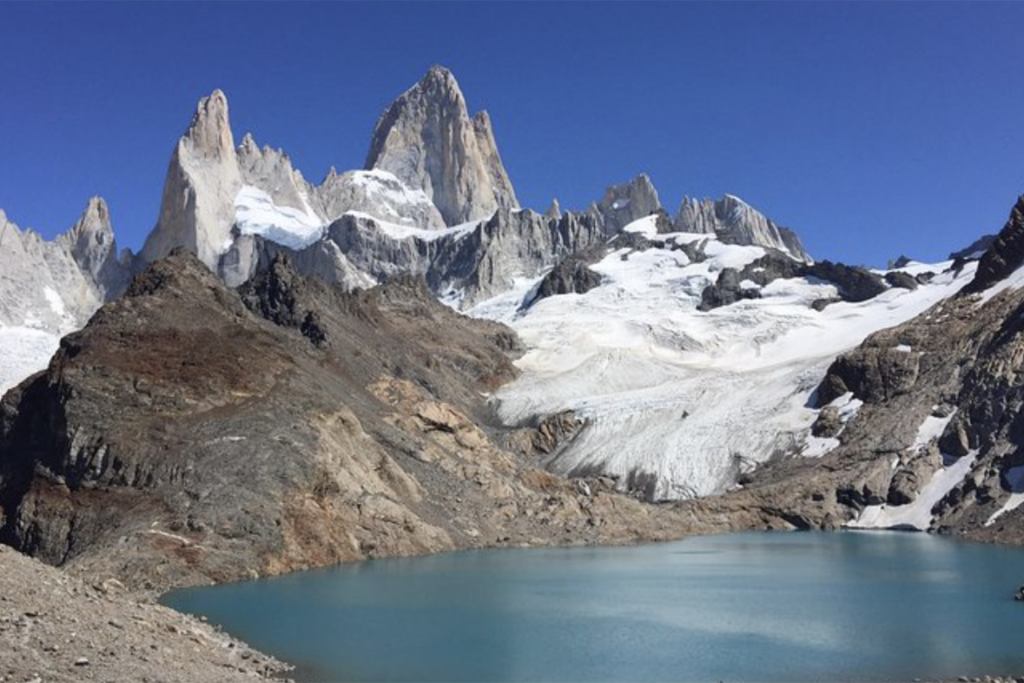 #2 – The time of the year you go to Patagonia matters.
The best time to visit Patagonia is in late Spring, Summer ( between October to March) and early autumn (April-June), due to the pleasant temperatures. However, the region's diverse offerings mean you can find something to enjoy at any time of year.

In order to make the right decision, you need to decide which activities you want to do. If you want to see Penguins, you need to book your trip at the time of the year when penguins arrive along the Patagonian coast. Or if you want to trek on glaciers, then you need to book your trip between October and early March before it gets too cold to do that activity. During Winter, most National Parks in Southern Patagonia close.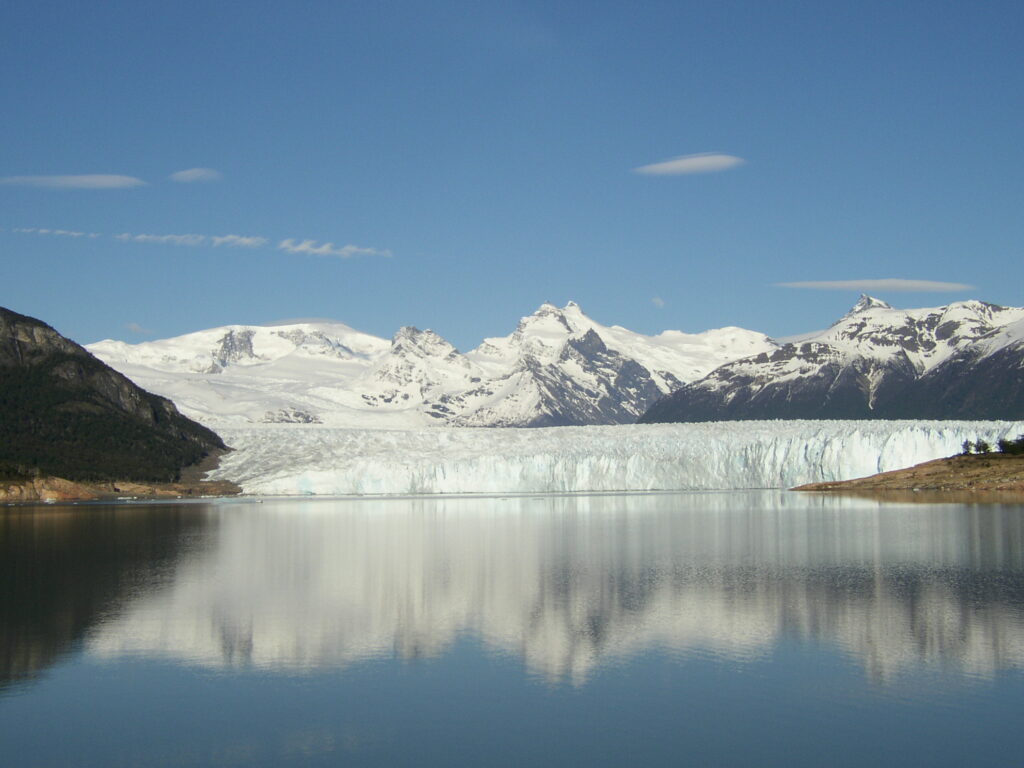 #3 - Patagonia presents two regions
The Extra-Andean Patagonia
The Andean Patagonia stretches along the Andes Mountains and its rich in pristine lakes, glaciers, permanent snow-capped peaks, flora and fauna conservation areas; and the extra-Andean Patagonia spreads over a plateau gently sloping towards the sea, creating a wide underwater platform.

We suggest that you focus on one region and explore it deeply. If you have 15 days available to travel, then you can combine both regions and visit the lake district, the glaciers and the east coast to visit the penguins. Or you may want to combine National Parks by the Andes Mountains, organize some trekking days and end your trip in Punta Arenas in Chile.

#4 - Bariloche is the gateway of Patagonia (and a "must" to include in your trip to Patagonia).
One of the best known destinations of Río Negro province is Bariloche (a renowned ski resort located in Northern Patagonia). Winter as well as spring and summer are great times of the year to visit it. The pristine lakes are surrounded by the Andes Mountains and it's a great place for doing outdoor sports and trying the famous Patagonian food, including trout, Patagonian lamb and other delicious meals typical of this region. Near Bariloche, in the state of Neuquén you can find different attractions: hot springs such as Copahue and Caviahue, ski destinations such as: San Martín de los Andes (Cerro Chapelco), Villa La Angostura (Cerro Bayo), Villa Pehuenia (Batea Mahuida), as well as the peculiarity of a National Park (Los Arrayanes) within another National Park (Nahuel Huapi).

Chubut has a ski center (La Hoya) very close to Esquel, Los Alerces National Park, an old train heated by firewood and with wooden seats (La Trochita) traveling through part of the plateau.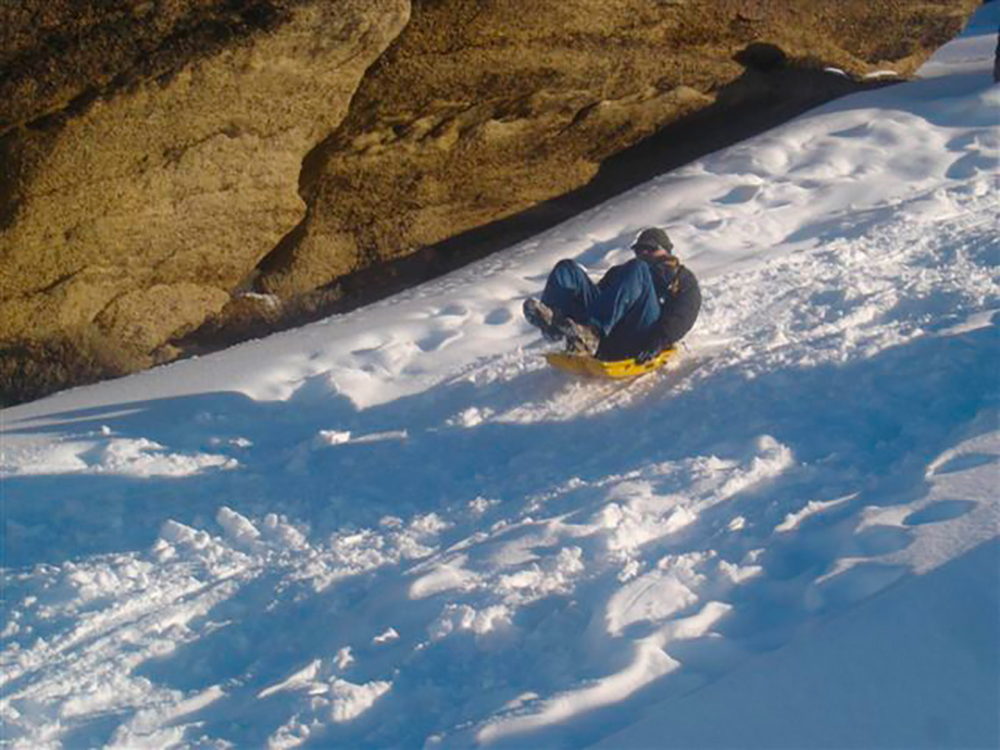 #5 –August through November are the best months for whale watching in Peninsula Valdes.
In the province of Chubut, right by the Atlantic Ocean, you can visit Peninsula Valdes and walk among huge colonies of southern elephant seals and Magellanic penguins. You can snorkel with sea lions or navigate next to Southern right whales. Bird-watching is also a very popular activity since there are over 180 local bird species. The coastline is stunning too. Near Valdes, the Welsh culture can be appreciated in Gaimán ( charming town by the Atlantic coast) and Trevelin town. If you are looking for beach resorts, then you should head towards the thriving city of Las Grutas or San Antonio Oeste known as beach destinations. (Both beach resorts are located facing the Atlantic Ocean).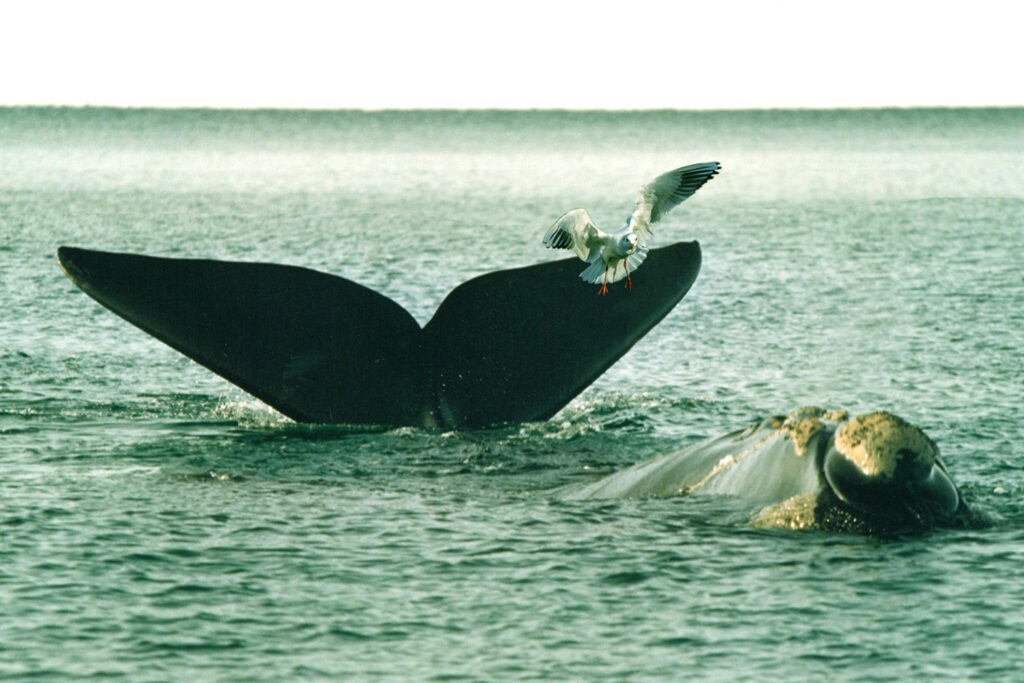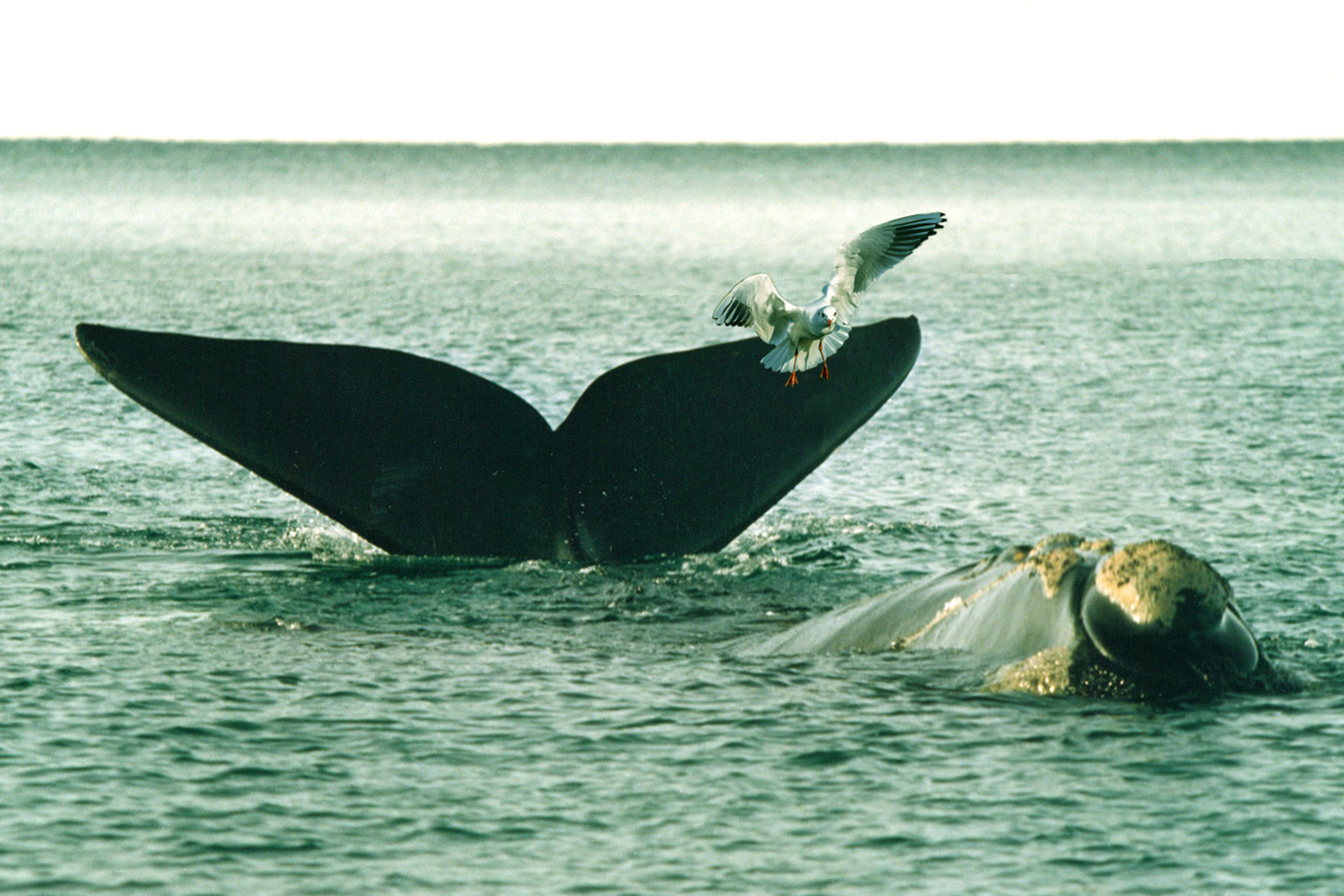 #6 – Perito Moreno Glacier is the highlight of Santa Cruz Province
Santa Cruz, on the other hand, is the land of stunning glaciers (Perito Moreno, Upsala, Onelli.), lakes (Argentino, Viedma, San Martín, Pueyrredon, Buenos Aires, among others), plateau and Cueva de las Manos (Hand Caves), an Unesco World Heritage. It is an archeological site with stenciled outlines of human hands located over the cave cliffs along the Pinturas river canyon, on the northeast of Santa Cruz province.
#7 – Head to El Chalten for the best treks in Patagonia
The Andean town of El Chaltén is the National Capital of Trekking in Argentina and it is located at the base of Mount Fitz Roy. In this stunning natural scenery you have multiple and varied options for walking, climbing, going on excursions and expeditions.

Most activities are free and do not require previous hiking experience in the mountains, however for the most demanding treks you can hire a guide for peace of mind and to learn more in detail from each place.

You can reach belvederes with breath-taking panoramic views using little time and effort!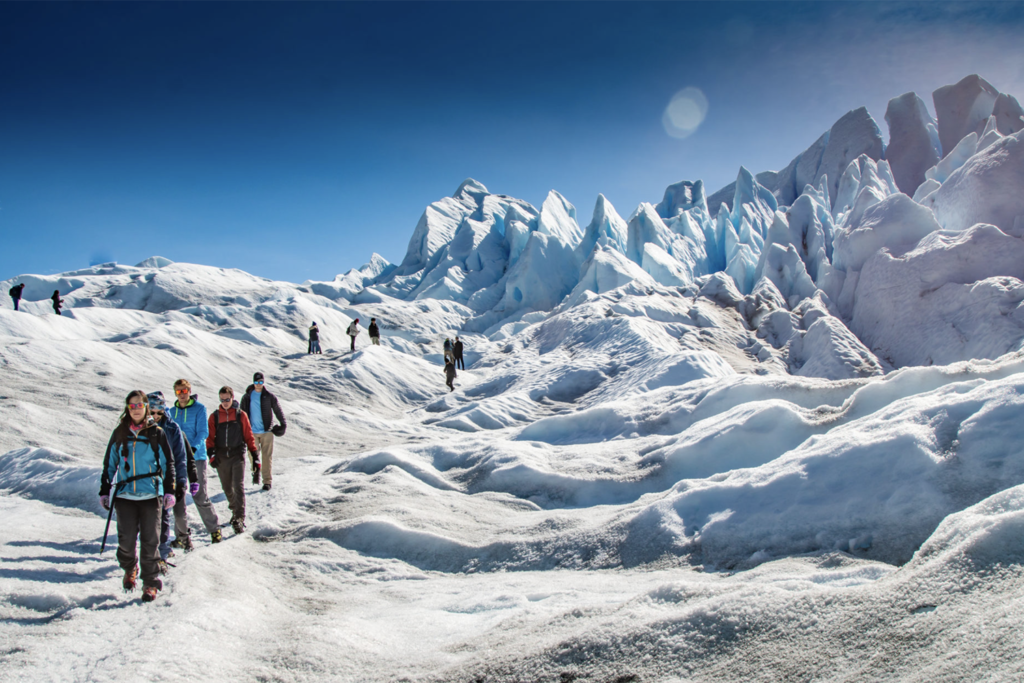 #8 - Torres del Paine National Park is the highlight of Chilean Patagonia.
This spectacular Chilean national park offers some of the best trekking in the world. Here, you will spend up to 8 hours a day hiking in the wild, but with some of the world's most stunning viewpoints, there is no way you'll get bored. For the W trek some hiking experience is highly recommended. (This is the big difference with the treks to Fitz Roy Mountain where there are many trekking opportunities for people of all ages and no experience is needed).

The best time to visit Chilean Patagonia is November to early March (summertime in the southern hemisphere). Although you'll compete with heavy crowds during this peak season, the weather is ideal for exploring Torres del Paine National Park and Tierra del Fuego. The W Trek in Torres del Paine is undoubtedly one of the best treks in Patagonia. This "W" shaped hiking trail highlights the best of Torres del Paine National Park, including Grey glacier, the French Valley and the Towers' Base Viewpoint.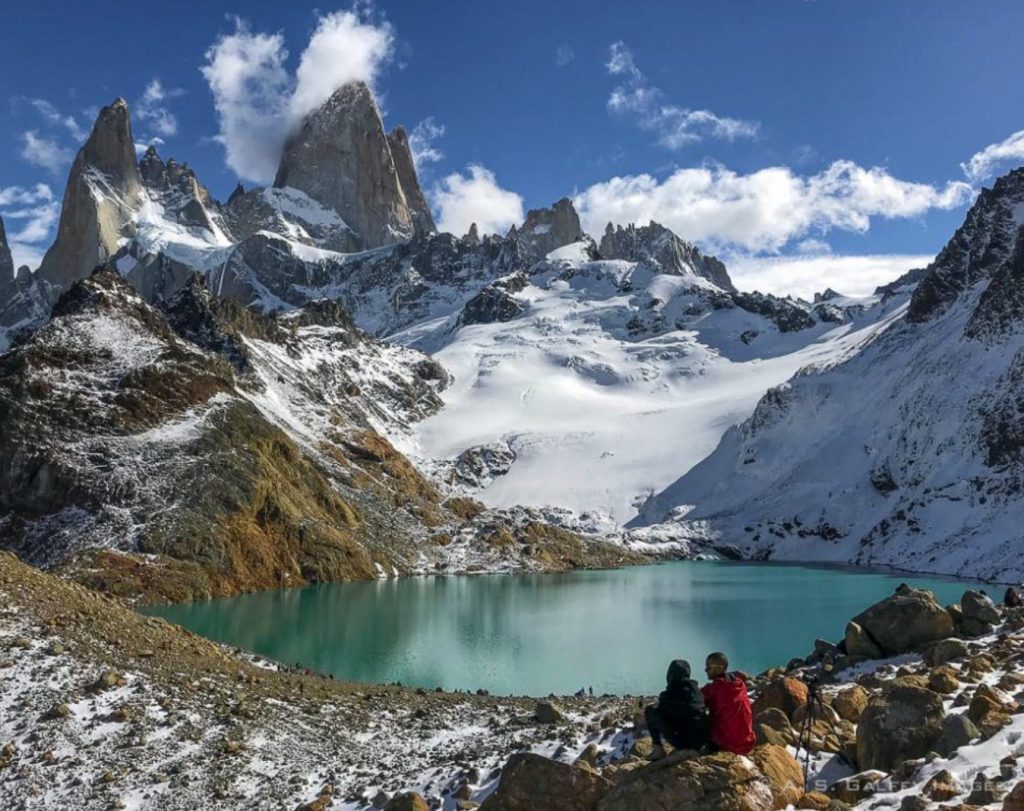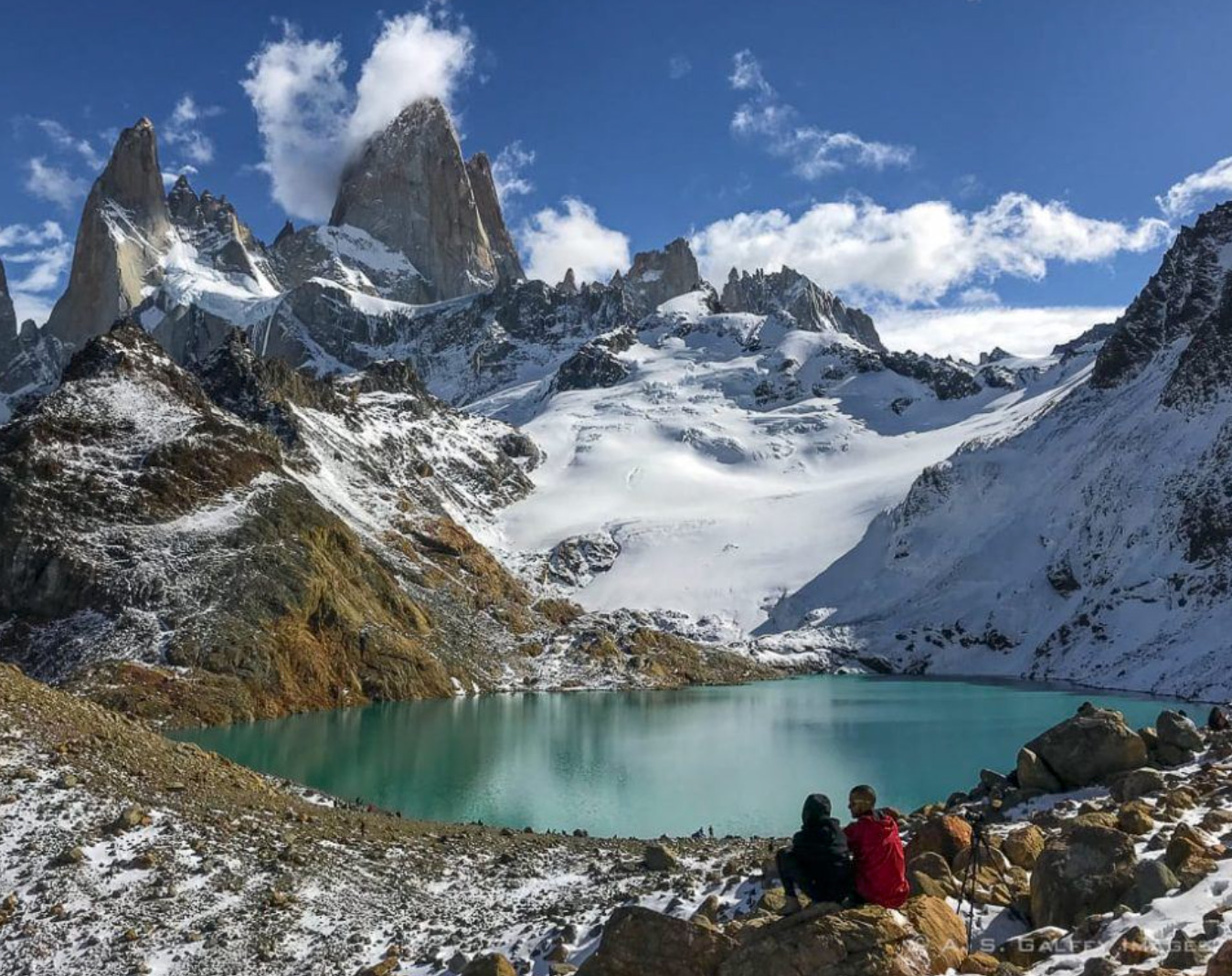 #9– Ushuaia: A trip to the End of the World
Ushuaia is one of Argentina's top destinations, and for good reason. This beautiful city, perched dramatically between the Martial mountains, the bay and the Beagle Channel, is popular for its absolute beauty, spectacular marine wildlife, and because it is regarded as the southernmost city of the world. You can navigate the Beagle Channel in one day, explore Penguin Colonies or do outdoor sports in the southernmost national park of the world. Also all cruise ships and expeditions to Antarctica depart from Ushuaia's port.

In this part of the world, you will learn about explorers Magellan, Sir Francis Drake, Captain Fitzroy and Darwin and you can also view whales, dolphins, penguins, condors, and elephant seals.
#10– Ushuaia to Punta Arenas: 4-Day Cruise to explore Fjords
Built in 2010 with a capacity of just 210 people, the Stella Australis cruise ship offers a comfortable, yet adventurous experience for all passengers. There are options for relaxed or more vigorous excursions to suit different activity levels. A professional expedition team leads small groups on nature walks, Zodiac tours and offers onboard lectures that make every moment of this Patagonia small ship cruise a memorable adventure.

Itineraries vary among the 5 and 9 day programs, and include both one-way and round trip options. You can choose to sail round trip from either Ushuaia or Punta Arenas, or you can take a one-way cruise between the two and combine Chilean Patagonia with Tierra del Fuego and other areas in Southern Argentina. Let us know your travel schedule and we will help you find the best option that works with your itinerary.

Whether you choose to visit the lake district or the Penguin Colonies in Chubut, Patagonia will make an indelible mark on your memory.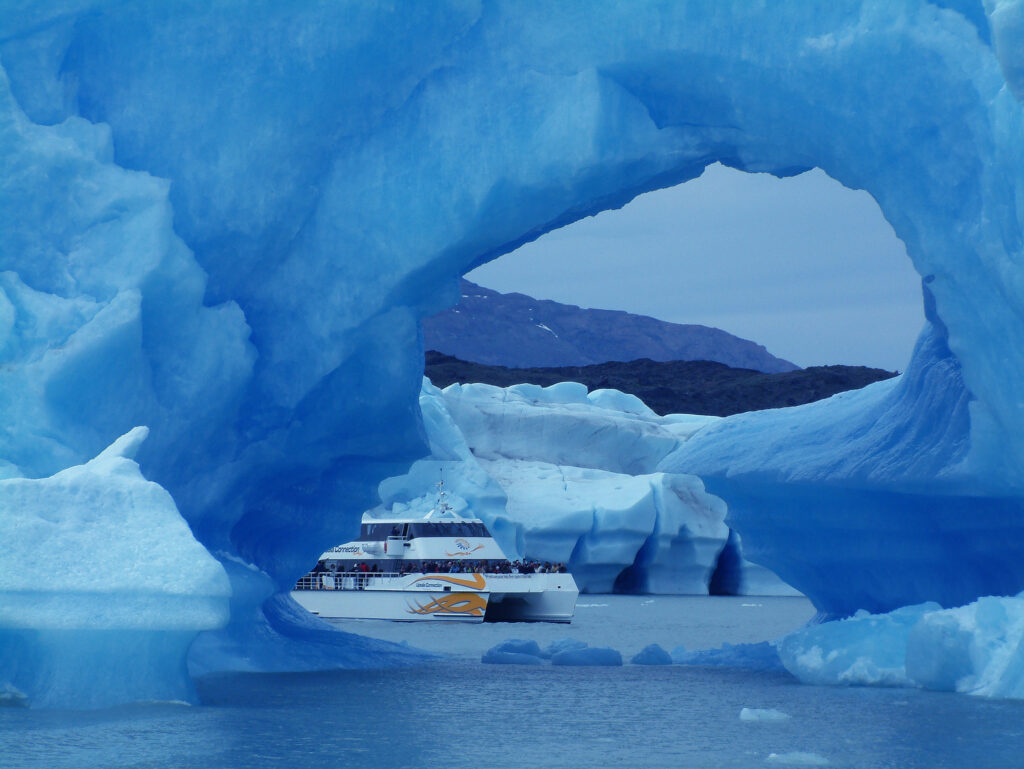 Bear in mind that If you are thinking of traveling during the high season, you need to start booking your trip with at least 10-8 months in advance.