Best Lodge in Torres del Paine, Chile: Awasi Patagonia
Awasi Patagonia is a luxurious adventure lodge located in the Torres del Paine National Park in Chile, offering breathtaking views of the Patagonian Steppe, the Torres del Paine Mountain Range, and Lake Sarmiento.

As the southernmost Relais & Chateaux hotel in the world, it is a highly sought-after destination for those seeking an exclusive and personalized experience. The lodge features 12 intimate villas, each with a private guide and 4WD vehicle for exploring the surrounding wilderness.

Guests can enjoy soaking in their own hot tub, sipping drinks by the fire, and indulging in long evening meals at the Relais & Chateaux restaurant after a day spent adventuring. Awasi Patagonia's location outside the national park's eastern border offers more wildlife and unique excursions to areas such as the Sierra Baguales' Mountains, where fossils and herds of guanacos can be seen.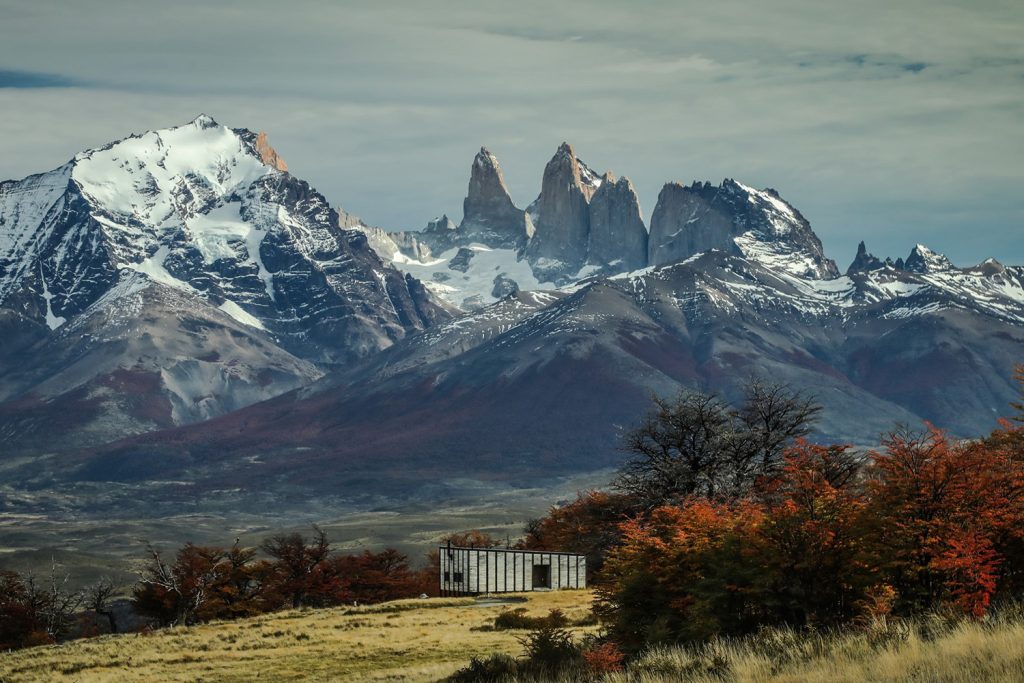 Guests should plan well in advance and book at least six months ahead during South America's summer, as the lodge fills up quickly.
Awasi provides transfers only from Puerto Natales, so supplementary transfer costs apply. It's important to know the schedules of the flights that depart daily from the airports of Punta Arenas and Puerto Natales in order to take advantage of the transfer service offered by the resort from Torres del Paine to the airport.

Bookings including stays at both Awasi Patagonia Lodge and Awasi Atacama Lodge qualify for discounts and complimentary hotel nights.

Is it for me?

If privacy and intimacy are paramount for your ideal Patagonia and Torres del Paine National Park trip, then Awasi Patagonia is the ideal choice.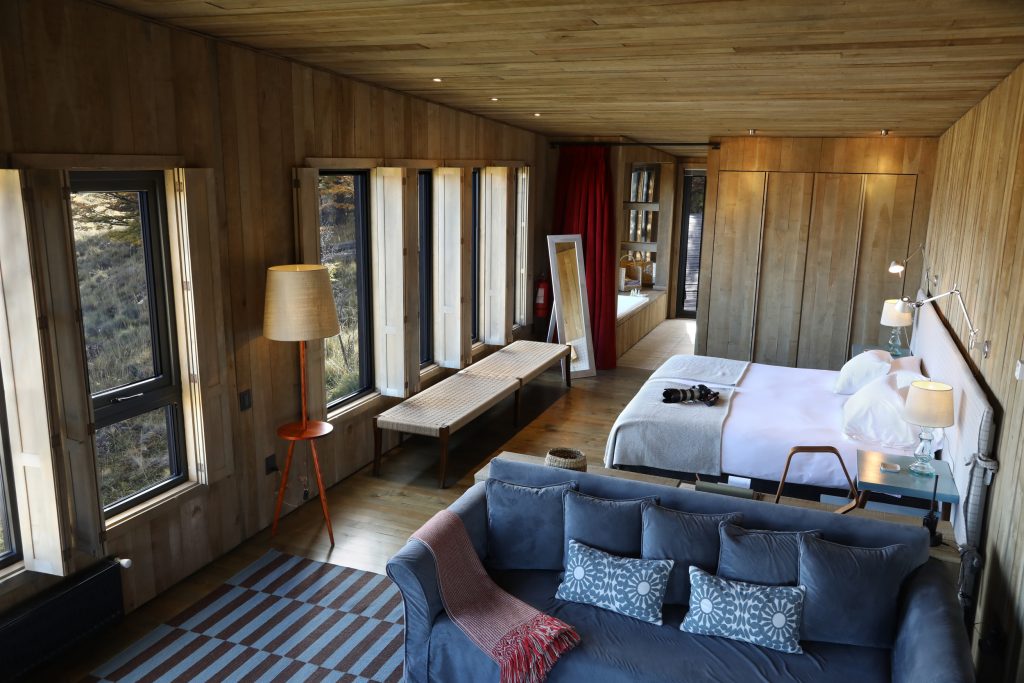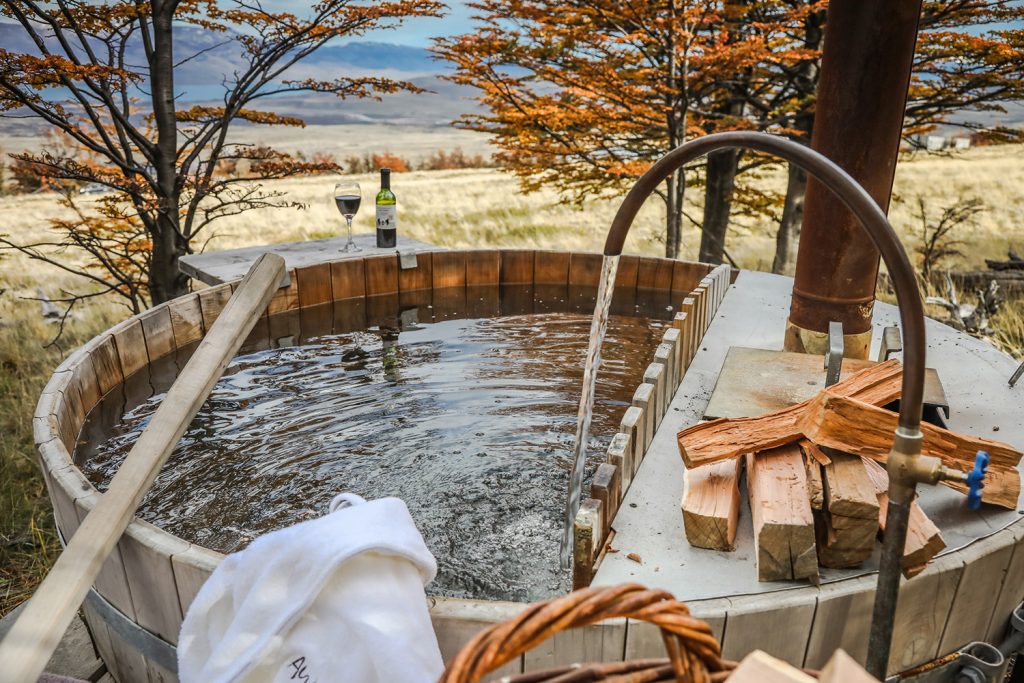 LIGHT, MODERATE, OR VIGOROUS TRIPS are flexible and can include hiking, photography, horseback riding, cultural opportunities, and spa.
LENGTH: 3 nights and up, recommended minimum stay 4 nights.
BEGIN / END Generally Punta Arenas, Chile and/or Calafate, Argentina. Some flights for Puerto Natales exist during certain times of year.
AIR TRAVEL
INTERNATIONAL:
To get to Awasi, you can fly into Santiago, Chile or Buenos Aires, Argentina. Please note that the cost of airfare is not included in the land cost of our trips. You can either make arrangements for your international airfare on your own, or we are happy to provide assistance with booking both your regional and international flights.
REGIONAL:
To reach Awasi, there are two main options: flying from Santiago to Punta Arenas or, in rare cases, Puerto Natales, with an average cost of around $300. Another option is to fly from Buenos Aires to El Calafate and cross the Andes Mountains into Chile, providing a comprehensive Patagonia experience. Guests can exit through Punta Arenas to Santiago, making for an excellent Chile-Argentina combination. If you plan to arrange your own regional flights, please consult us beforehand so we can confirm the departure and arrival times.

HAVE QUESTIONS? Send us an email and our local expert will contact you and answer to any questions you may have

COSTS
From $4,310 per person / 2 travelers based on 4 nights
All costs are subject to seasonality and room category. We guarantee same or better pricing than booking directly with the lodge. All IDEAS trips are custom and exact pricing is provided in your trip proposal.
We offer door-to-door trip planning services; IDEAS will navigate fixed-date entries, seasonal differences, logistics in transportation, and coordinate your accommodations and excursions for a holistic, seamless itinerary.