Tierra del Fuego: A Captivating Journey to the End of the Earth
Located at the southernmost tip of South America, Tierra del Fuego is a mesmerizing destination that beckons adventure seekers and nature enthusiasts alike. Known as the "Land of Fire," this remote region offers an unparalleled experience filled with stunning landscapes, rich cultural heritage, and unique wildlife encounters. In this travel blog, we will uncover the enchanting allure of Tierra del Fuego and explore why it is truly worth visiting.

Majestic Landscapes:
Tierra del Fuego boasts an awe-inspiring natural beauty that will leave you spellbound. From dramatic mountain ranges and pristine lakes to sprawling glaciers and windswept plains, the diverse landscapes here create a visual masterpiece. Explore the breathtaking Tierra del Fuego National Park, where lush forests, cascading waterfalls, and rugged coastlines converge, offering endless opportunities for hiking, camping, and wildlife spotting.

The End of the World:
Visiting Tierra del Fuego feels like stepping into a world at the edge of existence. Standing at the iconic "End of the World" sign in Ushuaia, the southernmost city in the world, fills you with a sense of awe and wonder. It's a humbling experience to realize you are at the very tip of the vast South American continent, surrounded by the vastness of the Southern Ocean.
USHUAIA – Gateway to Antarctica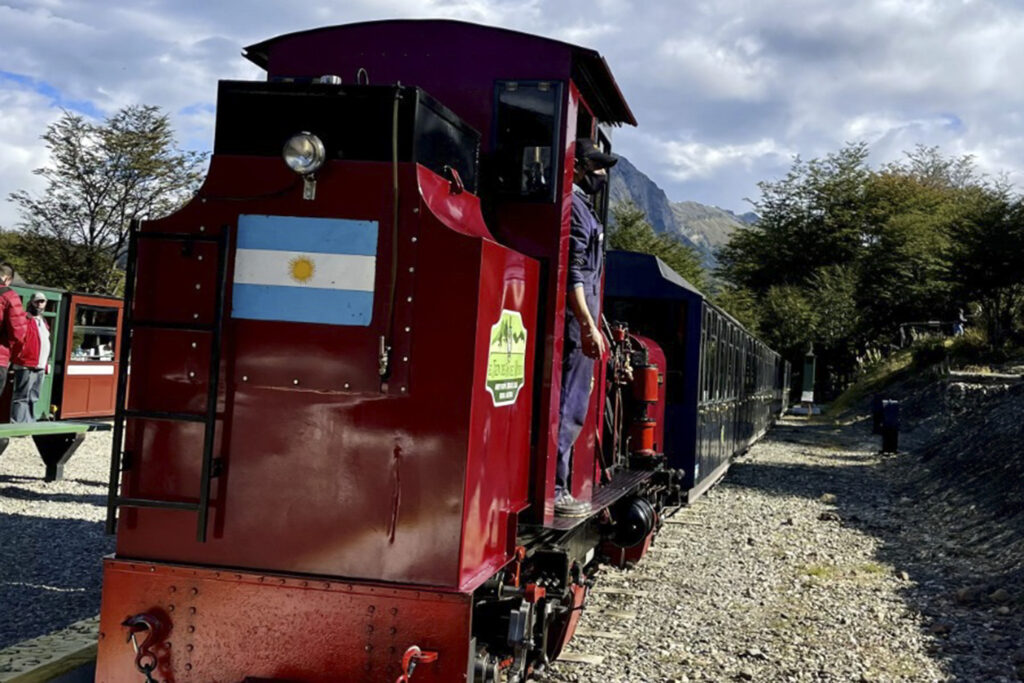 The city that serves as a common departure point for Antarctic cruises is Ushuaia, located in Tierra del Fuego, Argentina. Ushuaia is known as the "Gateway to Antarctica" and is the southernmost city in the world. Many cruise ships depart from Ushuaia's port, offering expeditions to Antarctica. It is advisable to check with specific cruise companies for their itineraries and departure schedules.
Wildlife Encounters:
Tierra del Fuego is home to an array of unique wildlife species, making it a paradise for nature enthusiasts. Take a cruise through the Beagle Channel, where you can spot playful sea lions, majestic albatrosses, and adorable penguins in their natural habitats. Discover the Magellanic forests, where you may encounter foxes, guanacos, and even elusive Andean condors soaring above.
Cultural Richness:
Delve into the fascinating history and vibrant culture of the region. Visit the historical sites of Ushuaia, such as the Old Prison Museum, which sheds light on the area's penal colony past. Immerse yourself in the traditions of the indigenous Yamana people, learning about their ancestral connection to the land and their enduring way of life.

Outdoor Adventures:
Tierra del Fuego is an outdoor enthusiast's playground, offering a myriad of exhilarating activities. Go trekking in the rugged wilderness, kayak through the Beagle Channel, or embark on a thrilling off-road expedition to explore hidden corners of the region. For the adventurous at heart, Tierra del Fuego presents endless opportunities for unforgettable experiences.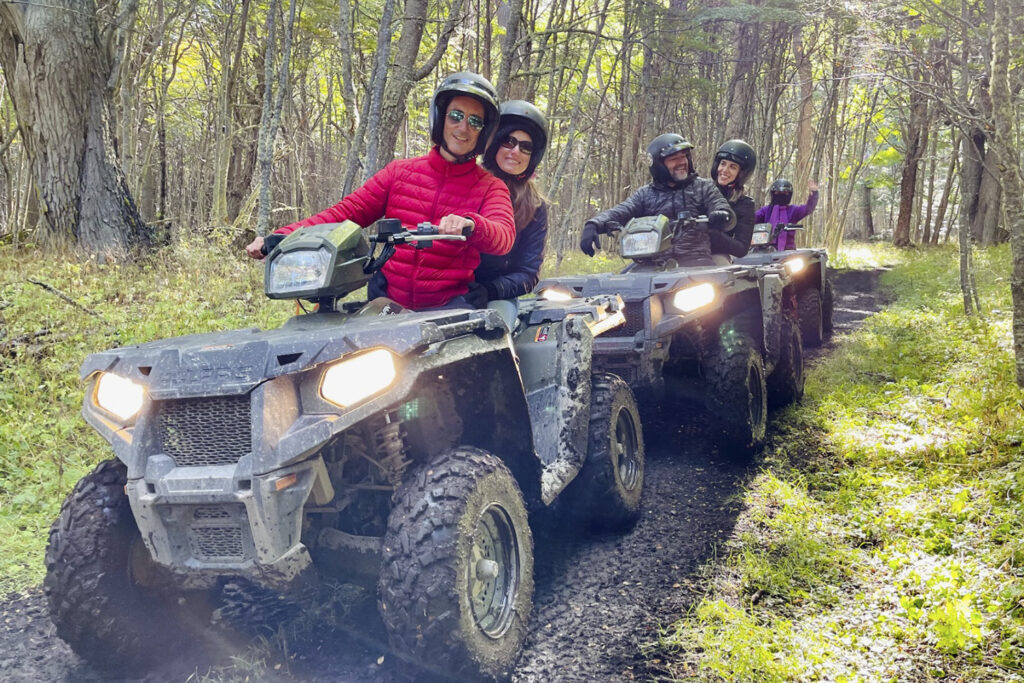 10 best things to do in Ushuaia and Tierra del Fuego:
These are just a few examples of the popular tours available in Tierra del Fuego. The region offers a wide range of activities and experiences, allowing visitors to immerse themselves in the natural beauty and rich history of this unique destination.
Explore Tierra del Fuego National Park: Discover the breathtaking landscapes, lakes, and forests of this national park through hiking trails and scenic viewpoints.
Take a Beagle Channel boat tour: Cruise along the Beagle Channel, witnessing stunning views of the surrounding mountains, islands, and wildlife like seals and sea birds.
Visit Penguin Colonies: Take a boat trip to see colonies of penguins in their natural habitat, such as Martillo Island or Isla de los Pájaros.
Ride the End of the World Train: Experience a historic train ride through the picturesque landscapes of Tierra del Fuego National Park.
Hike to Martial Glacier: Embark on a trekking adventure to Martial Glacier, enjoying panoramic views of Ushuaia and the surrounding mountains.
Discover Escondido and Fagnano Lakes: Take a scenic drive to these beautiful lakes and enjoy activities like kayaking, fishing, or simply enjoying the serene surroundings.
Explore the Museo Marítimo y del Presidio: Learn about the region's history, including its maritime heritage and the history of the Ushuaia prison, at this fascinating museum.
Take a 4×4 off-road adventure: Experience the thrill of off-road driving through rugged terrains and explore hidden corners of Tierra del Fuego.
Enjoy winter sports at Cerro Castor: Hit the slopes and go skiing or snowboarding at the renowned Cerro Castor ski resort during the winter season.
Visit the End of the World Museum (Museo del Fin del Mundo): Learn about the indigenous cultures, natural history, and explorations of Tierra del Fuego at this informative museum.
These activities offer a diverse range of experiences, allowing you to immerse yourself in the natural beauty, wildlife, history, and adventure that Ushuaia and Tierra del Fuego have to offer.
Design cherished memories in Patagonia – Secure your spot today!  
CONTACT OUR LOCAL EXPERTS  and let us guide you in planning an exceptional travel experience.