Mendoza Wine Country – Make The Most of Your Visit
Mendoza is one of the most scenic wine regions of the world. With more than 1,500 wineries spread out through the three main wine regions - Lujan de Cuyo, Maipu and Valle de Uco- wide open spaces with nothing but vines, Andes mountains and blue skies, and some of the best winery architecture in the world, it is a spot you don't want to miss.
We have listed some tips and recommendations that are essential to have a great experience and successful visit to Mendoza Wine Country.
• Make reservations for all wineries and restaurants with time in advance to help ensure availability.
• Plan on visiting only three wineries per day – three at maximum if you are having a winery lunch!
• Plan your trip by region – Maipu, Lujan de Cuyo or Uco Valley - as there is significant distance in between.
• If you go on your own, bring cash as many wineries do not accept credit cards.
• Tours generally last 60-90 minutes.
• Some wineries are closed Saturday and Sunday, as well as national holidays. Call the wineries in advance and check their opening days and hours.
• Use a recommended tour agency (like Ideas South America LLC!) -which make planning effortless.
• Take advantage of the unique opportunity to meet the winery owners and winemakers themselves at the wineries, and ask them as many questions as you like. They enjoy sharing their story!
• Visit The Vines of Mendoza's Tasting Room – and add tons of top quality wineries to your trip in one stop!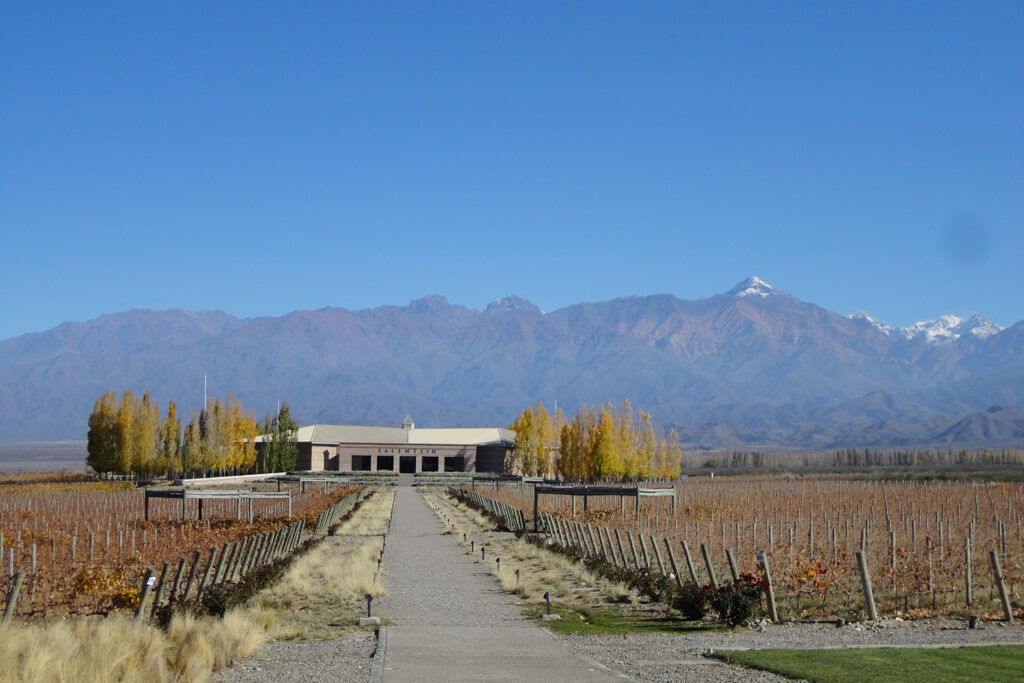 What Makes Mendoza Such An Amazing Wine Region?
Mendoza, Argentina is one of the best places in the world to drink wine and enjoy it with good food and company. The wineries range from small, family owned and cozy, to large production modern architectural masterpieces. What all have in common is a strong sense of heritage and commitment to quality – as well as a warmth unlike anywhere else in the world. Both in the air and in the people.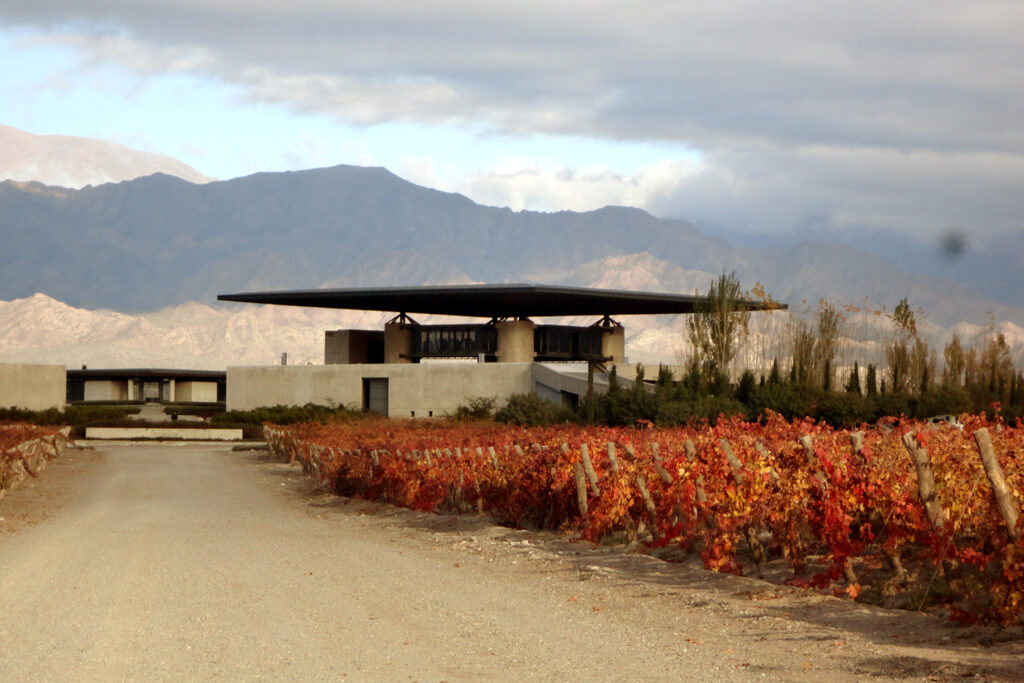 To meet the most adorable, top quality winemaker, go visit Carmelo Patti in Lujan de Cuyo and see him make amazing Malbecs all on his own. He is said to be a one-man army, making his wines single handedly with all the attention and care of a true master-craftsman. We think it's his warmth and the humility of his surroundings, despite International acclaim of his wines, that make the experience so special.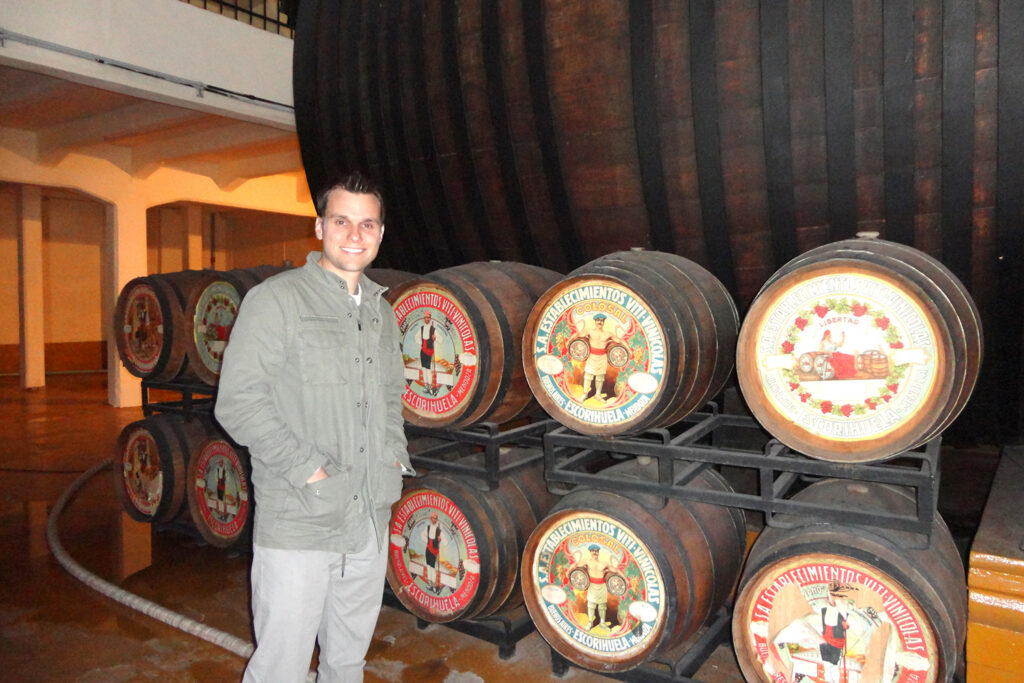 While in Lujan, if you want to have amazing Sparkling wine (and who doesn't?), you can head to Chandon for a multi-course winery lunch.
If it's an architectural masterpiece you're after, Salentein in the Uco Valley offers great wines, gorgeous architecture and even an art gallery with modern and traditional exhibits that showcase regional and International talent. Their barrel room was designed to be a fabulous location for music concerts, with tremendous acoustics and barrels integrated into the décor.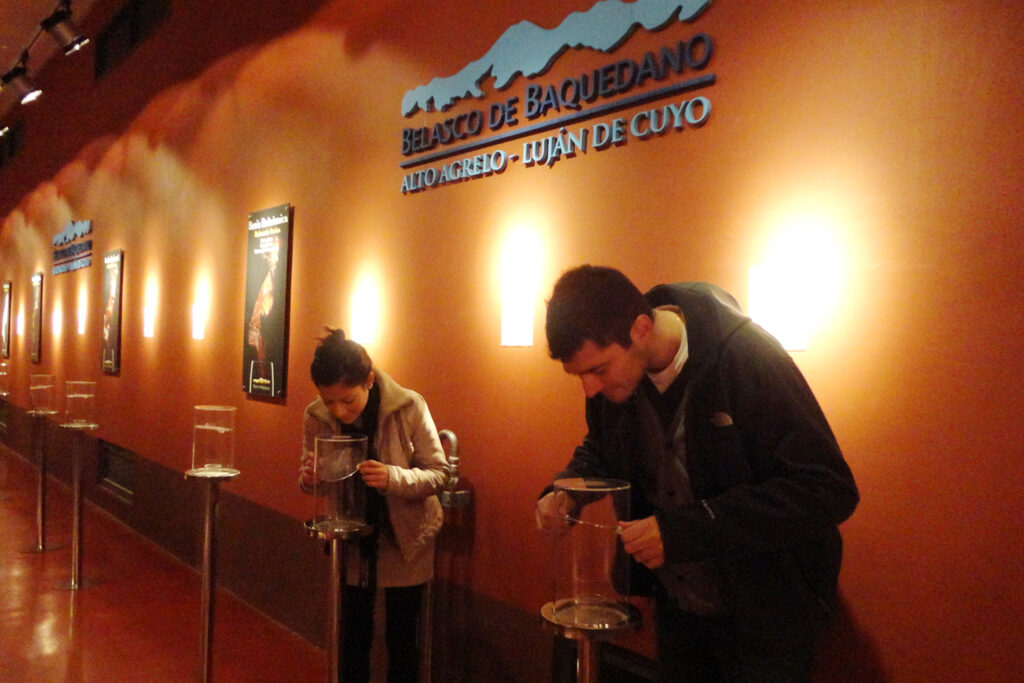 While in the Uco Valley, you should also visit Clos de los Siete, a project of four Mendoza wineries that use distinctly different methods of French-influenced winemaking, run by Michel Rolland. Marcelo Pelleriti is the famed winemaker for Monteviejo and brings his passion for music and art into the space, with frequent art exhibits and an annual rock concert. Other wineries on the property are Mariflor and DiamAndes.

Just a few short minutes away, you can join the Gimenez Riili family's cozy winery, receiving a tour with one of the winery's handsome brothers, as well as an asado if you like. While their Gran Reserva Malbec is not to be missed, their Perpetuum Torrontes really steals the show.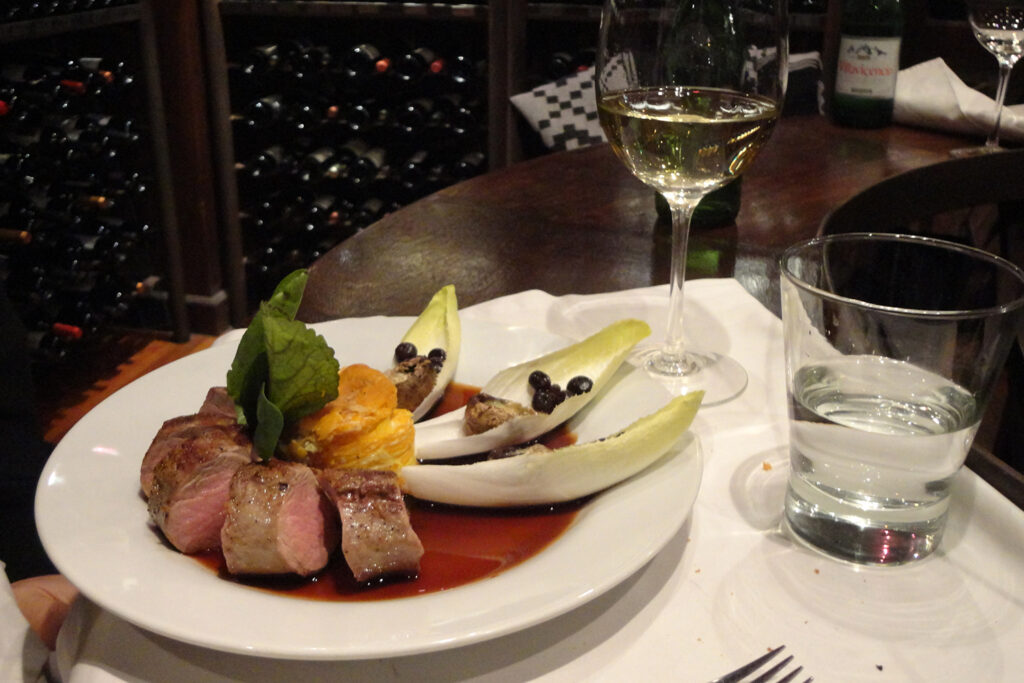 The Vines of Mendoza is right next door, with 1,000 sprawling acres of vineyards, a state-of-the-art micro fermentation winery for more than 200 wines (now open to the public for tours), and The Vines Resort & Spa, opening in September 2013.

When in Mendoza, you will undoubtedly drink a great deal of fabulous Malbec, as well as the native white Torrontes, as well as many blends and perhaps even a Bonarda and Tempranillo. Be sure to try the Pinot Noir and Petit Verdot as well – these varietals take on an entirely different personality when grown in the new world sunshine and record altitudes. Read through the Tasting Notes to learn more about all these great grapes.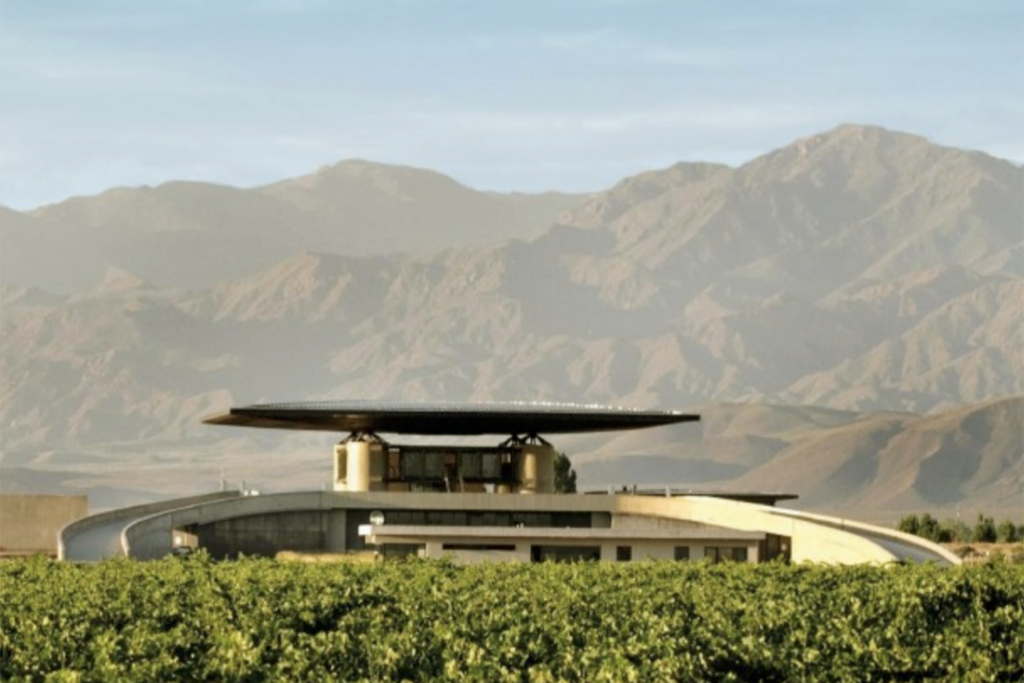 With Mendoza's recent acclaim in Travel & Leisure and Conde Nast Traveler as a top hot spot for wine and luxury travel, as well as continuously growing wine accolades from Wine Spectator and Wine Advocate, Mendoza has established itself as a powerhouse with top quality wines in both the high and low yield categories.

This is just the beginning of your adventure in Mendoza wine country. See hundreds of photos and details on all Mendoza's wineries in our Wineries Section.
Get Articles Like These Directly in Your Inbox!

Subscribe to Ideas South America and receive notifications when new articles are published. It's free!