Argentina's Natural Wonders: Where Beauty Meets Adventure
Argentina's natural wonders offer a range of experiences, from the raw power of waterfalls to the tranquility of glaciers, the rich biodiversity of wildlife sanctuaries, and the captivating beauty of ancient geological formations. Exploring these natural marvels is a journey of discovery, allowing visitors to connect with the raw and untouched beauty of Argentina's landscapes.
Here are more details about some of Argentina's most remarkable natural attractions:
Located in the northern province of Misiones, Iguazu Falls is a collection of over 275 individual waterfalls that span nearly 2 miles (3 kilometers). The sheer power and beauty of the cascading water are awe-inspiring, and visitors can explore the falls from various viewpoints and even take boat tours to get up close to the thundering waters.
Learn more about our recommendations for your trip to Iguazu falls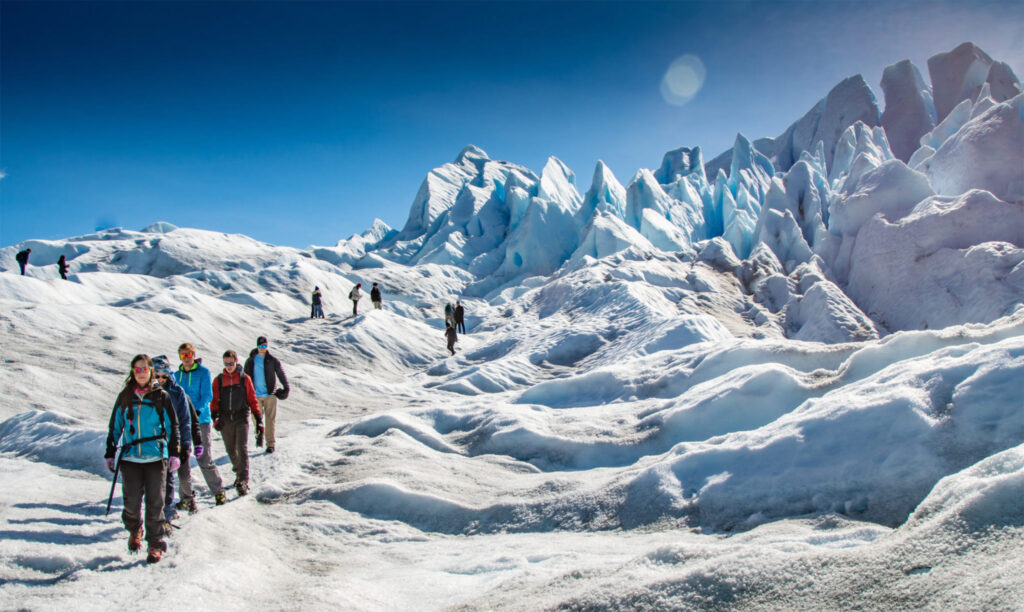 Situated in Los Glaciares National Park in southern Argentina, the Perito Moreno Glacier is a massive ice formation that spans an area of 97 square miles (250 square kilometers). It is known for its striking blue hues and the incredible phenomenon of calving, where chunks of ice break off and crash into the surrounding lake. Visitors can take boat tours or walk along the park's boardwalks to witness this natural spectacle.
Learn more about the best tour of the Perito Moreno glacier
This unique and biodiverse peninsula is a UNESCO World Heritage site and a haven for wildlife enthusiasts. Located in the province of Chubut, Peninsula Valdes is home to a vast array of marine wildlife, including southern right whales, sea lions, penguins, and orcas. Visitors can embark on boat tours, wildlife watching excursions, and even go scuba diving to explore the rich marine ecosystem.

When to go to Peninsula Valdes
Located in the northwest province of La Rioja, Talampaya National Park is a geological wonderland characterized by towering red sandstone cliffs, deep canyons, and unique rock formations. The park is also home to archaeological sites with ancient cave paintings, providing insight into the region's rich cultural and natural history. Visitors can take guided tours, hike along designated trails, and marvel at the striking landscapes.
Situated in the northern province of Jujuy, this narrow mountain valley is a UNESCO World Heritage site known for its stunning multi-colored rock formations and rich cultural heritage. The Quebrada de Humahuaca offers breathtaking views of mountains, deep gorges, and quaint villages where indigenous traditions and colonial architecture converge.
Located in Los Glaciares National Park, Fitz Roy Mountain is an iconic peak in the Patagonian region. Its jagged granite spires and towering peaks attract climbers and outdoor enthusiasts from around the world. Hiking trails in the area offer panoramic views of the surrounding glaciers, lakes, and awe-inspiring landscapes.

Things to do and visit in Southern Patagonia
Ready to make your travel dreams come true?