Pristine Camps: a brand new luxury camp on Argentina's salt flats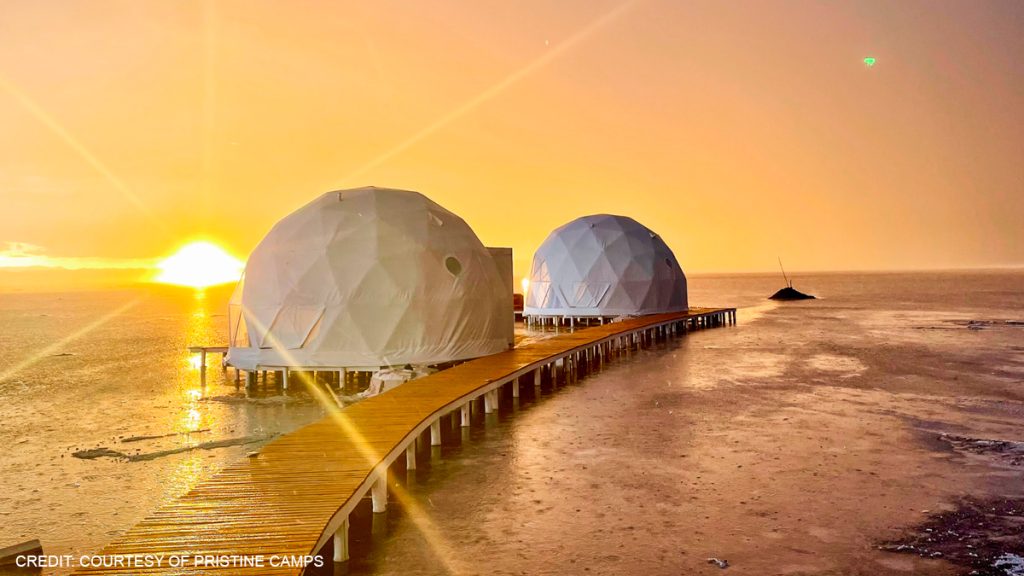 Argentina, Chile & Uruguay have softened their entry requirements and the high season that corresponds to the summer of the southern hemisphere has begun with great success.

In addition to visiting Buenos Aires, the capital of Argentina, its tanguerias, "parrillas" and diverse neighborhoods, you can also fly to more remote destinations in Patagonia or in the Argentine Northwest.

For travelers who want a more secluded experience, look no further than the newly opened Pristine Camps in the salt flats situated 11,000 feet above sea level in the province of Jujuy.

Pristine Camps, which officially opened on November 18, 2021, is a new luxury tented camp located five miles from Jujuy's Salinas Grandes, offering some of the best star views in the world. If your idea of the perfect vacation is a peaceful getaway under a starry sky, then these igloo-shaped domes call your name.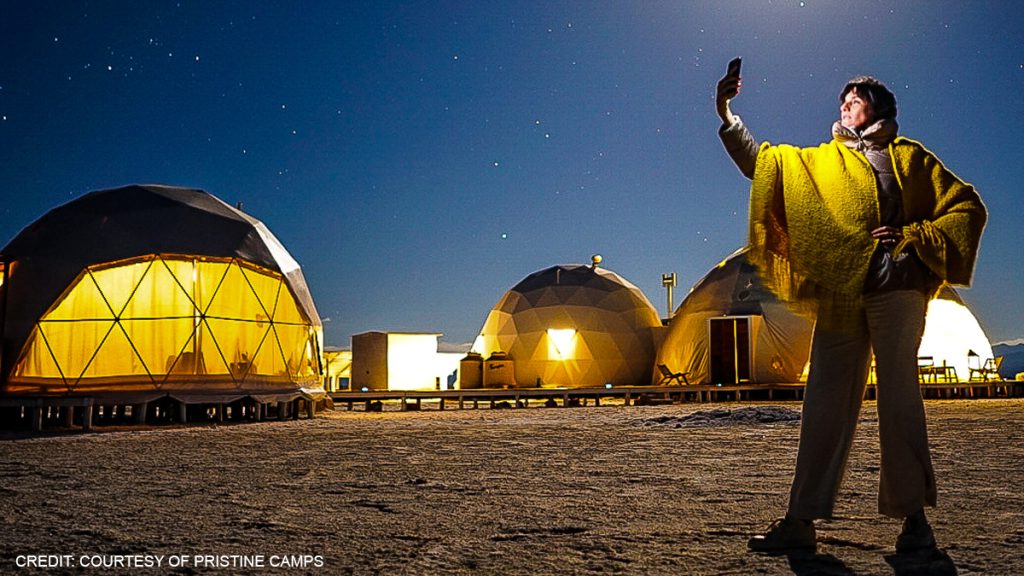 Pristine Camps is located in Salinas Grandes, in Jujuy province. Las Salinas Grandes are a vast saline of 212 km2 of extension located in the middle of Puna at 3,450 meters above sea level. An expanse of salt, white that contrasts with the blue of the sky.
There are only four fully equipped luxury domes. Guests can choose from two accommodation options: Premium Suites, which sleep up to three guests, and Exclusive Suites that can comfortably sleep two. Premium suites include a king-size bed that can be divided into two single beds plus a sofa bed and an outdoor wooden bathtub on the terrace, perfect for an evening dip under the stars.
The camp was designed with the intention of not generating any type of alteration on the fantastic setting of the Salinas Grandes de Jujuy. This Luxury Camp was built on raised wooden platforms, which prevent soil erosion and allow the geography to follow its natural course.
All the materials of the enterprise come with deforestation certificates, with sustainability standards and requirements from the suppliers. In addition, Pristine is supplied 100% by renewable energies, being one of the first glampings in Argentina with this concept of integral sustainability. The plastic waste policy is zero, and the impact is minimal, as the hotel has a capacity for ten people. Compost is made with organic waste, which is given to the community garden.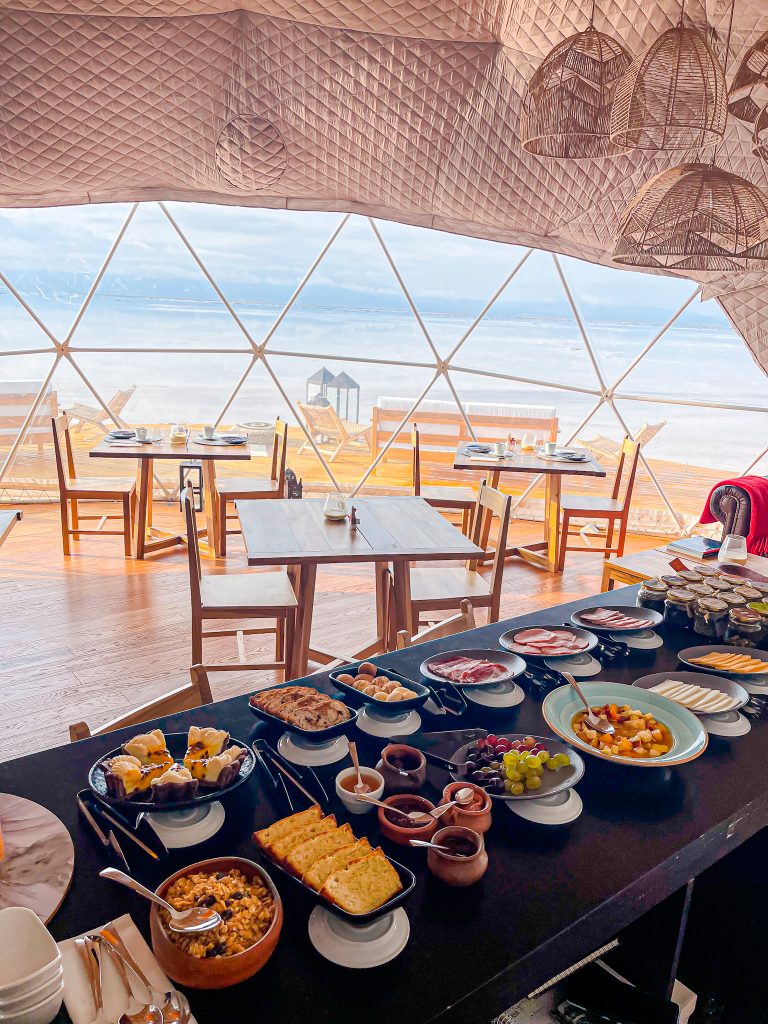 The on-site menu is curated by chef Mariana García del Río and features Argentine ingredients paired with wines from the nearby Colomé vineyard.
Guests can book stays of one to three nights that include all meals, daily excursions organized by specialized guides, and transfers. Activities range from a full day archaeological tour to a day trip to the small town of Susques or even a personalized sunset photography experience.
Selected excursions give travelers the opportunity to experience the Andean region and culture in a unique and immersive way. Pristine Camps can be visited year-round, but from November to March temperatures rise, as does the chance of precipitation, creating a fascinating mirror effect on the salt flats. Nightly rates start at $544 per night for an exclusive suite and $669 for a premium suite.
You can take an extension trip to the desolate plateau of La Puna, the fertile valley of Salta and explore colonial architecture, polychrome canyons and visit charming villages in Cafayate, Salta's wine country. Contact us and we will help you plan a trip of a lifetime.
Discover the impressive Salinas Grandes salt flats high in the Andes Mountains.
Visit the famous Seven Colored Hill for amazing views of this exceptional scenery.
Travel north along the Humahuaca Gorge— a onetime Inca trade route leading north to Bolivia, now a Unesco World Heritage site.
Tour the charming towns of Maimara, Uquia, Humahuaca and Tilcara to explore the rich indigenous history of the region.
Stroll through the most beautiful colonial town of Salta and buy local crafts at the market.