Mayo Spirit Trekking Tour ( Sailing and Trek)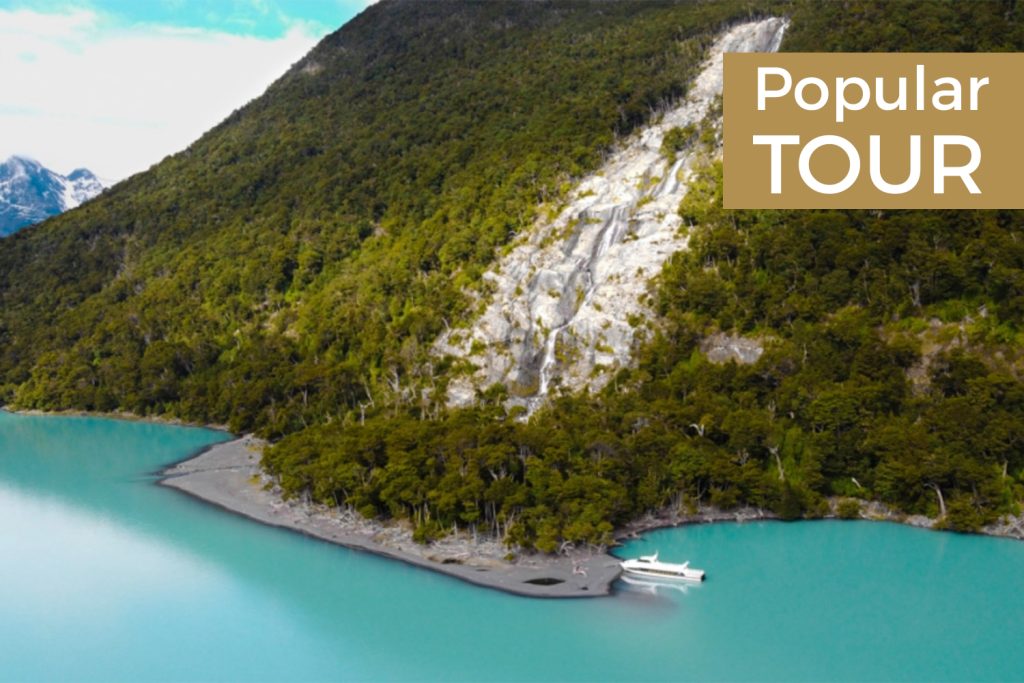 This is an ideal tour for those who want to visit an underexplored area of the national park and outside the traditional touristic circuit.

Mayo Spirt Trek combines trekking in Los Glaciares National Park with a boat ride through the South Arm of Lake Argentino visiting the Cero Mayo and Cerro Negro glaciers and the Perito Moreno balconies. The only way to access this area is by boat because these glaciers are located within Cerro Mayo of Lake Argentino.

In case of booking the tour with transfer from El Calafate, you wil bel picked you up at your hotel at 8:00 a.m. and take you to the Port of Punta Bandera from where you will sail through the Canal de los Tempanos to enter the Seno Mayo of Lake Argentino.

There you disembark at Toro Bay and, accompanied by a guide, will have a 15 minutes interpretive hike without difficulty through the Andean Patagonian Forest until reaching a stream, which is fed by a waterfall, from where you can see a huge formation of calcareous rocks. You will remain in this place enjoying the landscape until you return to the boat that will take you to the next stop.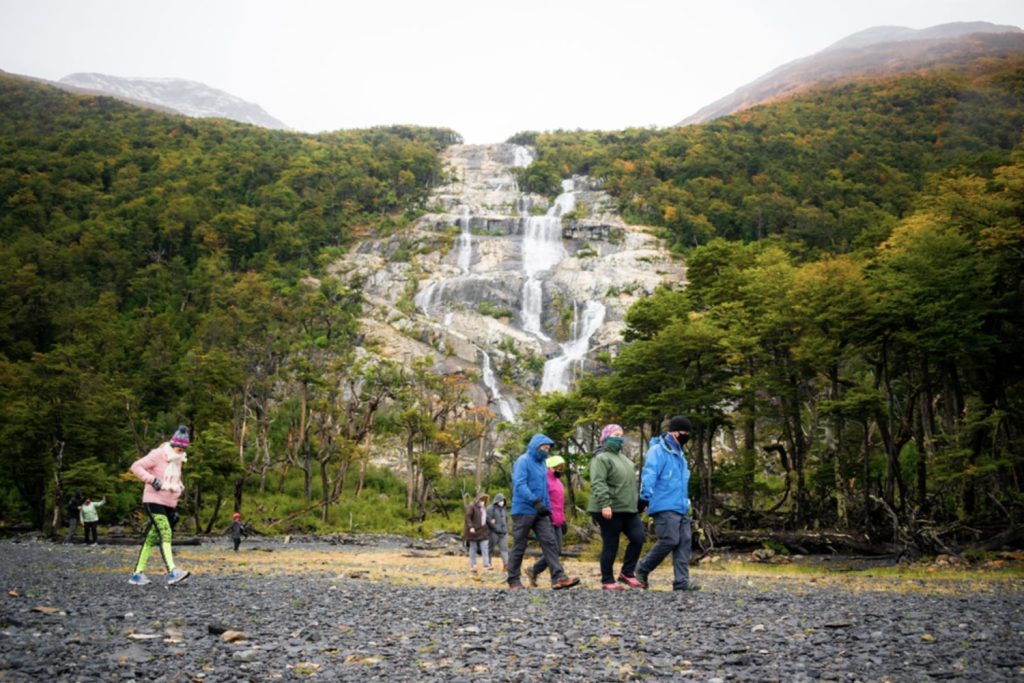 Departing from Toro Bay, the boat tour continues through the Cerro Mayo of Lake Argentino from where you can see the hanging glaciers of Cerro Mayo and Cero Negro.

Then, you disembark and start a 25 minutes hike traveling approximately 1,000 meters within the Andean Patagonian Forest. In the trek you follow the path of a stream until you reach a stone wall from where you can see the hanging glaciers Mayo and Negro while you enjoy panoramic views of a wonderful and scape that will leave you amazed.

You will remain for a while in this place appreciating the Cerro Mayo and Cerro Blanco to, then, return to the boat that will take you to the north wall of the Perito Moreno Glacier.

Upon arrival at this glacier, you will disembark at the dock located at the beginning of the Perito Moreno balconies. You will have two hours in this destination where you can walk along the viewing platforms.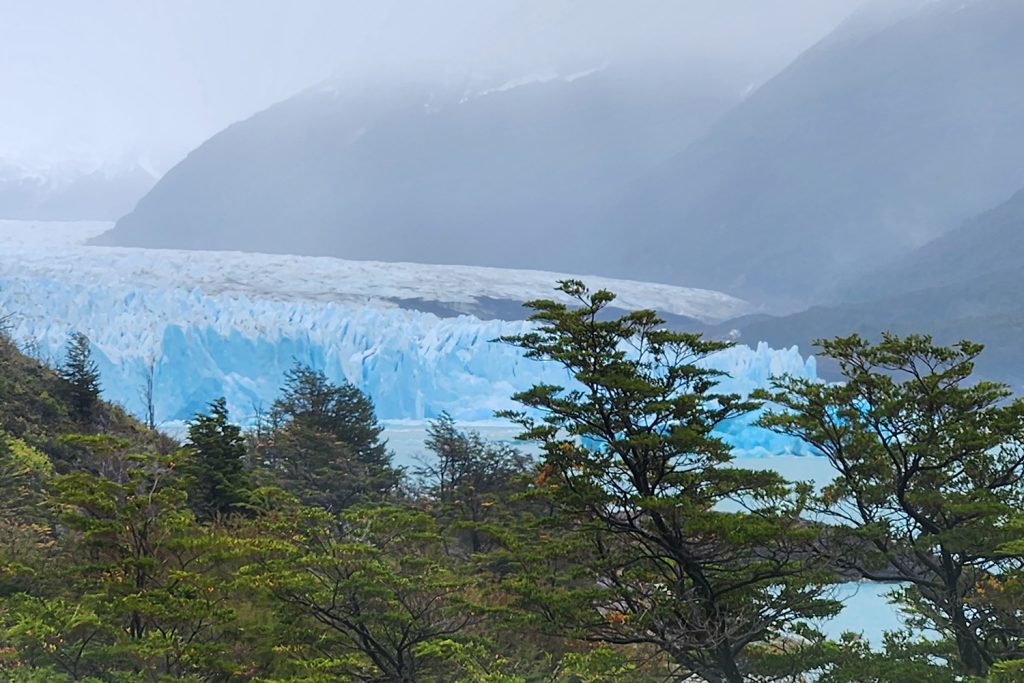 There are several viewing platforms that offer incredible views of the glacier. You can walk along them and take in the stunning scenery and witness the awe-inspiring Perito Moreno Glacier and hear the ice crack and groan as it moves. The glacier is massive, stretching over 19 miles long and 3 miles wide.

Return to the boat and back to Puerto Bandera to, then, head towards to your hotel in Calafate ( ETA: 6 pm)

Bear in mind that this is a full-day tour, so you won't be able to complete it in half a day. Pick up from 8 am and return to your hotel in El Calafate around 6 pm.
Please note that due to high demand, the tour has limited availability. It is crucial to make your reservation well in advance to secure your spot, and we highly recommend booking several months ahead to ensure you don't miss out on this popular tour.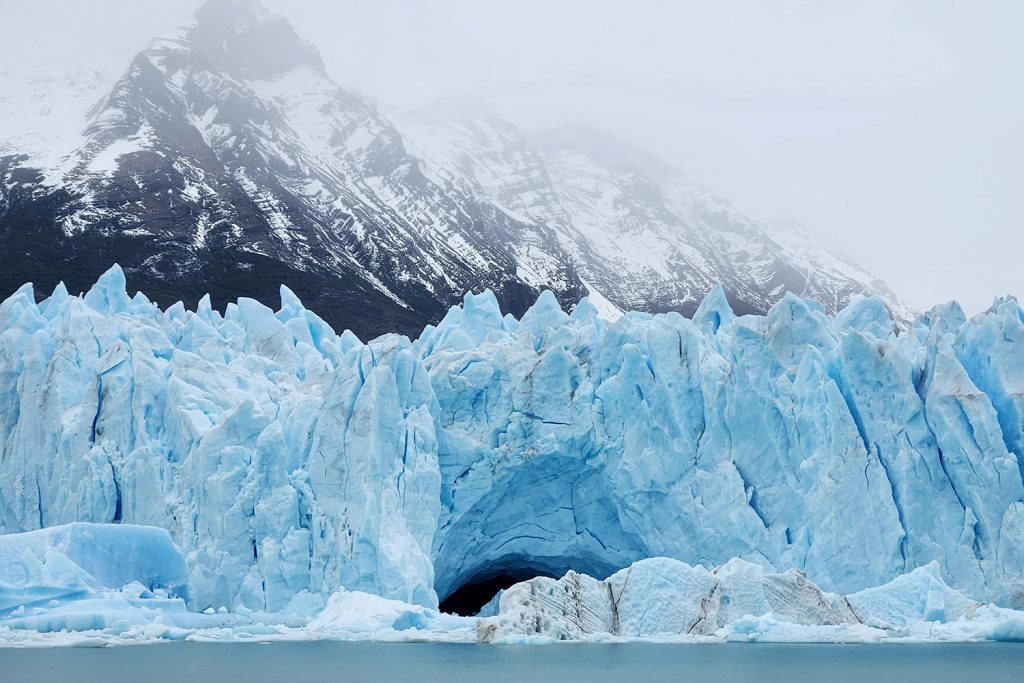 Our local experts are highly knowledgeable about the tours in El Chalten and will provide you with all the necessary information to ensure a seamless and enjoyable experience.
Also, Patagonia's weather can be unpredictable, so it's always better to be over-prepared than under-prepared. Don't forget to pack a waterproof jacket and pants to keep you dry in the rain. Look for materials that are breathable, so you don't overheat during physical activity.
If you want to learn more about what to pack to travel to Patagonia, find our packing list HERE