Luxury Camp in remote Patagonia
Get away for a day or two and revel in the luxury atmosphere, reflecting or taking walks in one of the most enchanting Patagonian landscape.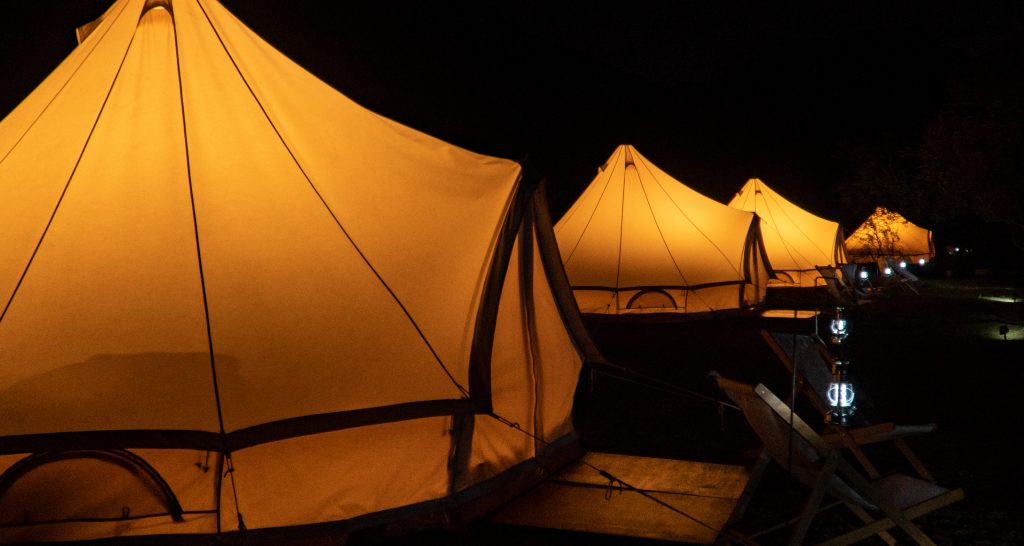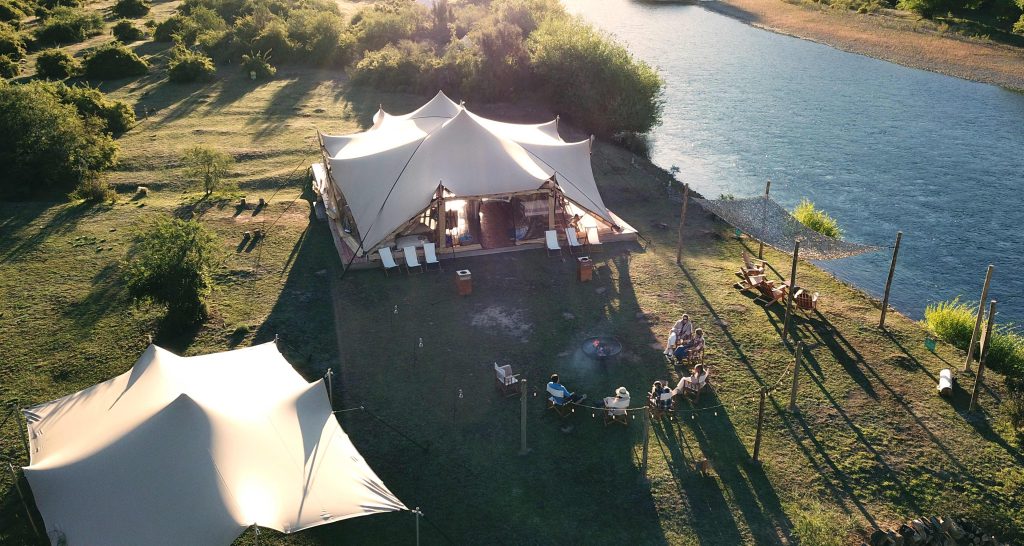 Northern Patagonia is one of the world's great wilderness areas, with vast expanses of open plains, towering peaks, huge skies and dazzling blue lakes. Bariloche scenic surroundings, including Moreno Lake, Angostura River and Campanario Hill make this destination a unique and dreamy place to include in your bucket list.

Located in the quiet and peaceful Patagonian Estancia, Río Manso Campground is the perfect getaway for honeymooners, individuals, and small groups seeking privacy and solitude.
Enjoy your special night under the stars in this beautiful Patagonian ranch in a premium tented camp.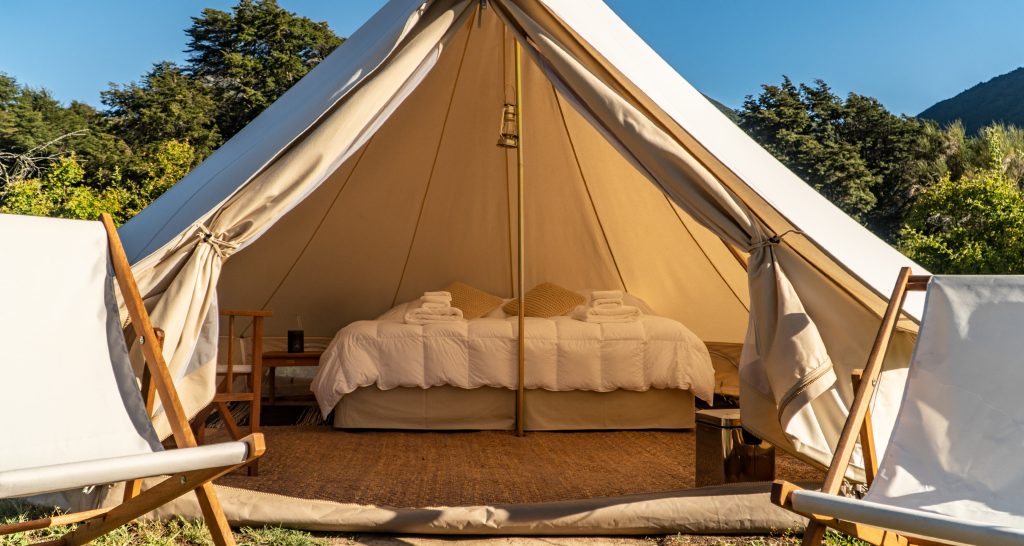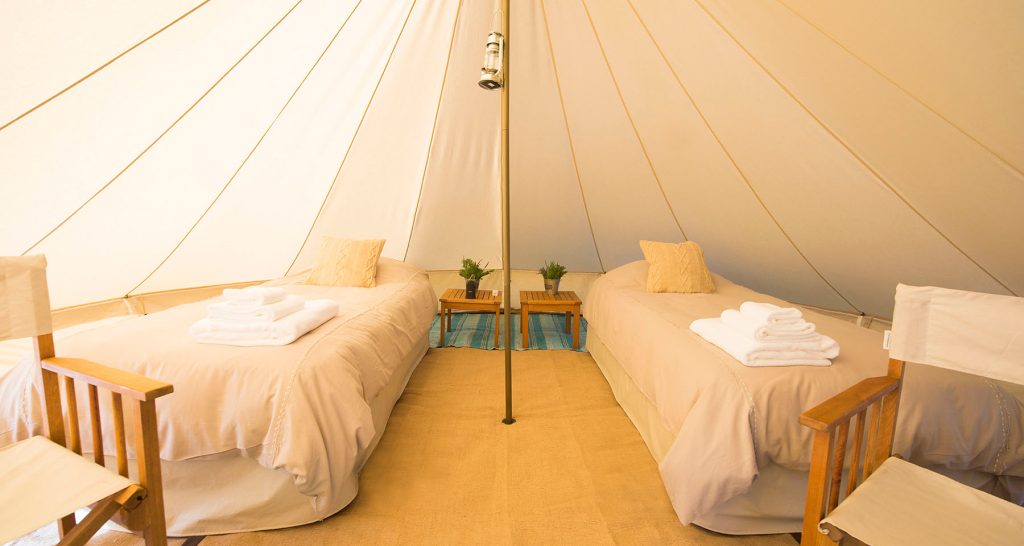 Río Manso is a luxury nomadic camp, designed with all the comfort of a five-star hotel, to live an incredible experience in Northern Patagonia. Located on the banks of the Manso River, and surrounded by pure nature, it offers an innovative proposal to stay in an all-inclusive modality.

This camp offers ten spacious tents perfectly decorated with carpeted floors, king or twin size box springs, duvet covers, premium cotton sheets and LED lamps. The tents can comfortably hold up to 3 adults.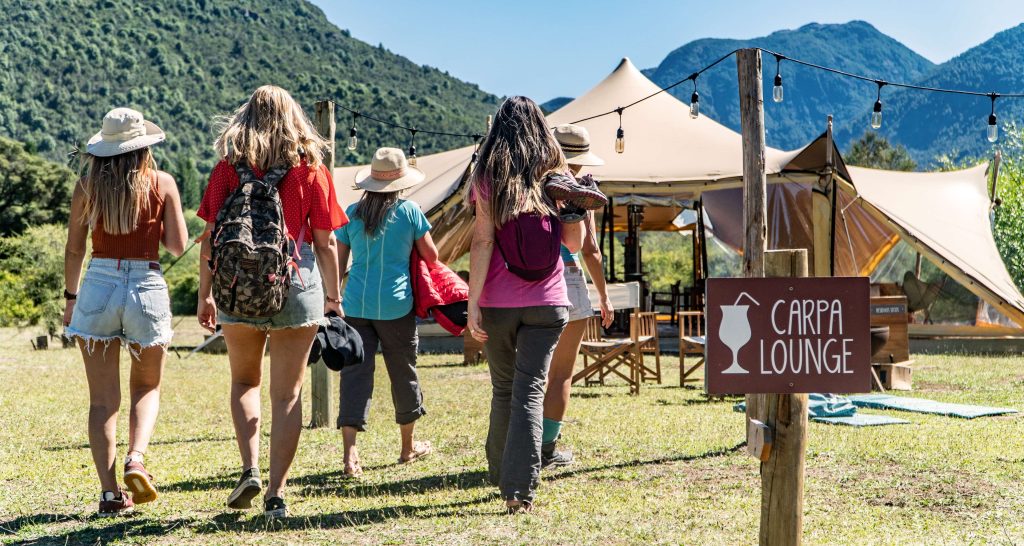 The lounge tent is the social and rest area of the camp, equipped with elegant Bedouin tents, equipped with a deck floor, modern living rooms, heating and piped music, library space and board games, 220V charging station, bar of drinks and cafeteria.

The camp has a fireplace and outdoor recreation area, decorated with comfortable benches and warm lighting; inviting guests to relax in the evening around the warmth of the fire, enjoying a glass of wine in the shelter of our complimentary blankets.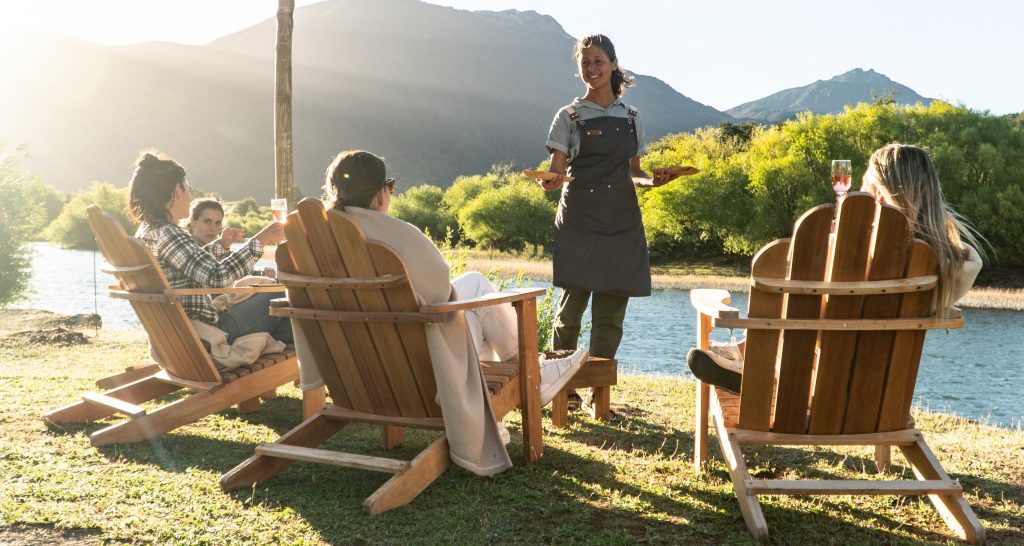 On the banks of the Manso River there are lounge chairs and shaded spaces to enjoy the summer sun on a remote Patagonian beach. For those who enjoy the fresh air of the shade, the forest invites you to read a book under huge coihues and maitenes.

Rio Manso Camp has eco-WC toilets, units designed to reduce the impact on the environment to zero. They are incredibly comfortable and modern bathrooms, with tiled toilets, high-tech taps, external sinks, hot water, special decorations, LED lights and amenities.
The showers are mounted in tents that offer great spaciousness, comfort and privacy, provided with a deck floor, dressing room, support table, hair dryer, hot water 24 hours a day and a unique decoration.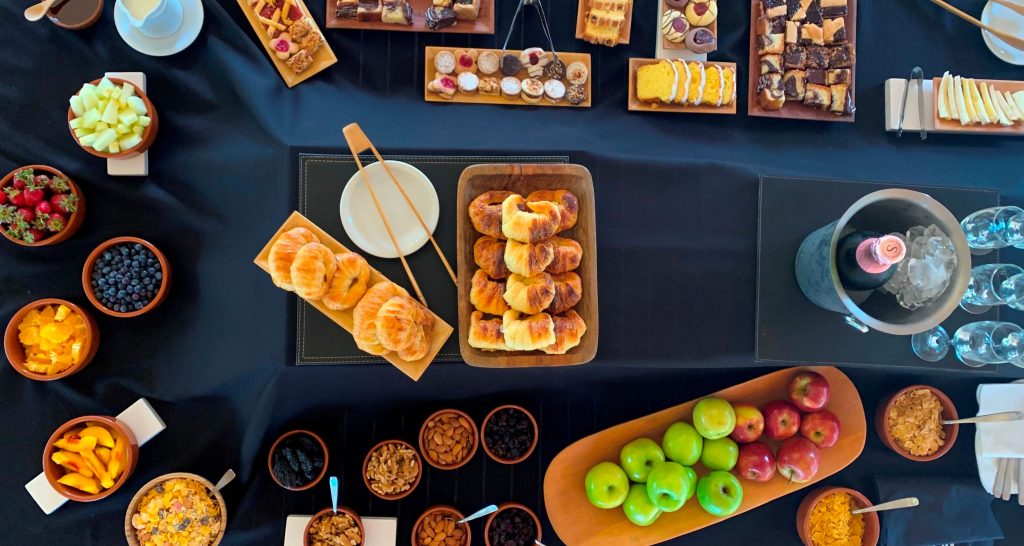 The camp offers a complete gastronomic service, created on the spot by their chef, with regional flavors and dishes from Patagonia, accompanied by premium wines from Argentina and local craft beers.
A large work team made up of hospitality and tourism professionals make Rio Manso Camp the ideal place to live a unique and unrepeatable stay. Each person receives personalized treatment, ensuring a tailored service, with the focus on every detail.
Ideas team of local experts will connect you with the best local guides and experiences. Among other sports and activities, you can choose horseback riding, trekking, biking with the best local guides who understand the areas you tour, hiking, kayaking, rafting, or flying in a helicopter for an exceptional view of the Lake District.

With a combination of biking, kayaking, and hiking supported by a vehicle, you'll get the most out of this adventure trip in Patagonia.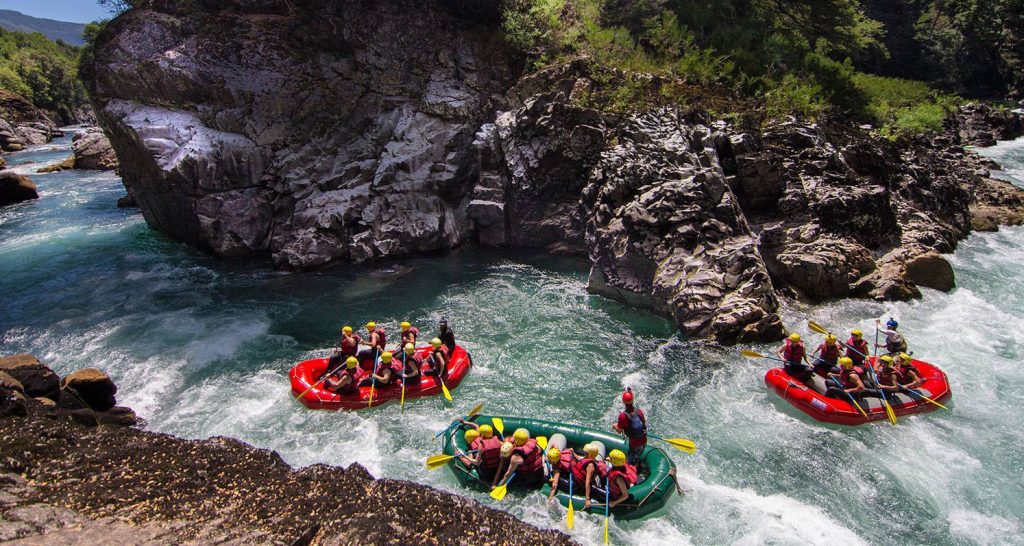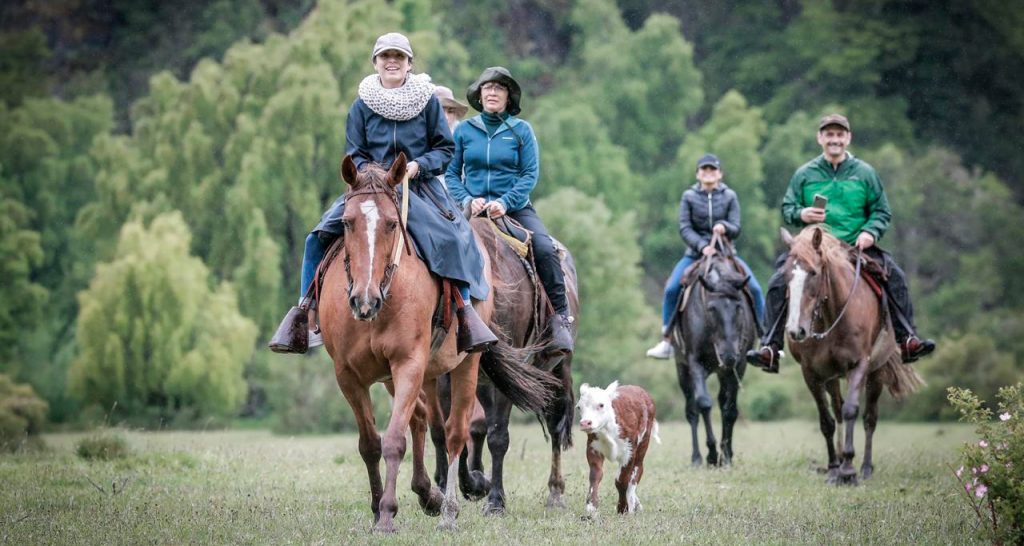 Contact Us and our team of expert planners can easily answer your questions and put you on the path to creating and planning an unforgettable trip.