Everything you need to know to plan a trip to the 7th continent
If you're planning to visit Antarctica for the first time, know that no matter how much research you do, the trip will be full of surprises, likely surpassing any expectations you have. Still, there are a few things you need to know before going to Antarctica so that you have a successful, stress-free trip.

Here are our recommendations and important considerations:
Planning and preparation: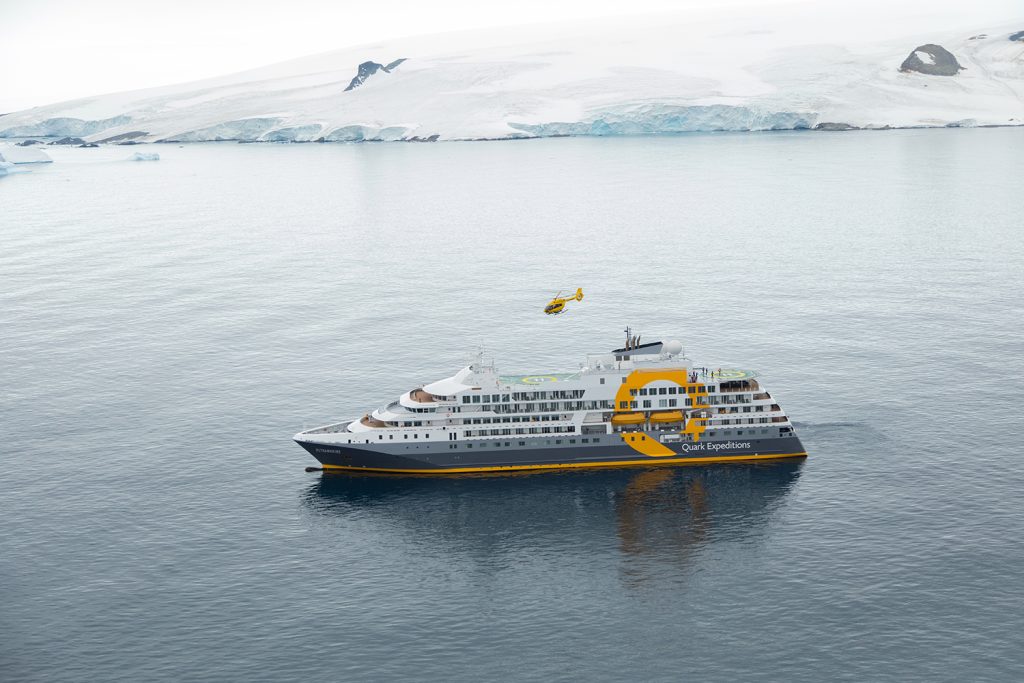 A trip to Antarctica requires planning and preparation, including obtaining appropriate gear, arranging travel insurance, and getting medical clearance. By booking in advance, you have more time to prepare for your trip and ensure that everything is in order before you depart.

Booking a trip to Antarctica should be done well in advance due to several reasons:
It can ensure availability, provide flexibility in scheduling, and allow ample time for preparation and planning. It can also potentially save you money and ensure a smoother travel experience. You can also get the best deals, cabins, and the opportunity to participate in other activities with limited capacities, like camping, kayaking, among others.
I recommend planning your trip a season ahead of your intended travel season. For example, if you're thinking of traveling in the 2023/24 season, start planning your trip a year ahead.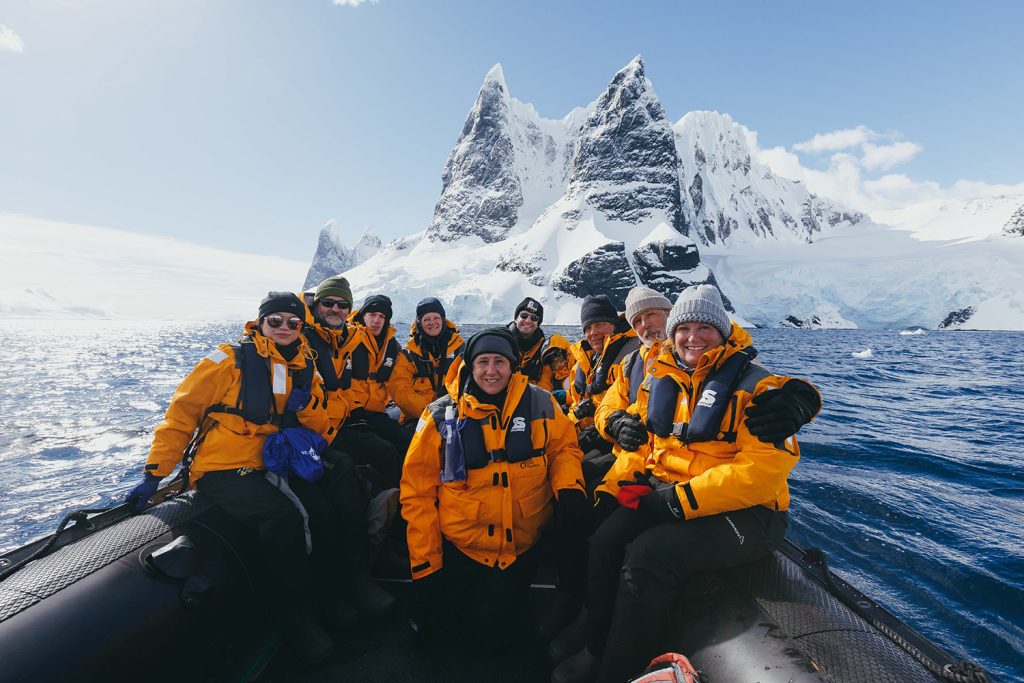 Limited availability: There are only a limited number of ships and cabins available for tourism in Antarctica, and they book up quickly, especially during peak season. Some trips are only available once a year or for a limited time, so it's essential to book early to ensure availability.

Weather conditions: The weather in Antarctica is unpredictable, and ships may have to change their routes or schedules due to weather conditions. Booking in advance can help you secure a spot on a ship and increase the chances of finding a suitable departure date that works for you.

Travel arrangements: A trip to Antarctica usually involves several travel arrangements, including flights, accommodations, and transportation to the embarkation point. By booking in advance, you can secure your travel arrangements and potentially save money on flights and accommodations.

Permits and visas: Travel to Antarctica requires permits and visas, which can take some time to process. By booking in advance, you can ensure that you have enough time to obtain the necessary permits and visas before your trip.

Can you plan your trip last-minute? Yes, you can, but you're limited to what's available. Antarctica cruises are very popular, so availability might be very limited. Additionally, there may not be any capacity for offshore activities for last-minute bookings.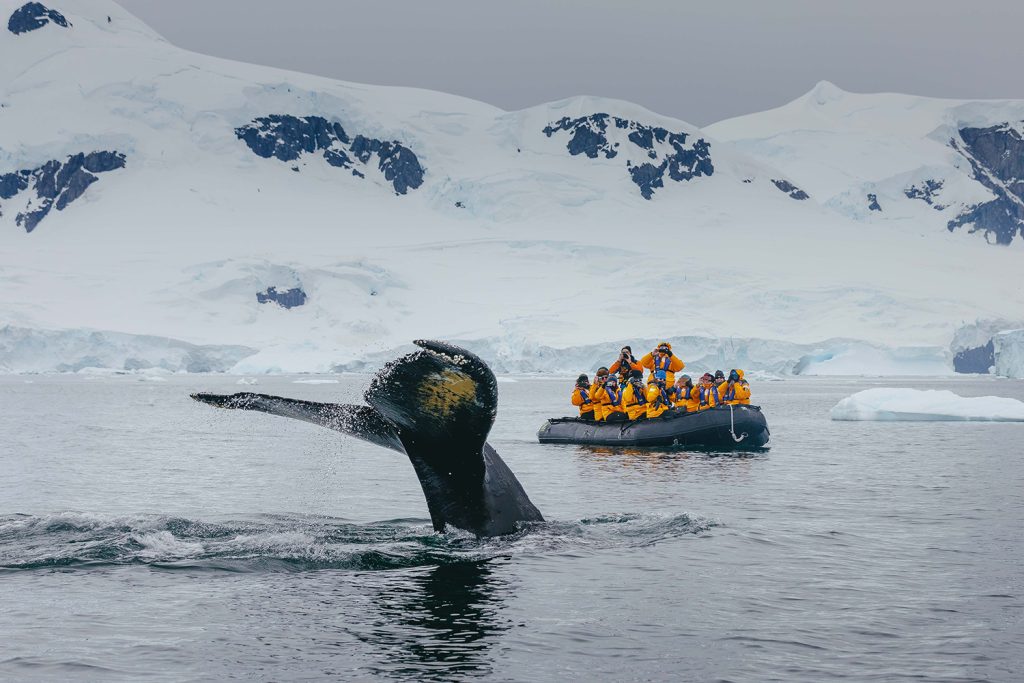 When planning your trip, it is important to schedule your flights to your departure port to arrive at least a day before the ship's departure to avoid missing it due to unforeseen delays.
How long do Antarctica trips last?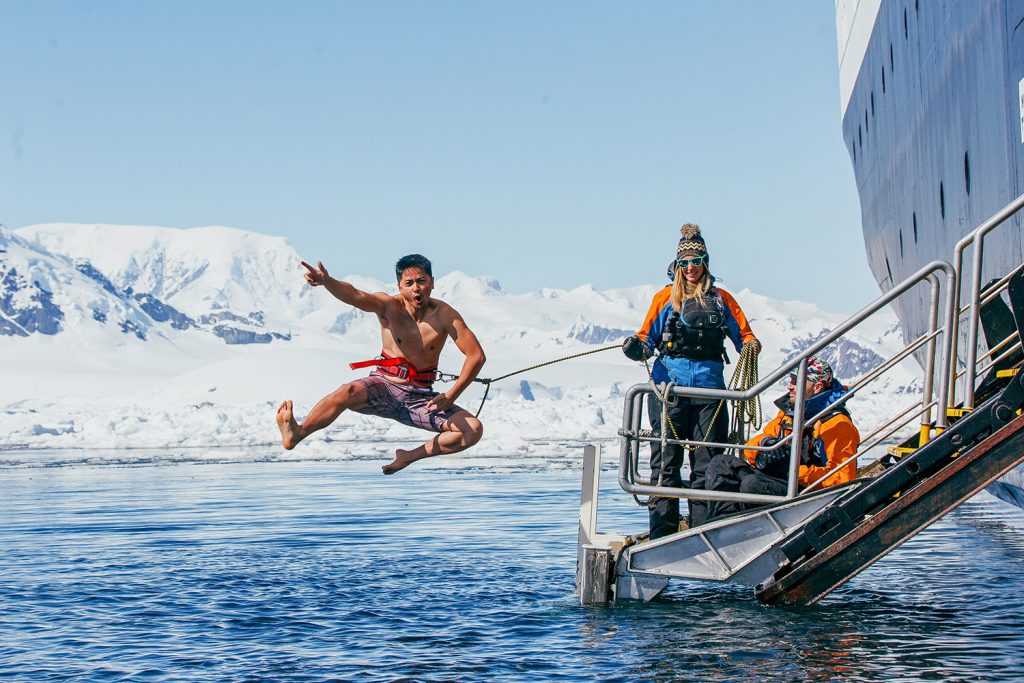 The most common Antarctica expeditions last approximately nine to eleven days, including five full days of exploration in Antarctica and about one and a half to two days at sea crossing the beautiful Drake Passage if you're sailing from Ushuaia.

If you're looking to reach the Antarctic Circle, you'll be looking at 14 to 16-day trips, but other journeys extend beyond those days to up to 30+ days, to include even more islands and destinations.

For those short on time, there's also the option of "flying and cruising." You could fly to King George Island, skipping the famous Drake Passage's crossing, and begin your 5-9 day's journey from there.

It's important to note that the duration of your trip will also depend on factors such as weather, ice conditions, and other logistical factors. Be sure to research the specific itinerary and trip details when planning your Antarctica adventure.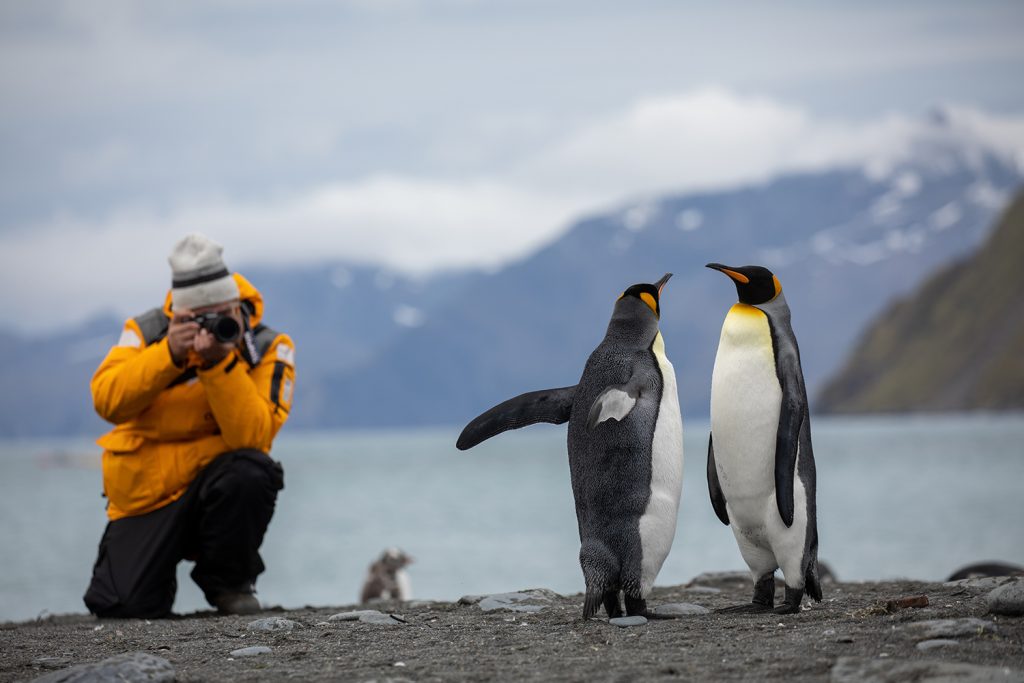 When is the Best Time to Go to Antarctica?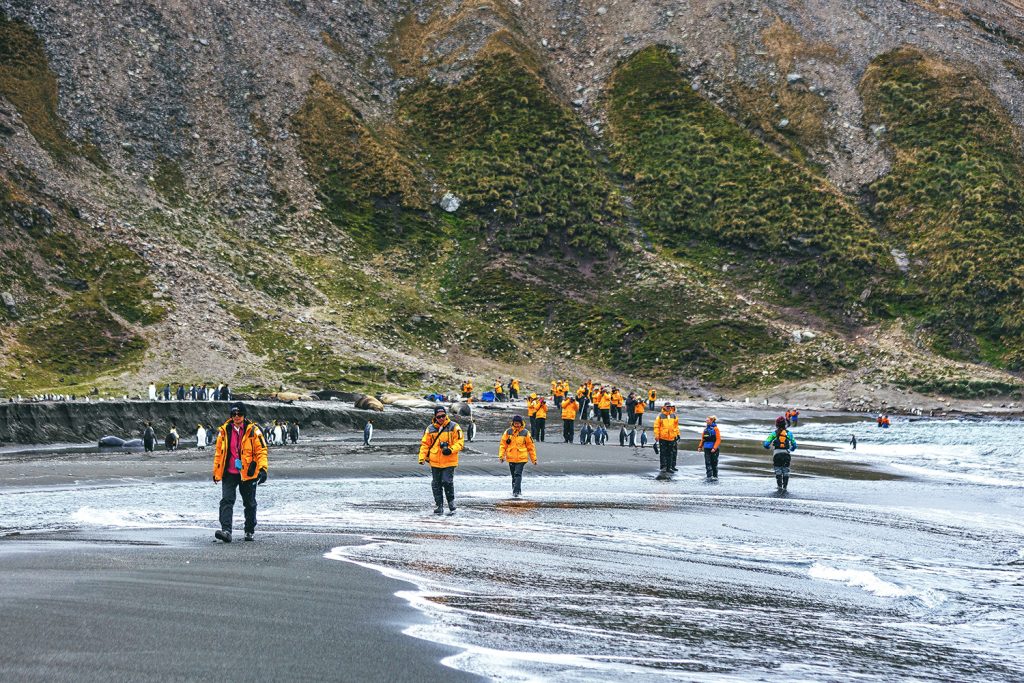 The best time to visit Antarctica is during the Southern Hemisphere's summer months, which run from November to early March. During this time, the weather is milder, and the days are longer, allowing for more exploration and activities. Here are some reasons why visiting Antarctica during the summer months is the best option:

Weather: Although the weather in Antarctica is still cold during the summer months, it is milder and more stable than during the winter. The temperature typically hovers around -10 to 0 degrees Celsius (14 to 32 degrees Fahrenheit) during the summer.

Wildlife: During the summer months, Antarctica's wildlife is at its most active, with penguins, seals, and whales coming to the surface to feed and breed. This provides the best opportunities for wildlife viewing and photography.

Ice conditions: During the summer months, the sea ice around Antarctica starts to melt, allowing ships to navigate more freely and reach more remote locations.

Activities: Many activities, such as kayaking, camping, and hiking, are only available during the summer months when conditions are milder and daylight hours are longer.

Research stations: Some research stations in Antarctica are only accessible during the summer months, providing a unique opportunity to visit and learn about the scientific work being done in the region.

It's worth noting that even during the summer months, the weather in Antarctica can be unpredictable, and delays or changes to itineraries can occur. However, overall, the summer months are the best time to visit Antarctica for a more enjoyable and adventurous experience.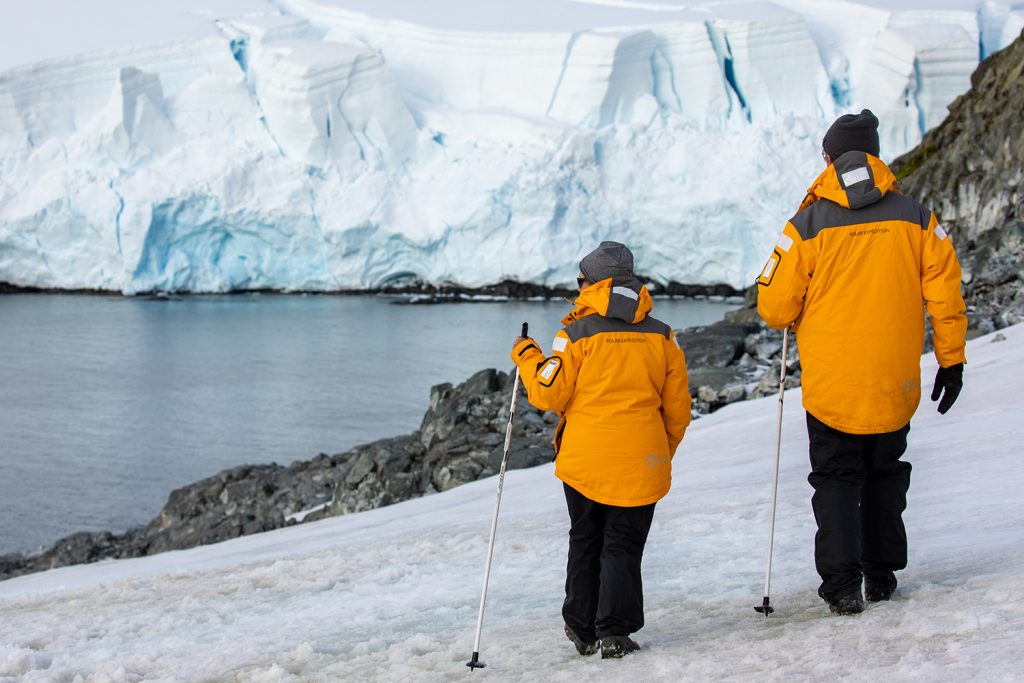 Should You Pick an Expedition Ship or a Cruise?
The decision to choose an expedition ship or a cruise to Antarctica largely depends on your personal preferences and travel goals. Here are some factors to consider when deciding between an expedition ship or a cruise:

Itinerary and activities: Expedition ships generally offer more adventurous itineraries and activities, such as kayaking, camping, and hiking, while cruises focus more on sightseeing and lectures. Consider what type of activities and experiences you want to have in Antarctica.

Ship size: Expedition ships are generally smaller and more nimble than cruise ships, allowing them to access more remote and off-the-beaten-path locations. However, larger cruise ships may offer more amenities and comforts, such as larger cabins and more extensive dining options.

Time and budget: Expeditions tend to be longer and more expensive than cruises, due to their more extensive itineraries and activities. Consider your available time and budget when deciding between an expedition or a cruise.

Expertise and education: Expedition ships usually have a team of experts on board, such as naturalists, historians, and scientists, who provide in-depth lectures and insights about the Antarctic environment. Cruises may offer educational programs as well, but not to the same extent as expedition ships.

Comfort level: Expedition ships often have more basic accommodations and facilities than cruise ships, as they focus more on adventure and exploration than luxury. Consider your comfort level and willingness to forgo some comforts for the sake of adventure.

Ultimately, the choice between an expedition ship or a cruise to Antarctica depends on your travel preferences and goals. Consider the factors listed above and research your options thoroughly before making a decision.
Don't forget to prep for Buenos Aires
If your trip involves a couple of days, predeparture, in Buenos Aires, make sure to bring lighter layers. The city is hot at the time of year when most Antarctic cruises take place, with temperatures ranging from 70 to 80 degrees. Remember to bring a universal adapter. It's good to have a few pesos on hand, but many places accept U.S. dollars—and credit cards are widely accepted in hotels and restaurants. Your cruise line will typically offer a packaged experience, but even 24 hours is enough time to explore on your own in a more local way