Winter Wonderland: Exploring Patagonia's Winter Resorts on Both Sides of the Border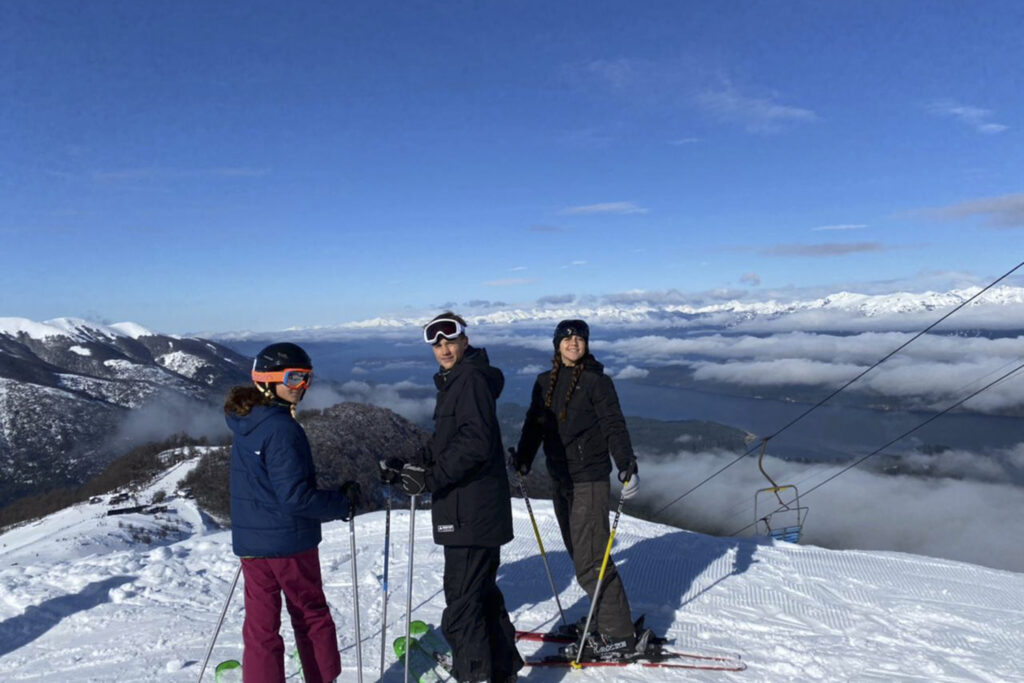 Argentine Side: Skiing and Snowboarding Adventures
Cerro Catedral, Bariloche
Nestled amidst the stunning Nahuel Huapi National Park, Cerro Catedral is Argentina's largest ski resort. With a variety of ski slopes catering to all skill levels, it's a paradise for both beginners and advanced skiers. The resort boasts modern facilities, excellent snow conditions, and breathtaking vistas of the Andes Mountains. After an exhilarating day on the slopes, indulge in the charming alpine village ambiance of Bariloche, renowned for its chocolate shops and picturesque lakeside setting.

Chapelco, San Martin de los Andes
Located in the picturesque town of San Martin de los Andes, Chapelco offers a unique winter experience in Patagonia. Surrounded by dense forests and stunning mountain scenery, this resort features a range of slopes suitable for all levels. From skiing and snowboarding to snowshoeing and dog sledding, Chapelco provides an array of activities to immerse yourself in the winter wonderland of Patagonia.

Cerro Castor,Ushuaia
Located just outside the charming city of Ushuaia, Cerro Castor stands as the southernmost ski resort in the world. Surrounded by snow-capped mountains and the pristine wilderness of Tierra del Fuego National Park, this resort offers an unforgettable ski experience in a truly unique setting.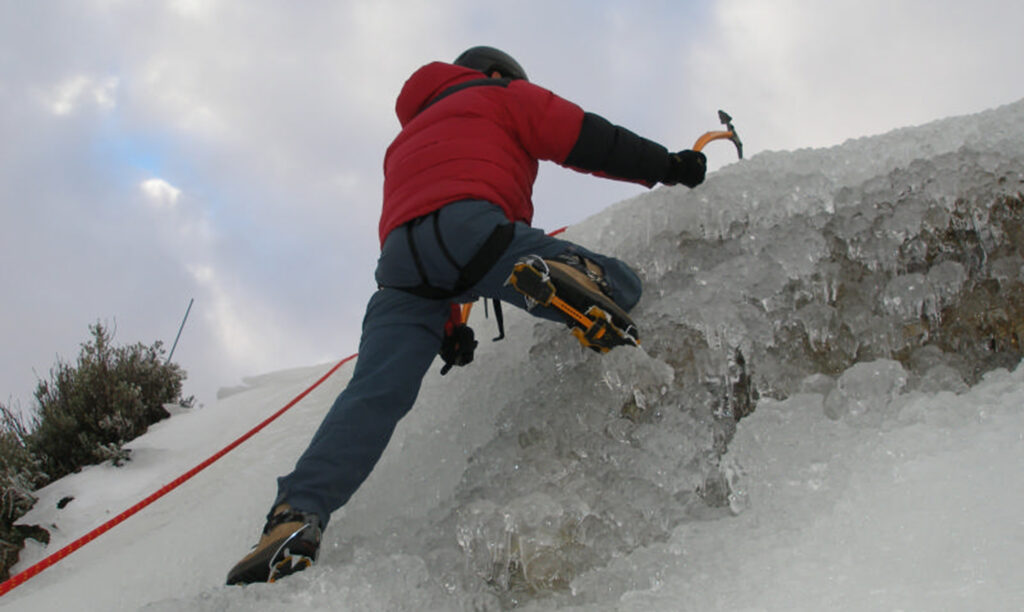 Chilean Side: Adventures in the Andean Paradise
Portillo Ski Resort
Nestled in the heart of the breathtaking Andes Mountains, Portillo is one of Chile's most iconic ski resorts. Famous for its stunning turquoise Inca Lake and challenging slopes, this resort attracts ski enthusiasts from around the world. With its exclusive atmosphere and limited capacity, Portillo offers a truly intimate and exclusive experience for those seeking adventure and natural beauty.

Valle Nevado
Situated just a short distance from Santiago, Valle Nevado is a premier ski destination in Chile. Boasting a vast skiable area and a modern infrastructure, it offers an excellent range of slopes suitable for all levels of expertise. Whether you're a seasoned skier or a beginner eager to learn, Valle Nevado provides the perfect playground for winter sports enthusiasts. After a thrilling day on the slopes, unwind in the resort's luxurious accommodations and take in the panoramic views of the snow-capped Andes.
Which is the best ski resort in The Andes?
This is a difficult question to answer. Because like skiing in Canada and skiing in the USA, each ski resort in Chile and Argentina has its own unique charm and most travelers arrive with differing interests, expectations, skill levels, and time frames.
Both Chilean and Argentine Patagonia offer exceptional skiing conditions, but the specific conditions can vary depending on the resort and location within each region. Here's a breakdown of the skiing conditions in both Chilean and Argentine Patagonia:
Chilean Patagonia:
The Andes Mountain Range: Chilean Patagonia is home to the impressive Andes Mountain Range, which provides a stunning backdrop for skiing. The Andes offer vast ski areas with high elevations and excellent snow quality.
Abundance of Snow: Chilean Patagonia receives significant snowfall, especially in the central and southern regions. Resorts such as Portillo, Valle Nevado, and Nevados de Chillan benefit from consistent snow coverage throughout the ski season.
Long Ski Season: Due to its high elevation and favorable weather patterns, Chilean Patagonia often enjoys a longer ski season compared to other regions. Some resorts remain open from June to October, allowing for extended opportunities to hit the slopes.
Argentine Patagonia:
Scenic Mountain Ranges: Argentine Patagonia features stunning mountain ranges, including the Andes and the Patagonian Cordillera. These ranges offer diverse terrains and breathtaking landscapes, creating a unique skiing experience.
Reliable Snowfall: Resorts in Argentine Patagonia, such as Cerro Catedral, Chapelco, and Cerro Bayo, receive consistent snowfall during the winter season. While the snowfall may not match the quantity of Chilean Patagonia, the quality of snow is generally excellent.
Varied Terrain: Argentine Patagonia offers a wide range of ski slopes suitable for all skill levels. From gentle slopes for beginners to challenging off-piste areas for advanced skiers, there are ample opportunities to explore and enjoy the diverse terrain.
Finally, the choice between Chilean and Argentine Patagonia for skiing conditions depends on personal preferences, specific resorts, and the timing of your visit. Both regions offer remarkable skiing experiences, so it's worth researching and considering factors such as snowfall patterns, elevation, terrain, and resort amenities when making your decision.
Crossing the Border: Exploring Both Sides
For the ultimate Patagonian winter adventure, why not experience the best of both worlds? With the region's close proximity, it's possible to combine visits to the Argentine and Chilean sides, immersing yourself in the diverse winter landscapes and cultural experiences each has to offer. From exploring the charming town of Bariloche to savoring delicious Chilean cuisine in Santiago, the possibilities for a memorable cross-border winter journey are endless.
Flights arrive at the Aeropuerto Internacional Ministro Pistarini de Ezeiza (EZE airport code) in the country's capital Buenos Aires. If immediately connecting to a domestic flight, be certain to check from which airport as many domestic flights leave from the Aeroparque Jorge Newberry (AEP airport code) about an hour's shuttle from Ezeiza.

Getting from airport to airport in the city is quite simple with options ranging from private transfers with English-speaking drivers to bus shuttles to taxi services. Aerolineas Argentinas offers you free shuttle between Ezeiza Airport and Jorge Newbery when connecting on their flights.
The main airport hubs for linking ski resorts in Argentina are:
Malargue (airport code LGS) to get to Las Leñas
Bariloche (airport code BRC), to access the resorts in the Patagonia Lake District (Cerro Catedral, Cerro Chapelco, Cerro Bayo and La Hoya)
San Martin de Los Andes (airport code CPC) for quickest access to Cerro Chapelco
 Ushuaia (airport code USH) to get to Cerro Castor, on Tierra del Fuego
Santiago, the capital of Chile, is conveniently located for accessing various ski resorts in the country. The international airport, Aeropuerto Internacional Comodoro Arturo Merino Benítez (SCL), serves as the gateway to the ski destinations.

From Santiago, Valle Nevado, La Parva, El Colorado, Portillo, and Ski Arpa are just a 90-minute to 2-hour drive away. These resorts offer easy access and can be reached by vehicle.

For southern ski destinations like Nevados de Chillan, Corralco, Pucon, and Antillanca, travelers can take a domestic flight from Santiago to Concepción, Temuco, or Puerto Montt. Domestic flights typically take 1-2 hours, and LATAM and Sky are the main airlines for domestic travel.

Alternatively, an overnight sleeper bus is an option to reach the southern Chile ski destinations. Buses with fully reclining seats depart from downtown Santiago or neighborhoods like Vitacura or Las Condes. Turbus, JAC, and Pullman are reputable bus companies to check for tickets at the bus station.

Chile's extensive bus network is a convenient and affordable way to travel longer distances. With travel times ranging from 10-12 hours, mostly overnight, you can save on hotel expenses. Buses offer different classes, catering to various budgets and comfort preferences.

Exploring Chile's ski resorts is made accessible through the well-connected transportation options available, ensuring a smooth journey to your desired winter destinations.
Embark on an extraordinary Patagonia ski adventure, knowing that every detail is taken care of. Rely on our in-depth knowledge and meticulous planning to ensure a smooth and unforgettable journey. Embrace a stress-free experience and rest assured that we're here to address any questions or requests you may have.

Secure Reach out to our team of experts today  to discuss your ski trip plans and preferences.