What to do in Calafate and El Chalten
El Calafate is one of the three main cities in the province of Santa Cruz due to its population, behind Río Gallegos and Caleta Olivia. Located on the southern shore of Lake Argentino, it was officially founded in 1927, in order to populate the region. Staying in El Calafate is a good idea if you want to visit the Perito Moreno Glacier and "Los Glaciares National Park".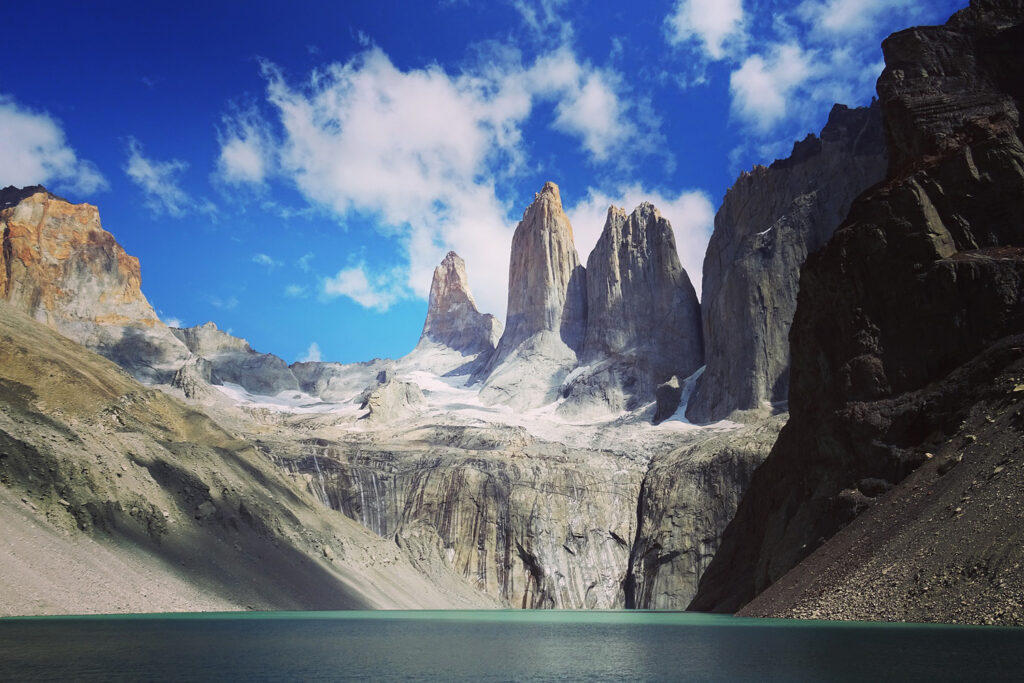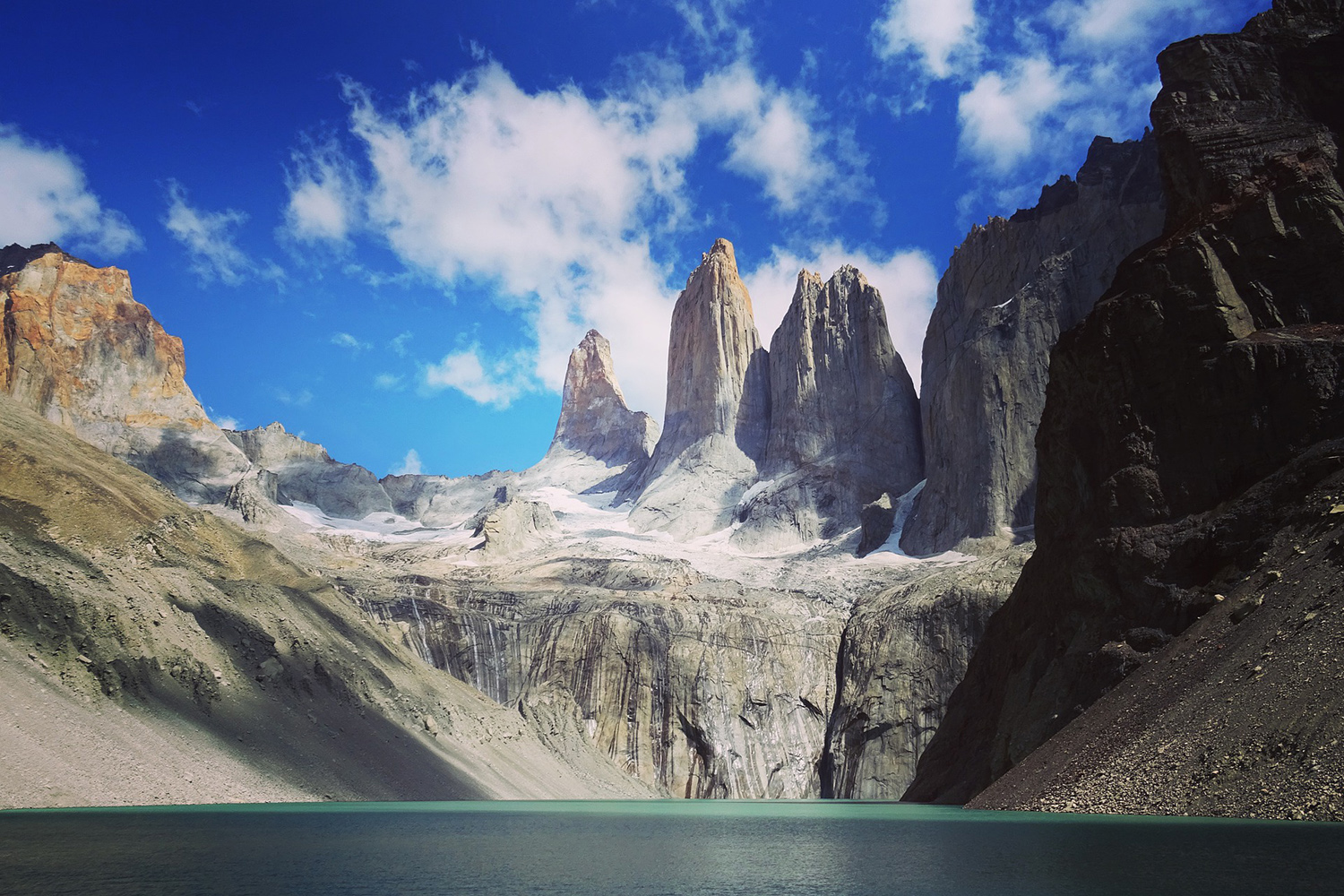 Those who travel to El Calafate generally want to visit the Perito Moreno galcier, located about 80 kilometers from El Calafate town, is the most famous of all glaciers.

On the brand-new catwalks - everyone builds their own route. In addition to the walk itself, I suggest including the navigation through the southern arm of the Canal de los Témpanos -one hour of duration- to have different views of the Perito Moreno northern wall.

One activity that we highly recommend is the Mini-Trekking on the Perito Moreno Glacier. It covers all the highlights and you will spend enough time walking on the glacier and won't get exhausted (as long as you have no disabilities, you will be fine).Bear in mind that this tour is very popular and there is a limit of people who can do this activity per day so it is key to get your tickets way in advance. Don't wait to be in El Calafate to book your places.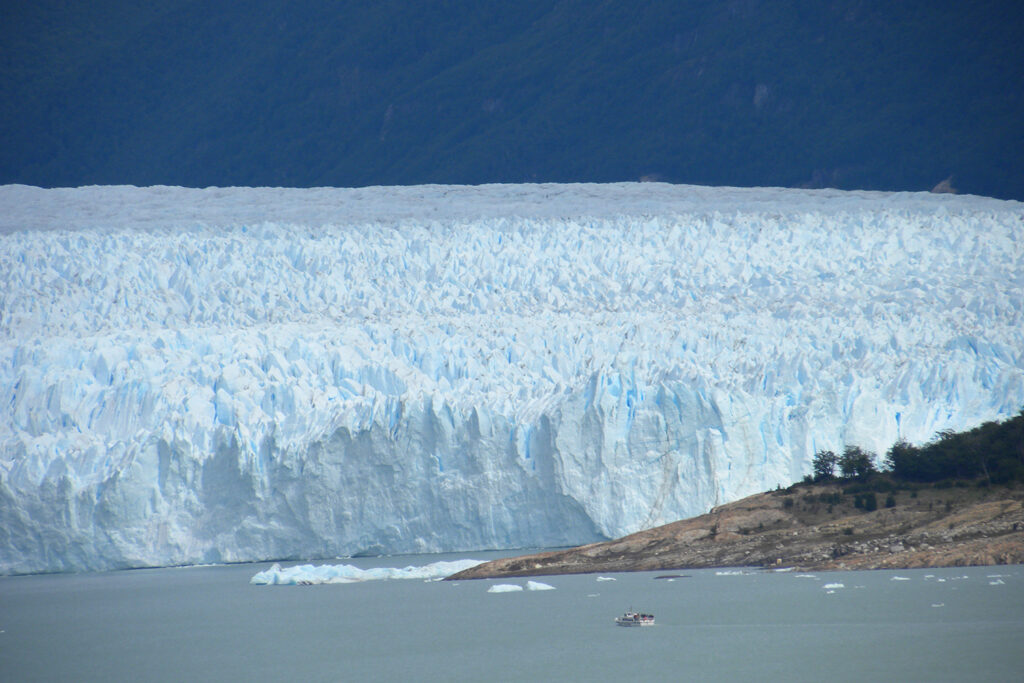 You can also signed up for an excursion called "Todo Glaciares" (All Glaciers). Departing by catamaran from Punta Bandera - almost 50 kilometers from El Calafate - you navigate between icebergs and the Upsala, Hein, Peineta, Seco and Spegazzini glaciers. The new Spegazzini base is ideal for walking and taking photos. On board the boat, there is a cafeteria, photographers service and everything you need to have a spectacular time. It is a tour that we highly recommend doing.

Something different is the 4x4 tour that borders the shore of Lake Argentino until you reach the viewpoint of the Punta Bonita Cliff, which offers unforgettable views at sunset. The tour continues to the Walichu Caves within the property of a Patagonian ranch. There, there are cave paintings and a delicious dinner is eaten inside a heated cave.

A comforting walk within the city is the Laguna Nimez Reserve a few meters from Lake Argentino. The reserve is an important refuge for birds, some of them migratory. Flamingos, black-necked swans, geese and bandurrias stand out. The walk can be done in an hour and something and then indulge in something delicious in one of the restaurants on the waterfront. The entrance is very cheap and you can rent glasses for bird watching.

There are many things to do in the city, such as visiting the Glaciarium Interpretation Center. It provides an enriching experience with exhibits, interactive screens and modern technology. The Glaciarium's goal is to raise environmental awareness and to grow understanding of glaciers of Patagonia. The facilities include a café, an ice bar and an Ecoshop, which sells a wide choice of objects made from discarded materials, recycled and with low environmental impact.

The food in El Calafate is really good too. If you eat meat, you can't miss "La Tablita" and "Casimiro Bigua" for their Patagonic Lamb and other delicious local meals. Vegan and tacc-free offer is really wide in El Calafate too. And if you dare to leave the usual circuit, Rancho Apart is a closed-door restaurant that encourages sharing with others a communal table and delicious home cooking.

How many days should you stay in El Calafate? If you want to cover all higlights you need at least 4 full days.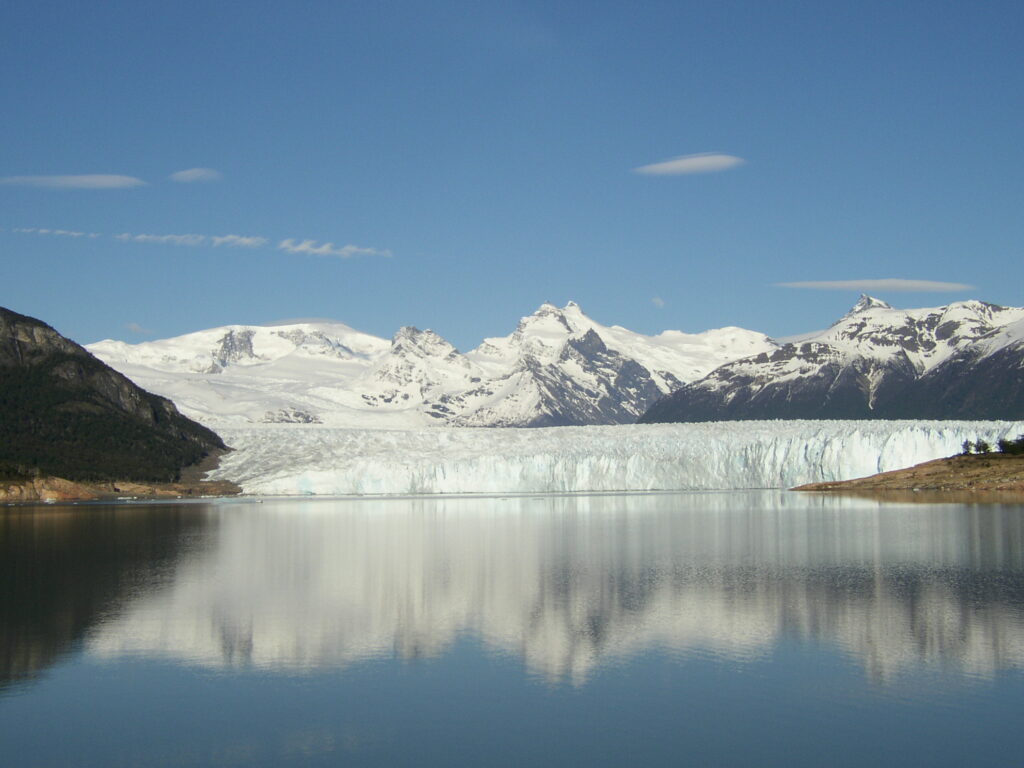 El Chaltén, the national capital of trekking is the base to explore. The Mount Fitz Roy, the Tehuelches called it Chaltén, a mountain that smokes from the clouds that crowd at the top.

It is in a privileged place on the edge of the northern area of Los Glaciares National Park and has become a tourist mountain village, adored by visitors from different parts of the world interested in hiking the Fitz Roy, Cerro Torre and the many needles of granite.

El Chaltén was founded in 1985 in order to promote population settlement in the mountain range of the province, with sectors in dispute with Chile. The first settlers were public employees. It is 220 kilometers from El Calafate and the journey to the town is rich in landscapes.

There are daily long-distance buses that depart from El Calafate Bus station to El Chalten. It usually takes 3.5 to 4 hour-drive with bus. You can hire a private driver or rent a car to do it on your own though we recommend you don't drive if you don't know the route. It is much better to have a local driver who knows what to do in case you have a flat tire or if you need help. There are no services along the road and you will not have internet nor phone signal along the way.
Is there WiFi in Patagonia?
There is almost complete coverage in large towns and cities across Patagonia, but when travelling between cities, cruising in the fjords or hiking in national parks there is little to no signal, and cell phones are not recommended as a reliable form of communication.

There are many treks you can do from El Chalten. You can find our tips and recommendations in this article.

This summer the photo of "Laguna de los Tres" has gone viral on social media, due to its spectacular views. The reviews say that it is a medium / high demand hike, although, honestly, it is difficult to say what is low or high demand for each one.

The only premise –something difficult to comply with when social media tips work almost like a mandate– is that there is no obligation to do anything. The fact that a photo is reproduced on Instagram in a certain place does not imply that one has an obligation to visit it or that they feel bad if they do not. Not all people have the same physical condition, nor the same desires.
Some things to keep in mind if you go trekking:
On difficult trails, clothing can be severely damaged; My jacket testifies to the intervention of the Calafate skewers, as does my scarf, which was curled up in a bush. Clothing as well as trekking boots can be rented. I walked in sneakers that also suffered severe damage. You have to bring lunch: a sandwich, apples, bananas, cereal bars and water. These are many hours of intense physical wear and tear. Most hotels prepare them.

There are almost no toilets on the trails and no cell phone signal. Under normal circumstances, you bump into a lot of people, but it all depends on the weather and the circumstances.

Important: the strong season in Chaltén begins in October and ends in April. The days are longer, the activities are operational, and the temperatures are kinder. In winter, there are some isolated activities, but it is suggested to consult a local operator ( like us )
In El Calafate most of the excursions are still operational in low season.

The current requirements at the time to enter the province of Santa Cruz are:

• Negative Covid certificate (PCR or antigens)

• Covid insurance

• Certificate of circulation in circulation Santa Cruz

Please check a local operator such as Ideas South America LLC about the requirements to enter Argentina and Patagonia. Since the requirements are very dynamic and they change fast. Let us know if you are happy to receive emails from IDEAS including the latest travel guides, tips and information.