Learn about one of the top 52 destinations to visit in 2022 recommended by the prestigious New York Times
DISCOVER THE IBERÁ WETLANDS
The Ibera Wetlands are one of the hidden secrets of Argentina. It is the largest protected area in the country, with 1.3 million acres of pristine wilderness.

Iberá is well-known for its great diversity and abundance of grassland and aquatic species. Over 4,000 animal and plant species reside in the Ibera Wetlands, accounting for almost a third of Argentina's biodiversity. You will find striking birds such as herons, storks, ducks, southern screamers, spoonbills, kingfishers, cormorants, snake-birds, jacana, rails, plovers and flamingos which stand out in the first group. Plenty of caimans, capybaras, otters, and even the largest population of marsh deer in Argentina are found in these wetlands.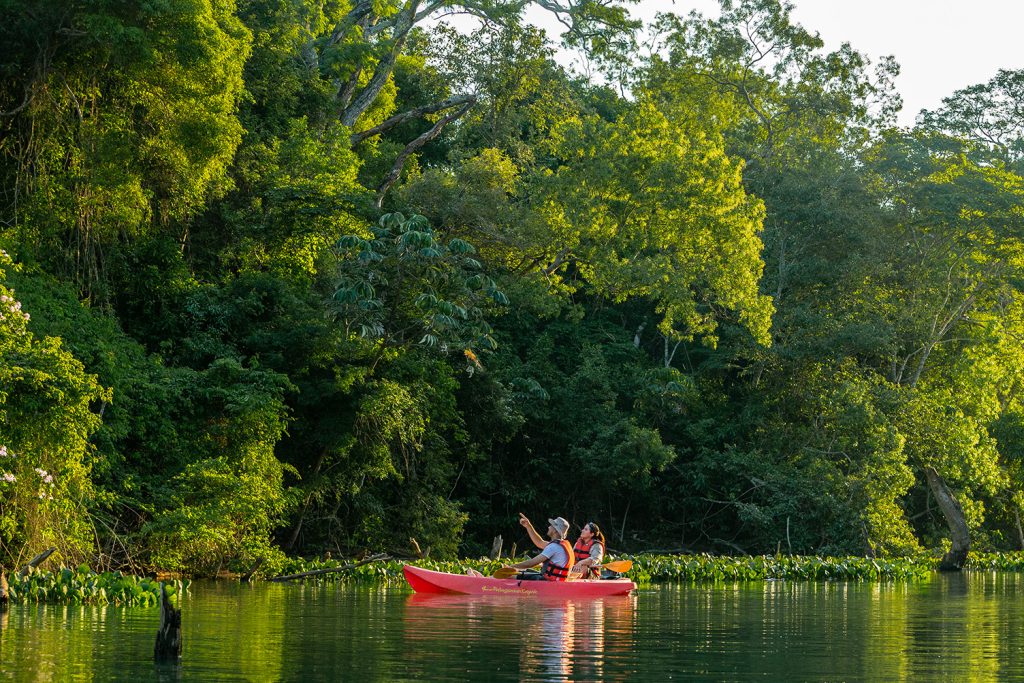 Located in the central north-east part of the province of Corrientes of Argentina, Ibera Wetlands is the ideal destination to combine with a trip to Iguazu Falls and Buenos Aires. Depending on which destination you want to visit first, you can fly to Iguazu Airport (IGR) or Posadas Airport (PSS), the nearest airport to Ibera Wetlands. There are daily non-stop flights to both airports from Buenos Aires.

Distances:
Posadas Airport(PSS): 34 miles / 55 km
Iguazu Falls: 217 miles / 350 km
San Ignacio Jesuit Ruins: 68 miles / 110 km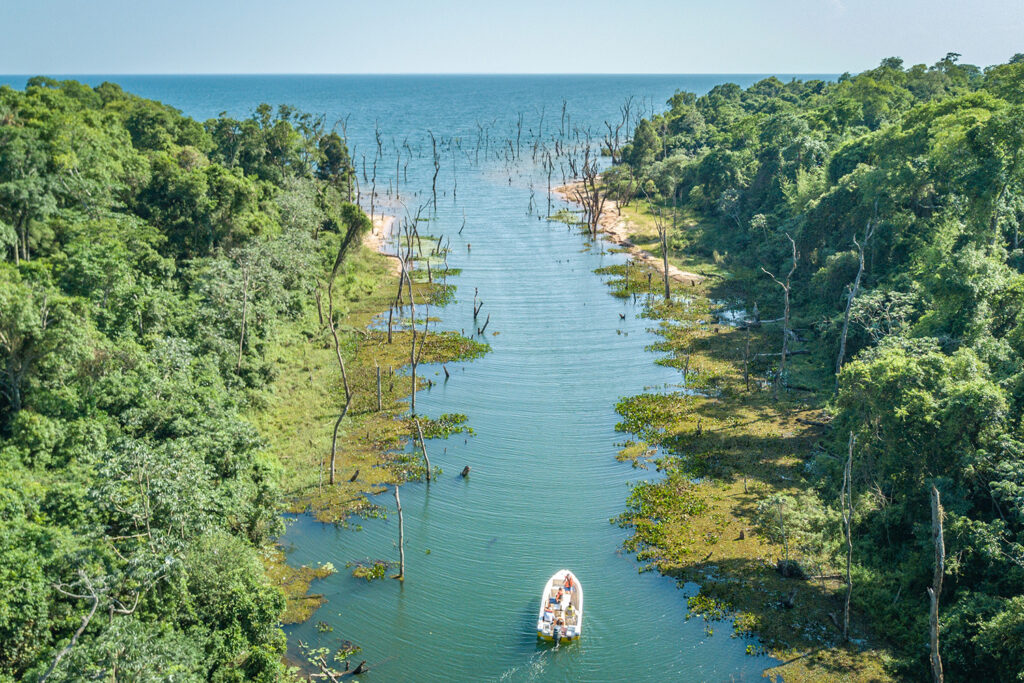 When to go to Ibera Wetlands?
The great news is that you can visit Ibera Wetlands all year-round. If, for instance, you don't like very high temperatures, you should avoid the summer months (January until March). Choose traveling in Spring (from September through November) in order to find mild temperatures and see many animals.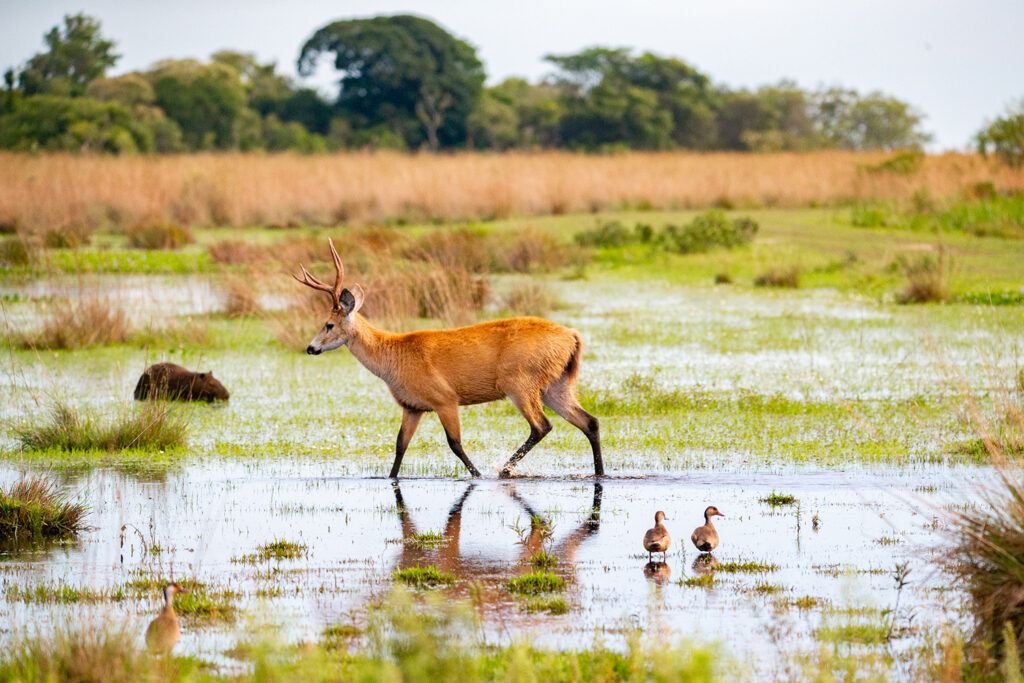 Our preferred hotel is Puerto Valle. It is located on the northern gateway of Iberá National Park, on a privileged location since it is the only property that is only a 2-hour flight away from Buenos Aires City, and has convenient access from Posadas airport, a 40-minute ride on a paved road.

Only a 4 hour-ride away from the Iguazu Falls, with the possibility to stop over at the San Ignacio Miní Ruins, a UNESCO Heritage Site, which are only 1.5 h away from the hotel.
- Bird-watching, with over 370 species recorded in the last 10 years.
- Wildlife viewing of the thriving populations of large vertebrates, of which the most remarkable are the caiman, the rhea, many species of herons and storks, capibaras, marsh and brocket deer, pampas deer, armadillos, and fox.
- Explore "The Green Corridor" - a mosaic of landscapes that includes protected areas, private properties for various uses, agricultural colonies and aboriginal communities.
- Visit Ruins of San Ignacio Miní, a seventeenth-century Jesuit mission complex, the most popular ruins of South America.
The Great Iberá Park protects large areas of grasslands where many species of endangered birds live, like the Strange-tailed tyrant and the Black and White Monjita. It is also home to important populations of other threatened species, like the pampas deer, the marsh deer, the maned wolf (a.k.a the aguará guazú), the crowned Eagle and a high diversity of Paraná fish.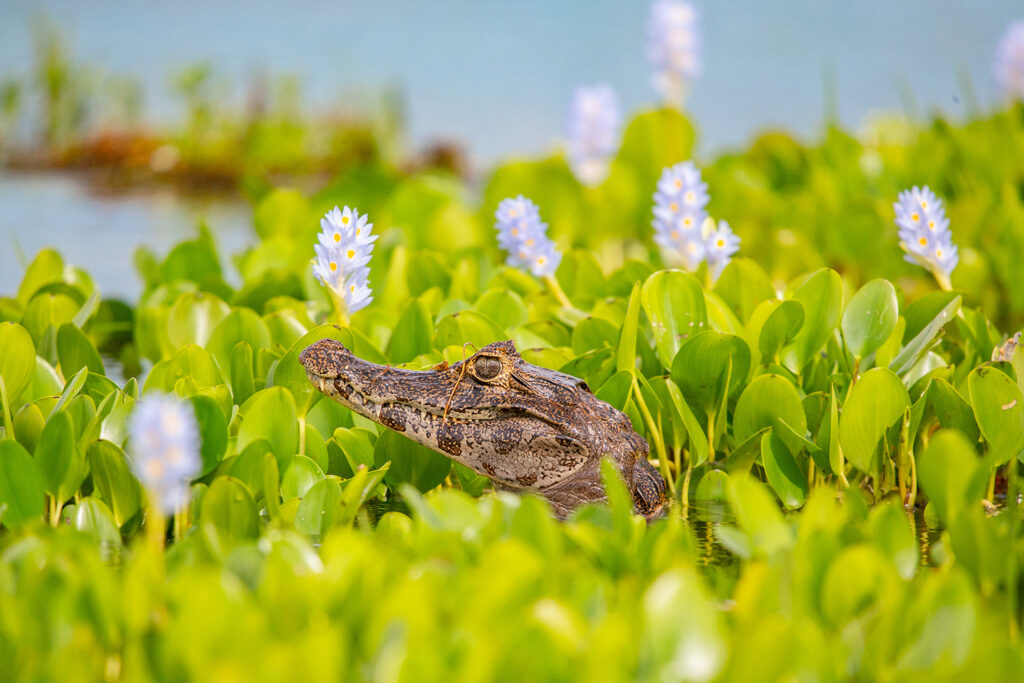 This destination is great for…
- Nature Lovers;
- Travelers looking for authentic experiences in contact with nature;
- Families who want to connect their kids with nature while traveling. Nature-focused vacations enable parents and children to unplug from technology and everyday stresses while using all of their senses to create lifelong memories.
- Travelers who want to spoil themselves. Stay at a luxury lodge and enjoy full board gourmet meals, a private guide and all sorts of activities surrounded by nature.