Best restaurants in Mendoza
Mendoza, the wine-production capital of Latin America and one of the ten great wine capitals of the world, has evolved into a world-class tourism destination. A desert oasis resting in the Argentinean foothills of the Andes mountain range, Mendoza is bursting with over a thousand wineries growing Mendoza's famous Malbec grape. You'll also find internationally acclaimed chefs pairing top-quality wines with unmatched gastronomic experiences. Most chefs work at the restaurants located inside topnotch wineries.

Take a look at our list of recommended restaurants and don't miss the chance to explore the wineries and eat at some of these excellent restaurants of Mendoza. Note that in Mendoza, in order to visit the wineries and be part of wine tastings you need an appointment well in advance. You cannot walk-in directly.

Given the COVID-19 pandemic, call ahead to verify hours, and remember to practice social distancing.
IN MENDOOZA CITY
La Marchigiana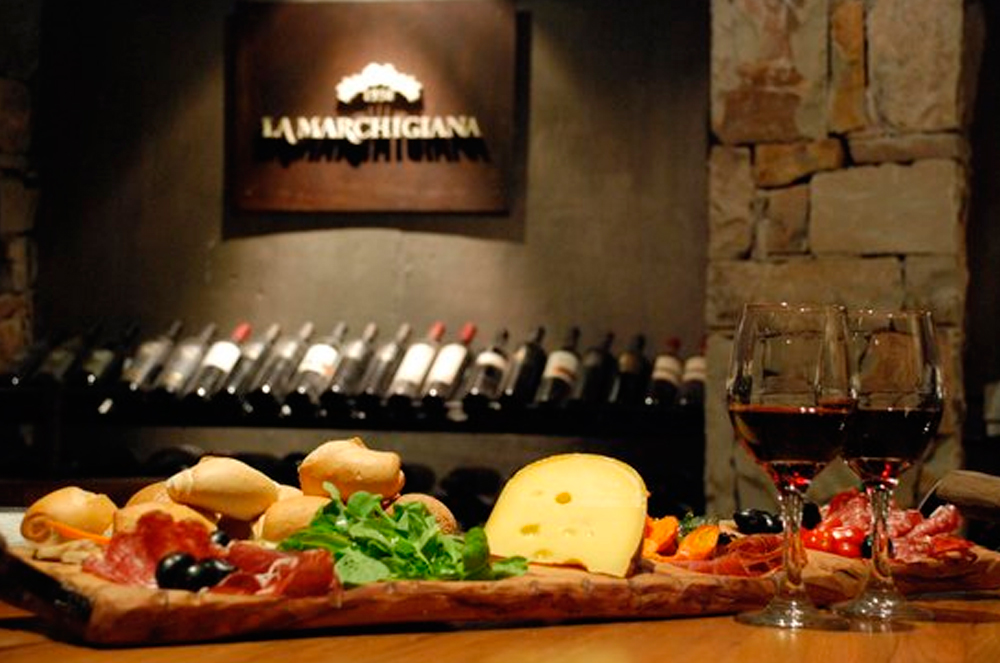 "La Marchigiana" is a traditional Italian restaurant with tables inside and on the patio. The dishes are abundant and of excellent quality, among which all the varieties of pasta and sauces stand out, some really innovative. Some of the star dishes are "lasagna ai quattro formaggi, "pasta di ceppia" with seafood cream, "paglia e fieno a la papalina", "capelletti Caruso", "gnocchi all'uso nostro" and agnellotti with cream.

A private cellar also offers the possibility of carrying out different events and activities such as wine tastings, workshops, courses, thematic talks, private meetings, birthdays, commercial presentations and other events.

Phone: : +54 261 423-0751
Address: Patricias Mendocinas 1550, M5500 EAV, Mendoza, Argentina
This is the best steakhouse in town. La Barra grill stands out for the delicious "bife de chorizo" (recommended: ask for it juicy). In addition, you will be able to find all Argentine cuts of meat such as the asado strip, entraña, ribs, achuras, loin and rump tail. You can also find other typical Argentine foods such as locro and fried empanadas. To enhance the flavor of the meats, you can try the recommended house cabernets which are worth trying.

Phone: +54 261 654-1950
Address: Avenida Belgrano 1086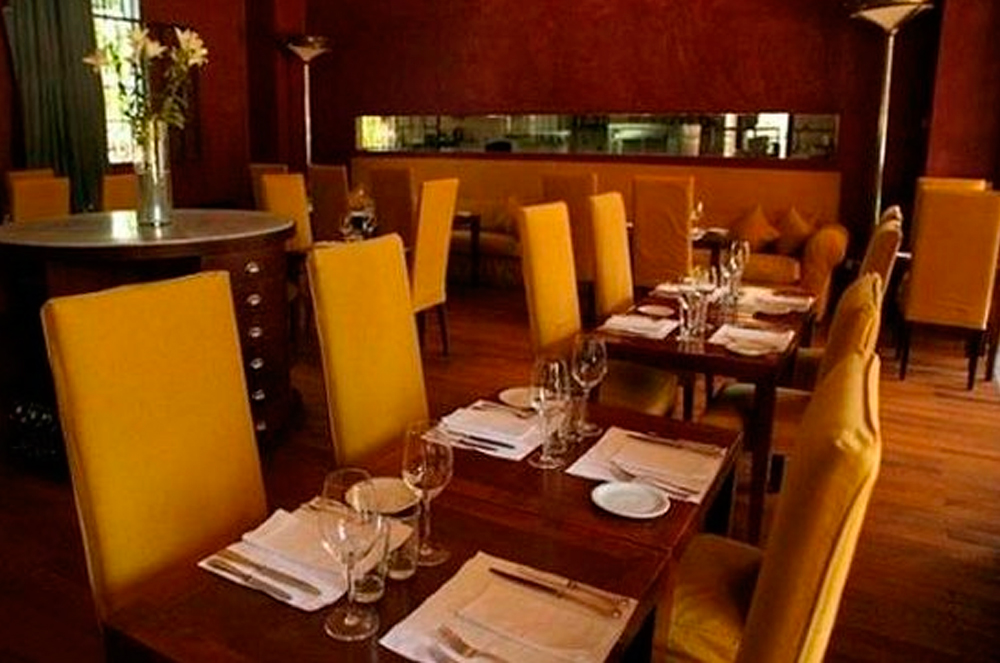 1884 was the first fine dining restaurant to open in Mendoza, back in 1999, and has been one of the hottest dates in the city ever since — as the flagship restaurant of renowned Argentine chef Francis Mallmann. With a penchant for the open flame, Mallmann's cuisine is typically flame-grilled with a focus on native ingredients and flavors from around Argentina. 1884 wasn't only a pioneer of fine dining in Mendoza, but this was also the first restaurant to have a serious cellar — with over 300 labels on the menu making it a favorite of winemakers and wine lovers too.

Good to know: As of August 2021 the restaurant is temporarily closed for the prevention of covid-19. Francis Malmann (acclaimed Chef and owner of the restaurant) said he hopes to reopen soon.

Phone: +54 261 424-3336
Address: Belgrano 1188
IN THE WINE COUNTRY
Brindillas, Lujan de Cuyo
This intimate restaurant is the creation of a young chef Mariano Gallego and sommelier Florencia D'Amico. Their refined menu and wine selection reflects their own evolving tastes having spent a few years living in Spain and Japan before resettling in Argentina.

The restaurant is open five nights a week, only admits 18 people in each service, prior reservation, and structures its proposal around two tasting menus that change entirely with the seasons of the year. Among the star dishes, we recommend that you try the artichokes with prawns, accompanied by rice with mushrooms, reinforced by a pine mushroom bonbon.

Another delicacy of the place is the trout with a brilliant sauce, the product of a champagne and lemon reduction accompanied by sautéed and sweet and sour vegetables. All dishes can be accompanied by the great variety of red and white wines from the outstanding Brindillas wine cellar.

Phone: +54 9 2615598684
Address: Guardia Vieja 2898, Luján de Cuyo
Terruño (Located at Club Tapiz Winery)
The restaurant was distinguished in 2007 and 2008 by Great Wine Capitals as one of the best in Mendoza. Located in Club Tapiz, Terruño is located just 30 minutes from Ezeiza Airport. The restaurant reflects the essence of regional food with an international touch. It offers dishes made with local products such as goat, rabbit, trout and greens from our organic garden are paired with the best Mendoza wines. The extensive wine list not only offers the wines produced by Bodega Tapiz but also that of the main wineries in the area.

Phone: +54 261 4299962
Address: Pedro Molina S/n - Ruta 60 Club Tapiz, Km 2.5, Mendoza 5514 Argentina.
La Bourgogne ( Located inside Carlos Pulenta Winery in Vistalba)
The native criollo architecture of the Carlos Pulenta winery in Argentina (an elegant mix of lofty ceilings and natural stone) is upstaged by the spectacular location. Nestled at the base of the Cordon del Plata range of the Andes, the winery, built in 2002, was one of the first to establish Mendoza as a prime wine tourism area. The French restaurant La Bourgogne is widely considered one of the region's best—with mountain views to match. Don't want to leave? Book a room at La Posada, the winery's lodge.

Good to know: Only open for lunch; Definitely ask to take a tour of this winery.
Phone: +54 261 498-9400
Address: Roque Sáenz Peña 3531, Luján de Cuyo, Mendoza, Argentina
Andeluna (at Andeluna winery)
The gastronomic proposal of the Andeluna restaurant is born from Argentine Cuisine, with regional ingredients, emphasizing the perception of the mountain in every detail. The products used are mostly organic, coming from a garden in the area and carefully selected. It is for this reason that the menu changes with the passing of the seasons. The entire team participates in each new proposal, from the chef to the winemaker, to achieve the best, as in each vintage.

Phone: +54 9 261 508-9525
Address: RP89, M5561 Tupungato, Mendoza, Argentina
Cavas Wine Lodge Restaurant
This Relais & Chateaux restaurant is located at Cavas Wine Lodge, one of the first luxury lodges in Mendoza. The hotel has an unparalleled location right in the middle of a vineyard filled with old vines. The intimate restaurant is equally as charming and the wine cellar may well be one of Mendoza's best kept secrets as sommelier Martin Krawczyk keeps 500 labels in stock, all served alongside the organic cuisine.

Good to know: Guests of the hotel can cook with chef Lucas Gonzalez and learn how to make empanadas and other traditional Argentine recipes such as chimichurri and humitas.

Phone: +54 9 261 533-5205
Address: Costaflores, Cobos s/n, M5507 Luján de Cuyo, Mendoza, Argentina
It was chosen in 2019 as the best winery in the world. The Zuccardi family rises to the top spot in the "The World's Best Vineyards" category. Tradition, innovation and a visionary spirit are the ingredients of a project that began more than 50 years ago (1963), with the engineer Alberto Zuccardi planting the first hectares of vines in Maipú, Mendoza.

The building in front of the vine plantations was built by the architect Fernando Raganato. It was made from materials such as iron, sand and stone, with a metal dome that reflects the sunlight and with principles of sustainability.

The route is through the vineyards, the different spaces and the 'Piedra Infinita' restaurant. There they offer up to 50 diners a 4-course menu made with regional products, paired with Zuccardi wines and with unparalleled views of the mountains.

Good to know: The restaurant is open from Wednesday to Sunday, it is advisable to book in advance.
Phone: +54 261 441-0010
Address: RP33, M5531 Maipú, Mendoza, Argentina
This luxury hotel and restaurant en-route to the Manzano Historico in the Uco Valley is also a boutique winery and vineyard estate. But it isn't only the wines of Casa de Uco that you can taste at the contemporary restaurant, but also a smart selection of Uco Valley wines and some choices from further afield. Overlooking the vineyards and estate, the airy and bright restaurant serves up a fantastic lunch and dinner menu and the service is some of the best in the Uco Valley. The owner is an architect, so you can expect expertly choreographed interior design too.

Phone: +54 261 476 9831
Address: Ruta Provincial 94 km 14.55 5565 Tunuyán, Mendoza,
7 Fuegos at The Vines of Mendoza (Uco Valley)
Siete Fuegos, or "seven fires," describes Francis Mallmann's honed collection of open-flame cooking techniques, inspired by Argentine gauchos and European migrations, and refined through hundreds of years of history.

Flavor the rustic, fiery flavors of specialties like 9-hour slow-grilled rib eye, cast-iron baked salt-encrusted salmon, grilled seasonal fruits, and more, paired with award-winning boutique wines. The restaurant also has fabulous options for kosher guests as well as vegetarians and vegans.

Dine indoors or out, or enjoy a front row seat in the open kitchen where you can watch our artisans of fire create impassioned Argentine fare.

Good to know: Make reservations in advance. Given the COVID-19 pandemic, call ahead to verify hours, and remember to practice social distancing.
Phone: +54 261 461-3910
Address: Ruta Provincial 94, km 11, Tunuyán, Uco Valley, Mendoza.