Things to do in Palermo: the largest neighborhood of Buenos Aires
Buenos Aires is the perfect city to discover on foot. Although the city is very extensive and there are 48 neighborhoods, it is possible to walk several districts if you explore them on different days.

The favorite neighborhood of many Porteños is the neighborhood of Palermo:  one of Buenos Aires' most noteworthy neighborhoods. With nearly 350 acres of parks, wooded areas, and lakes, Palermo provides a peaceful escape from the rush of downtown. It's also the largest neighborhood of the city, and is divided into smaller sub-districts, namely: Palermo Chico, Palermo Soho and Palermo Hollywood.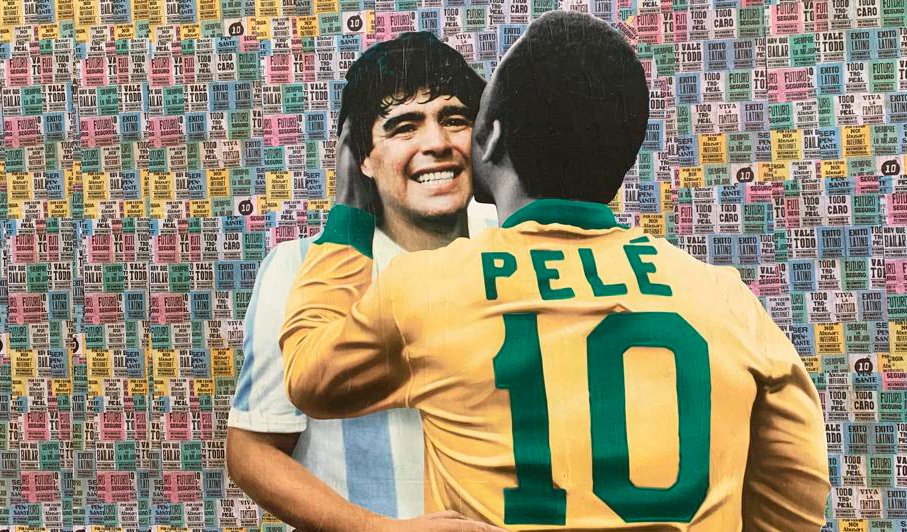 If you like architecture, leafy parks, monuments and statues (from rudimentary figurines to classical masterpieces), grand avenues and contemporary art you can't miss out visiting Palermo Chico.

Designed by landscaper Charles Thays (Carlos Thays), it is characterized by its streets that break the grid, its green spaces and its important houses of the aristocracy.

Palermo Chico is a wonderful barrio for walking, especially so if you have an interest in architecture. It is a quiet neighborhood where upper-class families, millionaires and famous Argentines live. You can see large old houses, large houses and even some mansions. Inside these houses, the luxury and the number of maids and employees working in them stand out.

It stands out for the curved and irregular layout of its streets, abundant green spaces, mansions and embassies (Spain, Albania, Switzerland, Italy, Sweden, Belgium, Poland, Morocco, Slovakia, Portugal, Greece, Canada, Turkey, Saudi Arabia, Uruguay , Chile, South Korea, Haiti and Indonesia), the area where these embassies are located is popularly known as "The embassy area".

The district is also popular with art enthusiasts and has some notable galleries and museums. We stop at MALBA (Museo de Arte Latinoamericano de Buenos Aires) on Figueroa Alcorta to see the work of Rafael Barradas and Diego Rivera plus temporary exhibitions from the likes of Andy Warhol and Frida Kahlo.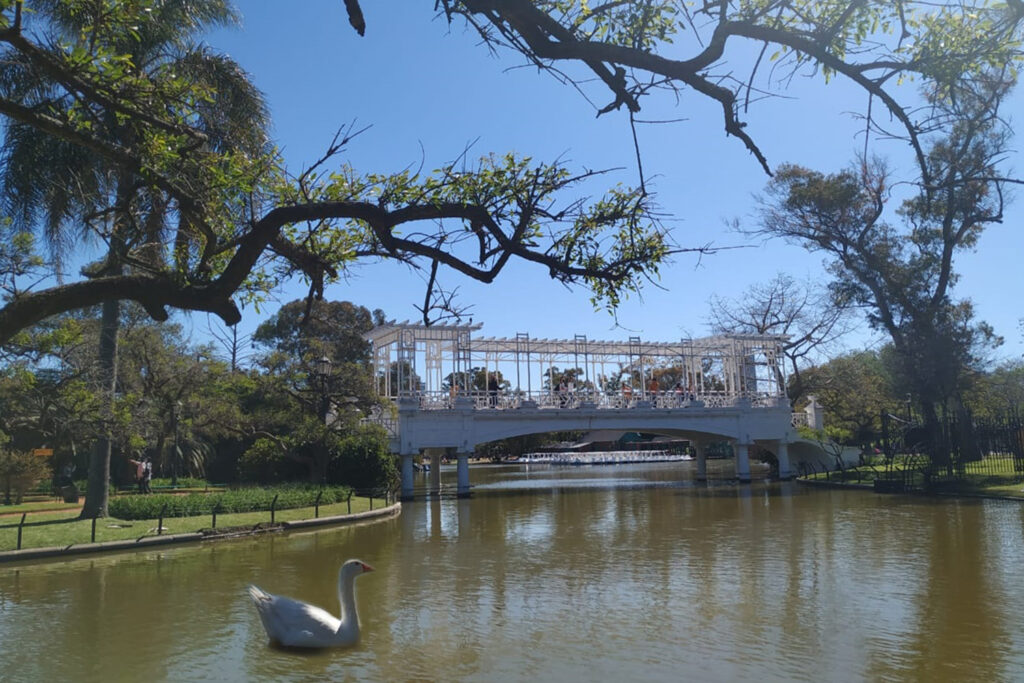 Where the Grass is Greener: Parks and Gardens of Palermo
EL ROSEDAL: Avenida Infanta Isabel and Iraola
El Rosedal is located in the heart of the extensive Parque Tres de Febrero, also known as Bosques de Palermo. The park is home to more than 1,000 species of roses, lining its many winding trails that lead a diversity of visitors to numerous overlooks, picturesque bridges, and a charming lake stocked with rowboats and flocks of geese. If you like literature, be sure to visit the Garden of Poets, one of the main attractions of the park, due to its large collection of statues representing various renowned writers from around the world.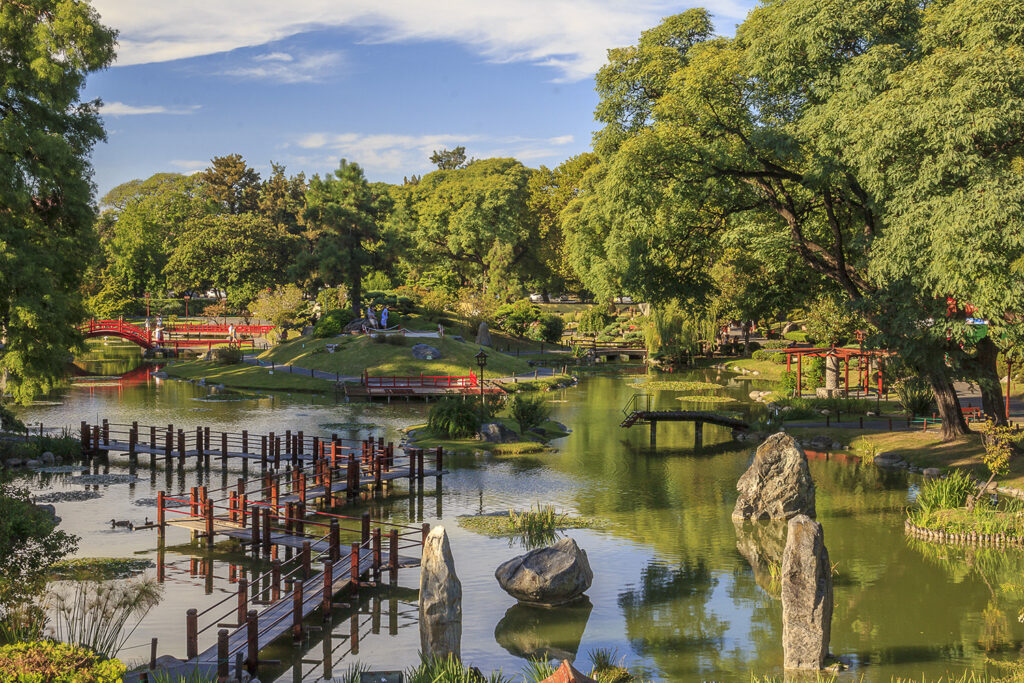 JAPANESE GARDEN (Japanese Garden) Av. Casares 2966 




 
The Japanese garden has become a symbol of intercultural relations in Buenos Aires. It is one of the largest of its kind outside of Japan. Aside from the general beauty and serenity found within its gates, the garden also offers a number of attractions, including a large cultural center that houses various exhibitions and craft classes, a greenhouse containing an endless variety of bonsai, flowers and plants to buy, a traditional Japanese tea house, gift shop and much more. You can grab a bite to eat at the restaurant or even feed the brightly colored carp that inhabit the lake. With its long list of activities and masterful landscaping, the Japanese Garden can be enjoyable for everyone.

Tip: the Japanese garden is right across from Germany Park. If you cross the park you will find our favorite place for lunch: Casa Cavia. A concept store with restaurant, cocktail bar, pastry shop, bookshop, flower shop, perfume shop and publishing house. The building is the villa Bollini Roca which was built in 1920 under the supervision of Norwegian architect and artist Alejandro Christophersen and became patrimony of the city in 2011. The inspiring historic space renovated itself thanks to the artistic direction of its founder Guadalupe Garcia Mosqueda. Mosqueda transformed it into a cultural pole of Argentinian excellence.
Casa Cavia is located on 2985 Cavia Street. (It is open for breakfast, lunch and dinner. Reservations are a must).  
BOTANICAL GARDEN (Botanical Garden) Av. Santa Fe 3951 
The 17-acre refuge is home to approximately 5,500 species of plants, trees, and shrubs, as well as a number of sculptures, monuments, and greenhouses. If that doesn't impress you, the garden serves as a great place to escape the heat with its abundant shade and refreshing scent of nature, while blocking out the sounds of the bustling city that surrounds you.
Palermo Soho was part of a prior working class district called Villa Alvear. In the late 1800s, the government commissioned the architect Juan Buschiazzo to modernize and develop the area. Buchaiazzio's legacy remains with charming passageways and classic Spanish-style architecture throughout Palermo Soho.
Today SoHo has trendy shopping, nightlife  and dining. It is a hip neighborhood that is frequented by young people.
Palermo Hollywood for its part has become a gastronomic center with more than forty bars and restaurants, which are in the able hands of young and creative chefs.

Dorrego Flea Market:
Avenida Dorrego 1650

The Flea Market is a characteristic point of interest in the Colegiales neighborhood, right where the Palermo Hollywood area ends.

You will find antiques and decoration items. Furniture made from recycled materials. Crockery, armchairs, desks, bookcases, wardrobes, paintings, mirrors, trunks and all kinds of decorative objects. In addition to the sale of products to the public, restaurant services are offered. In the case of furniture, polishing, gluing and luster work is done on the pieces. It is advisable to go with time to fully enjoy it.
There's nothing better than wandering through the gardens and streets of Palermo. If you're looking for a really detailed tour and in-depth information, contact us and do a walking tour with a local professional guide.
Ideas offers a handful of neighborhood tours that highlight the best of Buenos Aires. The groups are kept small (no more than six people) and they are really focused on providing a lot of information on history, food and culture.