Best-kept secrets of foodies in Buenos Aires
These are the 10 best-kept secrets of foodies, the restaurants that don't always get the attention they deserve. It could be because they're new or out of the way. Sometimes they don't have a mainstream menu.
We talked to many local foodies about their favorite underrated restaurants — the ones they recommend to friends who want to try a place they've never been.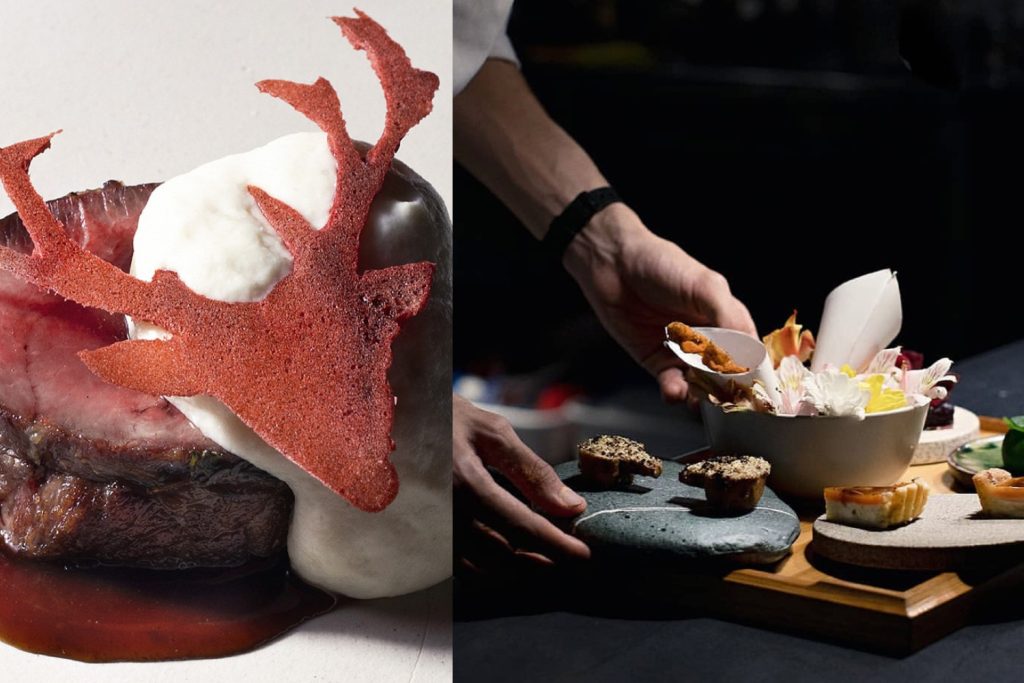 THE BEST PIZZA ATTE, PIZZERIA NAPOLETANA
Atte. Pizza is a Neapolitan pizza restaurant in the heart of Palermo Hollywood run by Ángeles Zeballos, sociologist and designer, Lucila's sister (owner of Birkin and Tora) and sister-in-law of Aldo Graziani (Tora, Aldo's Restorán y Vinoteca y Aldo's Wine Bistro, BeBop).
The entrepreneur summoned the renowned international pizza consultant (especially Neapolitan) Anthony Falco and together they worked for four months to define Atte's identity. Falco is credited for creating Roberta's, an iconic New York pizzeria.
You can start the meal with the small dishes –meatballs with arrabiata and pecorino sauce; fried pizza gnocchi, stracciatella, prosciutto and arugula; smoked aubergine, ricotta cream, tomato confit, almonds and fried sprouts, among other snacks– or go straight to the pizzas.
Among the most popular pizzas are: the classic Margherita, with tomato sauce, mozzarella fior di latte, basil and Parmesan; the Atte, with mozzarella fior di latte, gorgonzola, parmigiano and provolone; the Pistacchio, with pistachio pesto, mortadella, brie and mozzarella fior di latte; and the Girgola, with roasted garlic cream, mozzarella, garlic, girgolas and roasted portobellos, parsley and black pepper.
Address: El Salvador 6061 – Palermo Hollywood
Phone number.: +54 11 7508-112
THE BEST EMPANADA EL SAN JUANINO
The house specialty is the fried meat empanada: they are filled with ground meat, onion and a slightly spicy sauce and tomato pieces. Among the most popular empanadas are the classic ham and cheese empanada; spinach empanada corn, tomato and mozzarella). Another specialty is the Locro de San Juan.  Locro is a hearty thick squash stew, associated with Native Andean civilizations, and popular along the Andes mountain range. It is one of the national dishes of Peru, Bolivia, Ecuador, Chile, Paraguay, Northwest Argentina and Southwestern Colombia. The restaurant is very small and you can also buy empanadas to go. The empanadas are very inexpensive and filling. We strongly recommend trying the fried meat empanada with a Quilmes beer (local beer).

Posadas 1515, Recoleta
Phone Number: +54 11 4804-2909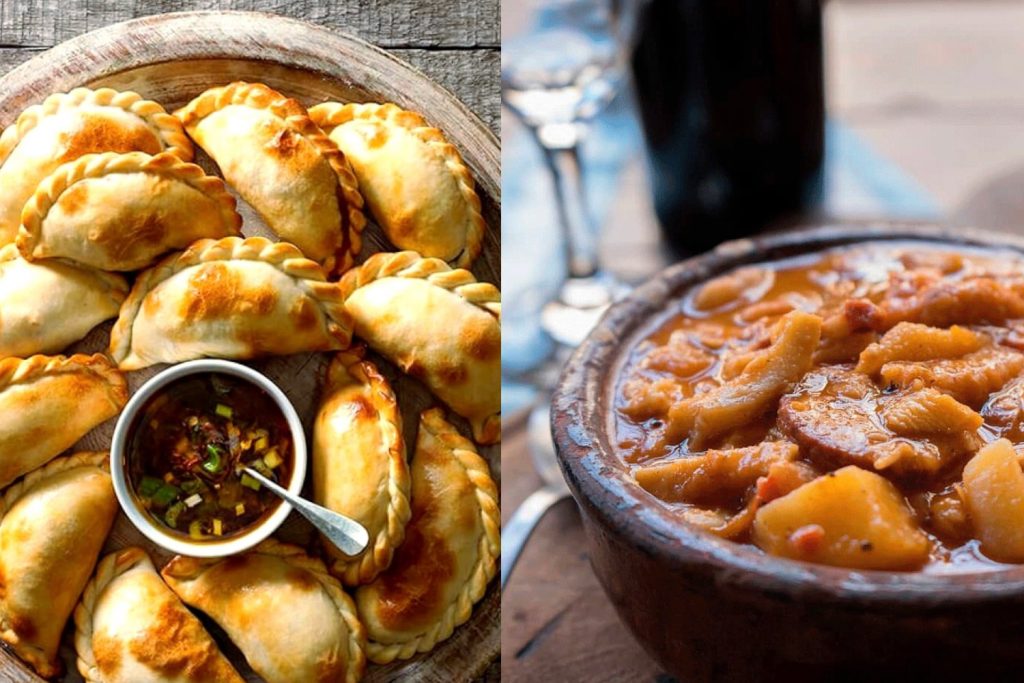 THE BEST STEAK SANDWICH LA RAMBLA
La Rambla is most known for its sandwiches, and the Lomito Completo is our favorite. Lomito Completo is a beef tenderloin sandwich topped with ham, cheese, tomato, and lettuce between two lightly toasted pieces of French bread.

At La Rambla you will also find Sandwich de Milanesa de Lomo, which is the same meat (tenderloin) but pounded flat and breaded. This Milanesa style comes from Italy and is very popular throughout Argentina. The chef at La Rambla cuts all the sandwiches in half, so it is easy to share.
Posadas 1602. Phone Number: +54 11 6679-8333
THE BEST PASTRAMI SANDWICH "LA CRESPO"
In "La Crespo" the person who prepares the Hot Pastrami is Clarisa Krivopisk, a chef graduated from IAG and owner of the restaurant together with Tito, her husband. For this dish, Clarisa goes back to her family: an old bobe recipe, which she passed down to her mother and today she uses with great pride. The sandwich brings 200 grams of homemade pastrami with sweet and sour cucumbers and Dijon mustard emulsion, caramelized onions, wrapped in a dark rye bread with kummel, and accompanied by baked potatoes.
They also offer a salmon bagel, just like you would get in New York, one of the best bagels in Buenos Aires according to the web portal "Pick Up The Fork" when visiting the city. The sandwich is loaded with homemade salmon gravlax, a light sour cream cheese, and capers. It comes with baked potatoes as a side.

Vera 1001. Phone Number: +54 11 4856-9770
THE BEST BONDIOLA SANDWICH COSTANERA SUR
La Bondiola is a particular cut of pork, unique in its dimensions and presentation, that can be found at any typical restaurant in Buenos Aires.

The bondiola sandwich, with thick slices of pork and criolla or chimichurri sauce,  is one of the flavors you can't miss when you come to Buenos Aires. Head down to Costanera Sur in Puerto Madero to sample this reasonably priced delicacy made by a professional. With an array of fresh veggies and salsas to choose from, you can't go wrong. Order it "complete" if you want them to add ham, cheese and a fried egg on top of all that delicious pork.

Costanera Sur Puerto Madero
(Most Food trucks are located by the Statue of Lionel Messi)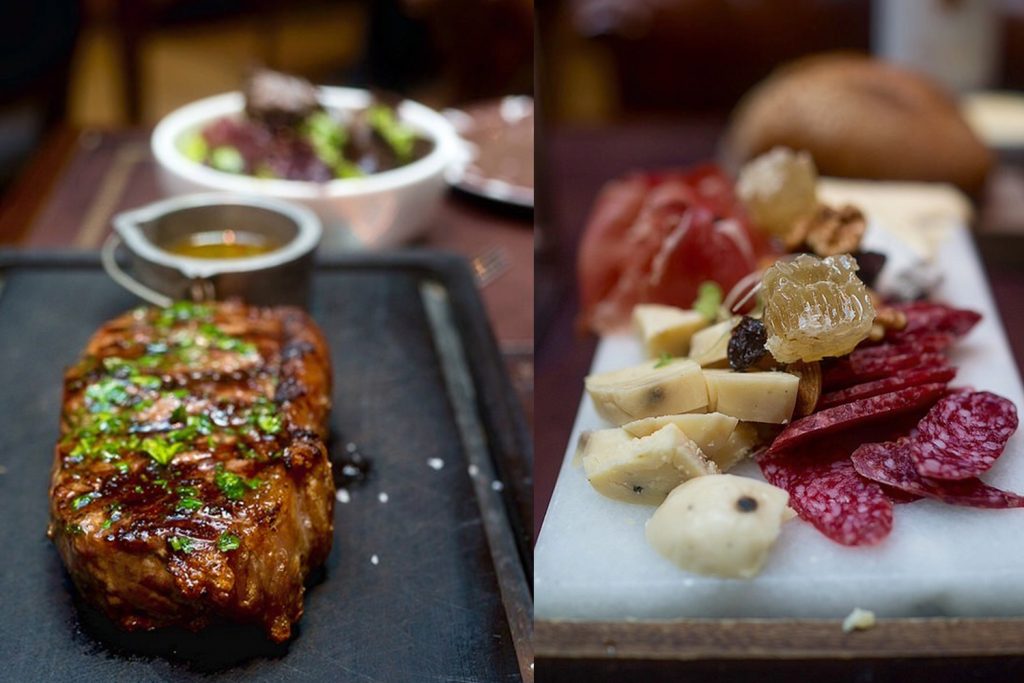 THE BEST FUGAZETTA LA MEZZETTA
Fugazzeta is a variation of the popular Argentinian treat called fugazza, which is an onion-topped pizza that is very similar to Italian-style focaccia. Fugazzeta is a double-crusted version of fugazza, stuffed with cheese, and topped with the same sweet onions. Fugazzeta de verdura has all of this plus a layer of sautéed spinach and vegetables. Locals could debate for days over which pizzeria serves the best slice, but the perfect balance of history, quality, and consistency is found in the fugazetta cheese and onion slice at La Mezzetta.
Av. Álvarez Thomas 1321, Buenos Aires. Phone number: +54 11 4554-7585
THE BEST CHORIPAN HIERRO PARRILLA
Located inside San Telmo Market,  Hierro Parrilla, an Argentinian grill serving up delicious steaks and delicious sandwiches. Among the most popular sandwiches are: the choripan XL (which lives up to the name with a 200 grams pork sausage halved and grilled over wood coals topped with the house blend chimichurri) and the Sandwich "Tapa de Asado" which is a roasted brisket sandwich cooked over seven hours and topped with chimichurri, lettuce, and smoked mayo. Super tender and packed with beefy goodness, this brisket sandwich is like the Argentinian cousin of an Italian beef sandwich from Chicago, filled to the brim with super tender, thinly sliced meat with plenty of sauces. 
Mercado de San Telmo
Defensa and Carlos Calvo streets, San Telmo
www.mercadosantelmo.com.ar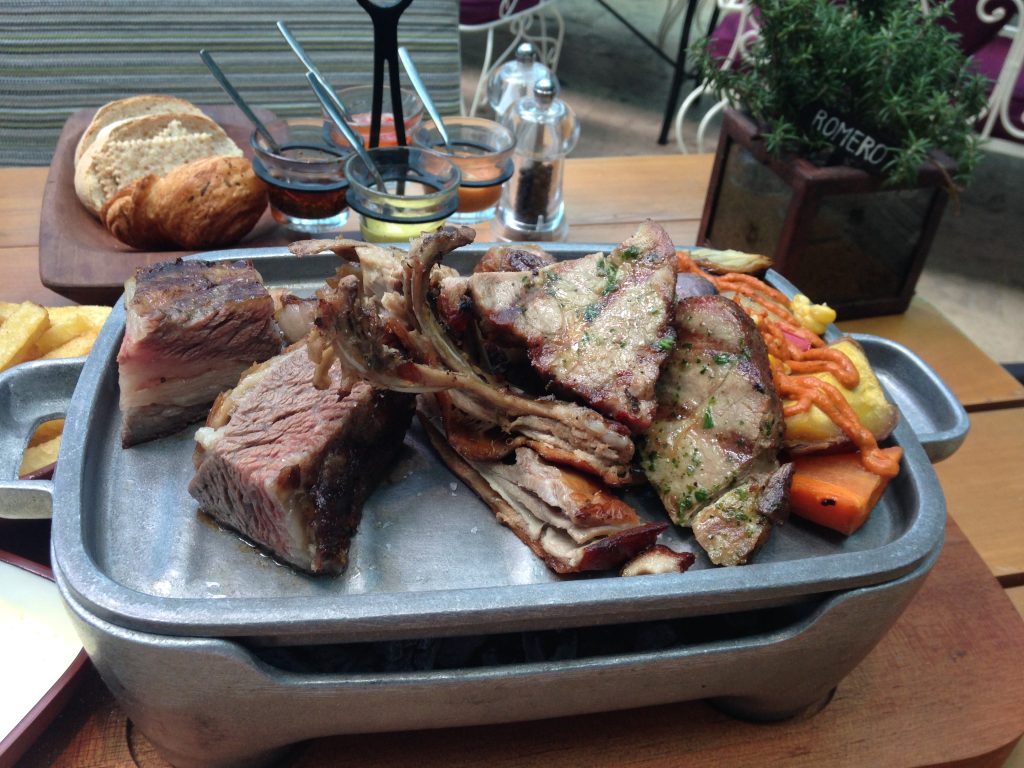 Located in the Saavedra residential area, this favorite North Side bakery and cafe produces highly memorable baked goods. Sweet and savory matchsticks are often found at birthday parties and family gatherings, but it's always a good time to indulge in a sweet glazed puff pastry stuffed with ham and cheese. Many customers come for chipás, pastrami sandwiches on pletzalej and croissants smothered in raspberry jam. La Kitchen recently expanded its original small location and now has ample indoor and outdoor patio seating.
Núñez 3400. Phone Number: +54 11 6850-0658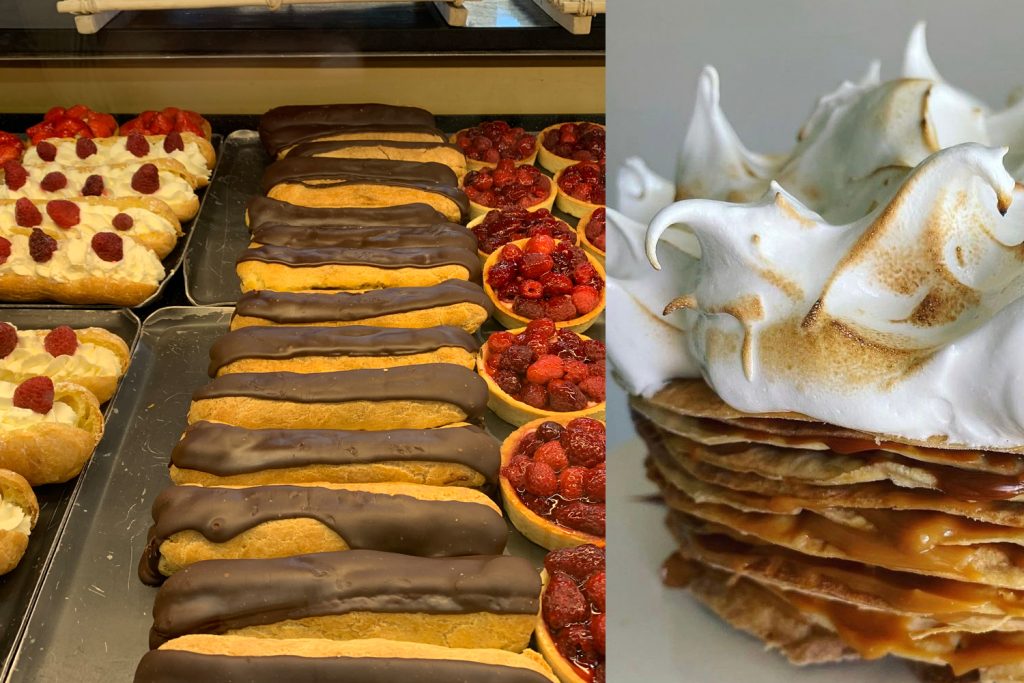 THE BEST CROISSANTS AND CHURROS ANCHOITA BAKERY
Despite his past lives as a pilot, actor, doctor, director, and activist, serial entrepreneur Enrique Piñeyro says his most challenging role yet is his new calling: restaurateur. His industrial-style restaurant, specializing in grilled meats, river fish, and pasta, temporarily closed during the pandemic (and will reopen in February 2022). But the shutdown gave the team time to focus on opening a bakery around the block serving up dreamy croissants, breads and churros with hot chocolate. 
Juan Ramírez de Velasco 1520. Phone Number: +54 11 4854-9334
THE BEST ROGEL CAKE MARU BOTANA BAKERY
Rogel cake is a classic Argentinian decadent dessert made of crispy, thin pastry layers sandwiched between Dulce de Leche and topped with meringue.

Maru Botana started as a pastry assistant being the only woman in a men's kitchen, and little by little she earned her place through sacrifice and commitment. Maru Botana is a successful entrepreneur and today She owns many pastry shops throughout Buenos Aires where Porteños (locals from Buenos Aires) go for coffee and a portion of one of his delicious cakes.

Suipacha 1371, Retiro
Phone number: 11 4326-7134
While we do our best to ensure the accuracy of our listings, some venues may be currently temporarily closed without notice. Please confirm status on the venue website before making any plans.
If you are planning a trip to Buenos Aires and need help from a local travel agent, contact us and tell us your interests, preferred travel dates and we will design your ideal trip.