Why The Recoleta Cemetery is Worth a Visit
As weird as it may sound, the Recoleta Cemetery is a "must see" attraction and one of the most popular places visited by visitors in Buenos Aires. It is centrally located on some of the most expensive real estate in Buenos Aires and is the eternal resting place to some of the most important Argentines; including Eva Perón, Raúl Alfonsín, and several presidents.

Once inside, Argentina history comes to life at the mausoleums of the dead. Over 50 tombs and crypts are explained, including Evita Perón, revealing all of the legends, historical figures and celebrities of Buenos Aires history.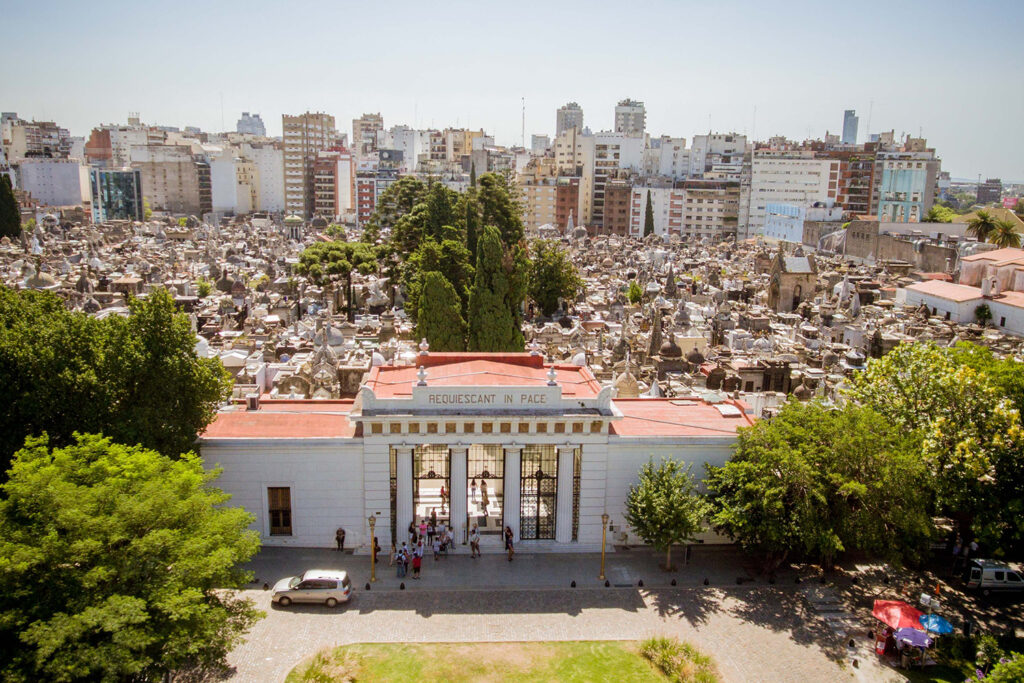 It gives people so much status to own a mausoleum here, that there is a waiting list of families who are dying to buy a crypt in this prestigious cemetery.

Together with Pere Lachaise in Paris and Di Staglieno in Genoa, Italy, this is one of the most astonishing burial grounds in the world. As you enter the Cemetery, you will soon forget where you are and I am sure you will feel you are in an open air museum, where you will not only learn about our history, but also about different architectural styles; and, above all, you will be amazed by the stories and legends hidden behind each monument.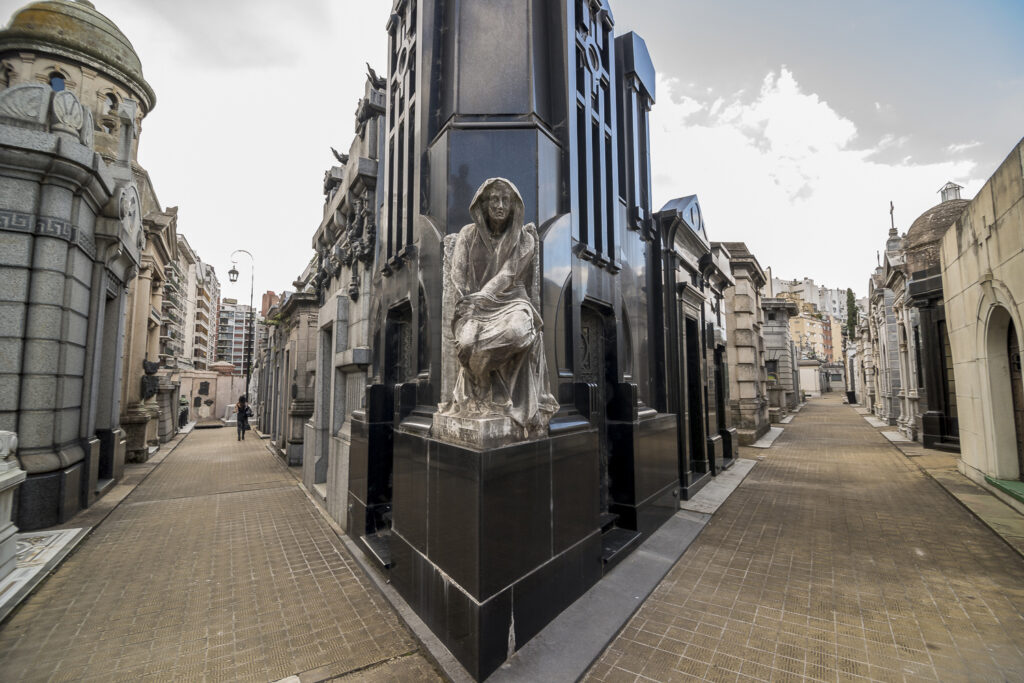 The cemetery's 14 acres are organized into squares, which are divided by wide, tree-lined avenues flanked by marble mausoleums of different architectural styles. Ba´s most illustrious sons and daughters (presidents, writers, scientists, artists, independence warriors) are all buried here. Among the most venerated tombs, is that of Eva Duarte, otherwise known as Evita Perón.

We never thought we would find ourselves promoting a cemetery as "a must visit" attraction, but the Recoleta Cemetery is a truly amazing place. The excessiveness and grandeur is unlike anything we've ever experienced.
Bear in mind that the Recoleta Cemetery is 14 acres large and a labyrinth of concrete, sculptures and amazing architecture. If you want more in-depth explanations behind the mausoleums, it is essential to hire a local guide to help you discover the best the cemetery has to offer.

Right outside the Cemetery you will find fantastic shopping opportunities and cafes with outdoor seating as well as excellent nightlife and five star hotels. You will find some of the best museums in Buenos Aires and you can explore the basilica Nuestra Señora del Pilar one of the oldest churches of the city.
Ideas South America walking tours combine Argentina history and Argentina present within a fascinating 3 hour stroll. On this walking tour in Recoleta you will see not only the cemetery but also the historical neighborhood of Recoleta and the beautiful mansions built by the city's elite. You will discover countless sculptures and statues depicting the great leaders of history.