BOCHA: A New open-air gastronomic market in the glamorous Campo Argentino de Polo de Palermo
Buenos Aires is taking the food hall concept to a whole new level. Bocha takes the greatest icons of Argentine food, our favorite chefs, to create a unique space for talents and flavors to meet. A space that contains the gastronomic heart of our country, in the center of the city with projection towards the world.
A unique landscape within our city, in which the open countryside merges with the architecture and embraces each gastronomic proposal at the hands of the main chefs of the current local scene. A privileged location in the heart of Palermo, with easy access for vehicles, bicycles and public transport.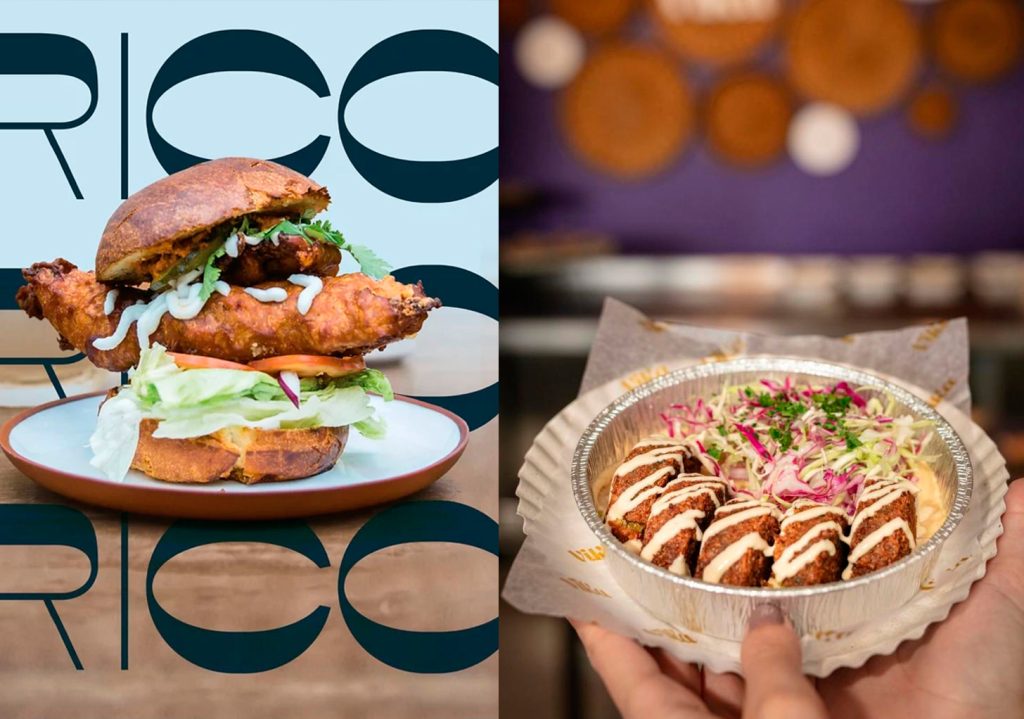 In a large open-air space next to the stands of the Campo Argentino de Polo, Bocha was installed, an open-air gastronomic market curated by renowned chef Narda Lepes: "The idea is to create a meeting place for the whole family, to that they eat rich, fresh, that they can try and learn from the kitchen of the best chefs but all year round, not just at a fair", She explained.

It is located in the central part of the Campo Argentino de Polo, where the two fields meet, and is made up of 15 restaurants: Apu Nena by Cristina Sunae; Ribs to the River; Plant – Vegetable Kitchen; Shaffe; Bardo, the excellent mobile bar owned by Inés de los Santos; Togni's pizzeria; Dogg; Vika Cocina, special mention because she is a young woman who cooks Armenian in a delicious way and is the favorite of the chefs; and Haiku by Yafuso, to prove a real Japanese proposal. For her part, Narda is in the epicurean restaurant of HSBC, as well as Capital Vinos – Wine Bar and Parrilla Pepe. In addition to Bocha, Imperial Beer house, Nómade and Cruza, which are established names, will continue on the premises throughout the year.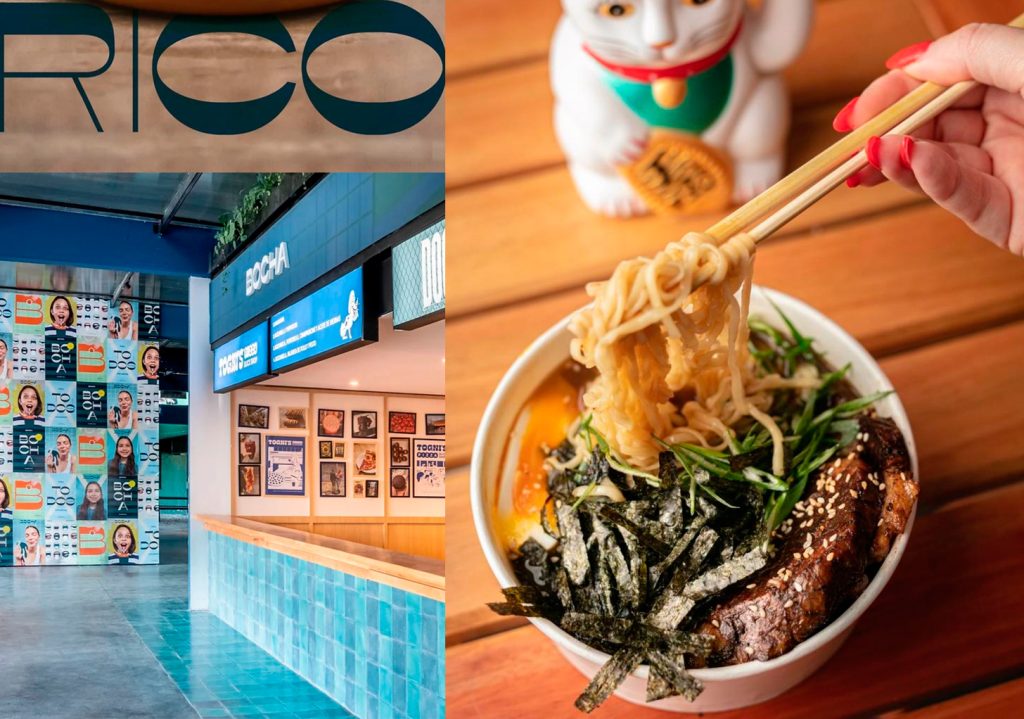 Hand-picked dining: Every dish has been personally taste-tested and approved by local experts.
Most of Bocha's bars and restaurants are already established elsewhere in the city. This is the case of Apu Nena, the Asian tapas place run by chef Cristina Sunae, who arrives with her dumplings, her steamed bread, her vegan empanadas and her chicken skewers.

There is also Dogg (hamburgers and hot dogs) and Togni's, the pizza "slice shop" that had already been operating with great success in Belgrano. In addition, Ribs al Río, which has a loyal public that follows them in their place overlooking the river in Costanera. It is a counter with many options: its artisanal smoked ribs and its "addictive" fries are two of the unbeatable of the house.

There are newcomers like Planta, a one hundred percent vegetable and homemade proposal: smoked carrot hotdogs, Caesar salad with crispy tofu and vegan pastries, among other options.

The first experience in front of the public of Vika Cocina, the Armenian dishes place of the young cook Victoria Karamanukian, "sponsored" by senior chefs who admire her work, also generates great expectations. The offer of stalls is completed with Pepe (grill on the go), Shafe (natural store), Haiku de Yafuso (Japanese cuisine) and drinks shops.

Within the promenade there are also bars and conventional restaurants (with tables and chairs in their own rooms). Bardo, the former itinerant bar of Inés de los Santos lands in Bocha with a menu of cocktails, drinks, sandwiches, salads, cheeses, cold cuts, etc. "We are going to have drinks that pair well at an organoleptic and conceptual level with what our neighbors offer," says the bartender.
Bocha is great for Families with children
During the weekends there is a lot of entertainment for children: face painting by local artists, balloons, live music, puppet show, storytelling, horseback riding on polo ponies, bouncy houses and ping pong tables.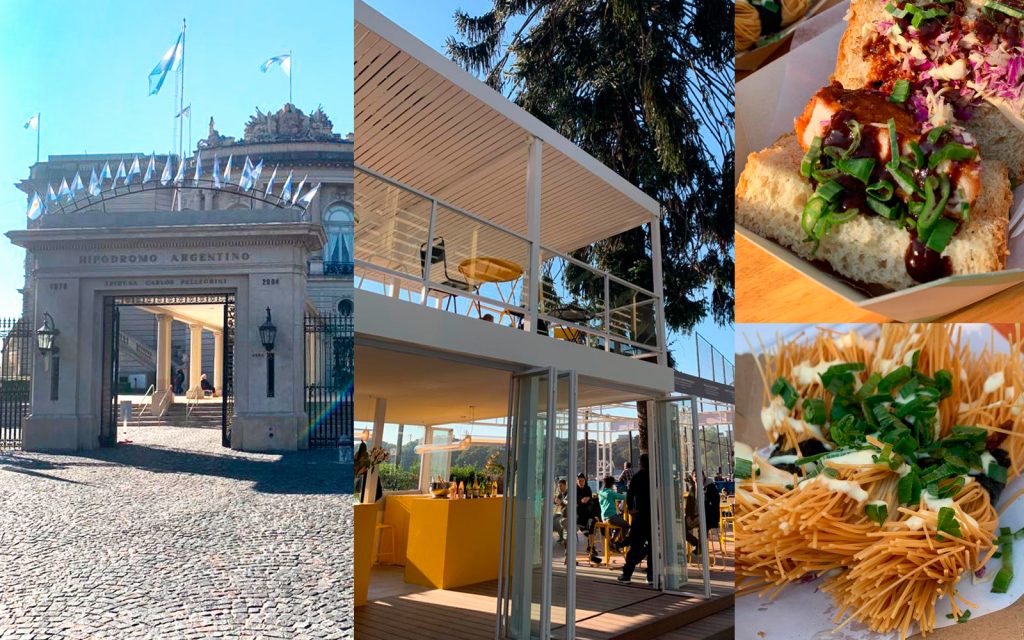 During the weekends there is a lot of entertainment for children: face painting by local

Argentine Polo Field. Av. del Libertador 4096, Palermo.

Admission is free and free.

Open: Friday from 6:00 p.m. to 12:00 p.m., Saturdays from 10:00 a.m. to 12:00 p.m. and Sundays from 10:00 a.m. to 8:00 p.m. Holidays from 12:00 to 20:00 and eves from 18:00 to 00:00.

A privileged location in the heart of Palermo, with easy access for vehicles, bicycles and public transport.

In the gastronomic stalls you can pay with cash or any credit card.

Before going to this food market, check opening hours at @bochapolo in Instagram because opening hours may vary. To find out about the events, on the IG @palermopolo.
Tip:
This visit can be combined with other attractions in the area such as Palermo Lakes, Rose garden or special events at Palermo Racetrack.