Great Things to see and do in Buenos Aires
These days, like Recoleta, Retiro is famed for its wealth which is noticeable in the wide leafy boulevards such as Avenida del Libertador and Avenida 9 de Julio. Furthermore, the architecture of this neighborhood defines an era of splendor and finesse.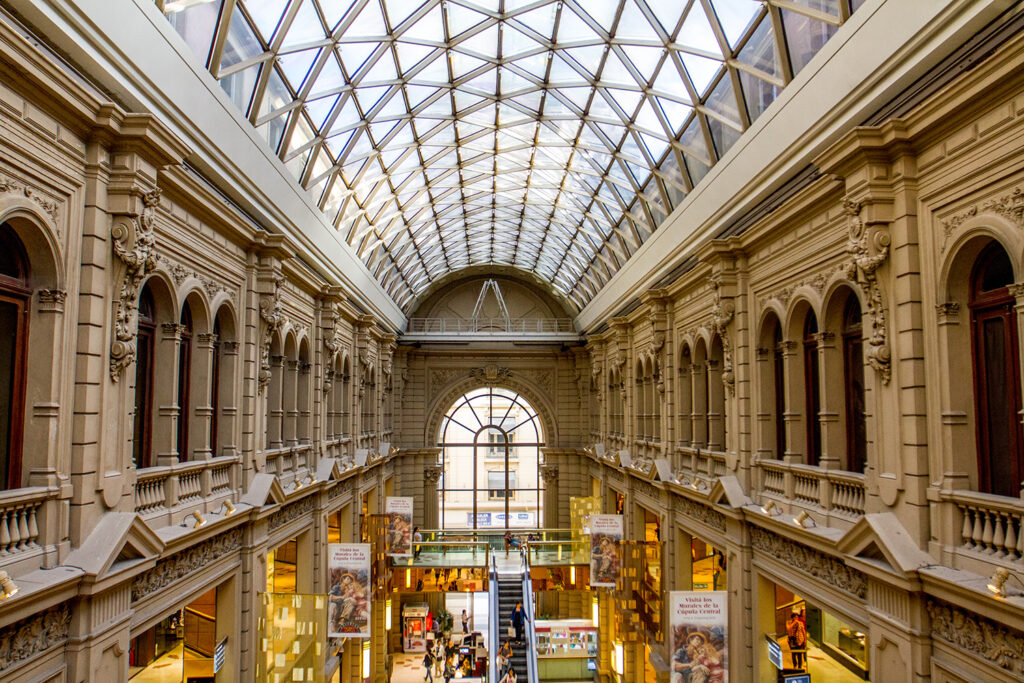 The barrio of Retiro is one of the nicest in the city for walking and offers some fantastic photo opportunities. At the barrio's heart is Plaza San Martin, a popular hangout for local workers during their lunch breaks. The plaza houses two significant monuments; one dedicated to San Martin himself and another to commemorate the fallen heroes of the Malvinas War.

Within a short walk from Plaza San Martin are some of the finest examples of architecture present in Buenos Aires. Palacio San Martin on Arenales street is arguably the most celebrated and is today used as the offices of the Argentine Ministry of Foreign Relations. Originally home to the Anchorena family, tours are available of this Beaux Arts palace.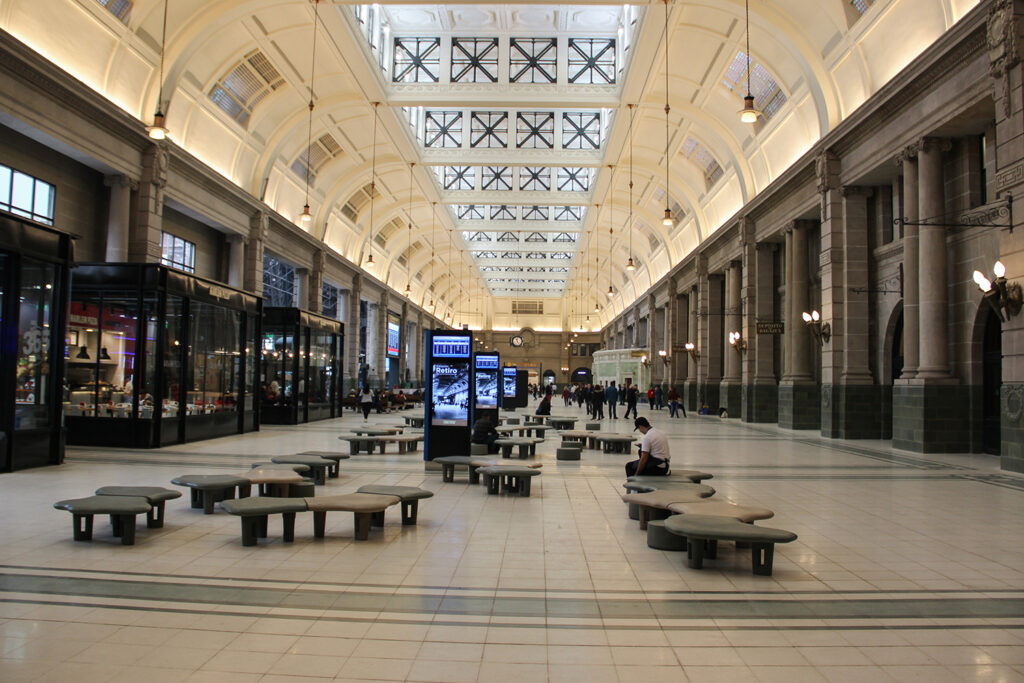 The location is great: A bright, sunny corner of quiet Retiro with giant windows that are ideal for people-watching while you sit down and get settled. I like some booth action, but there are large tables in the middle that accommodate groups a bit better, though once the place is packed there isn't a lot of room to spare. Fresh blooms from Florería Atlántico adorn the countertops and the day's spread of fresh goodies – fruit salad, croissants, and the Bloody Mary bar (score!) – are poised to make your mouth water.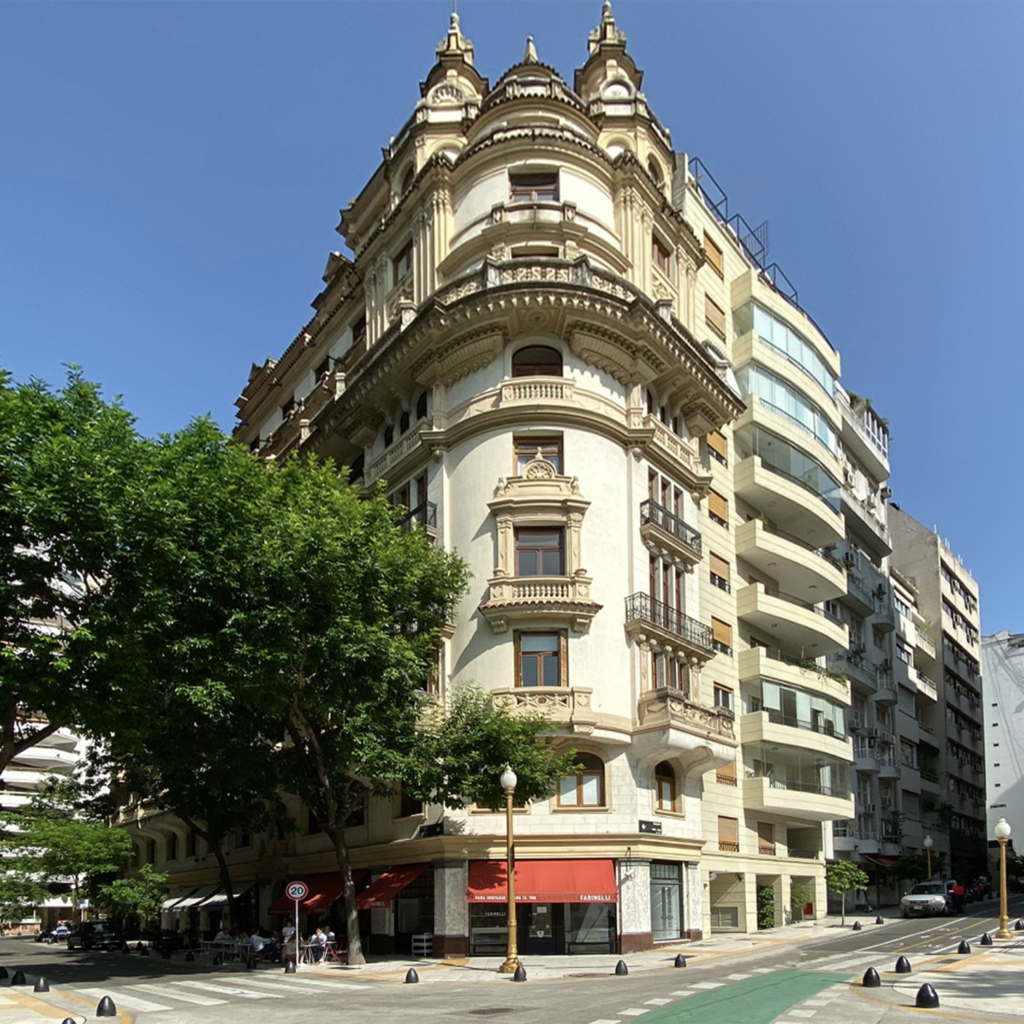 So here's the deal: Sunday brunch takes place from 11am-4pm only, with reservations available only for the 1pm time slot. Let's not even mention the scene at 3pm – Tables bursting with hipsters and families alike, and sad people outside being told that they couldn't be guaranteed a table before things wound down.

Address: Arroyo corner of Suipacha Street.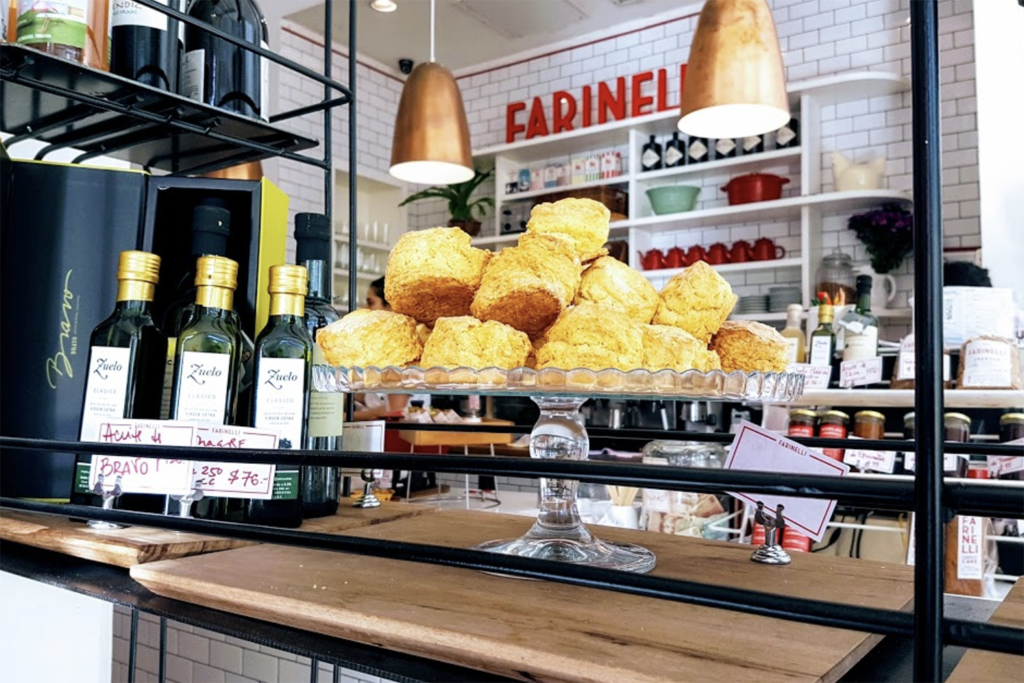 Admire the fabulous San Martin Palace
Palacio San Martin was designed by architect Alejandro Christophersen and boasts marble staircases, grandiose dining rooms and a garden containing a chunk of the Berlin Wall. A small but good museum displays pre-Columbian artifacts from the northwest, along with some paintings by Latin American artists. Free tours happen at 3pm on Thursdays (bring ID), but can be suspended at any time.

Originally built for the powerful Anchorena family, Palacio San Martín later became the headquarters of the Foreign Ministry; today it's used mostly for official purposes.

Address: Esmeralda 1231.

Cour d' honneur and Main Staircase - San Martin Palace.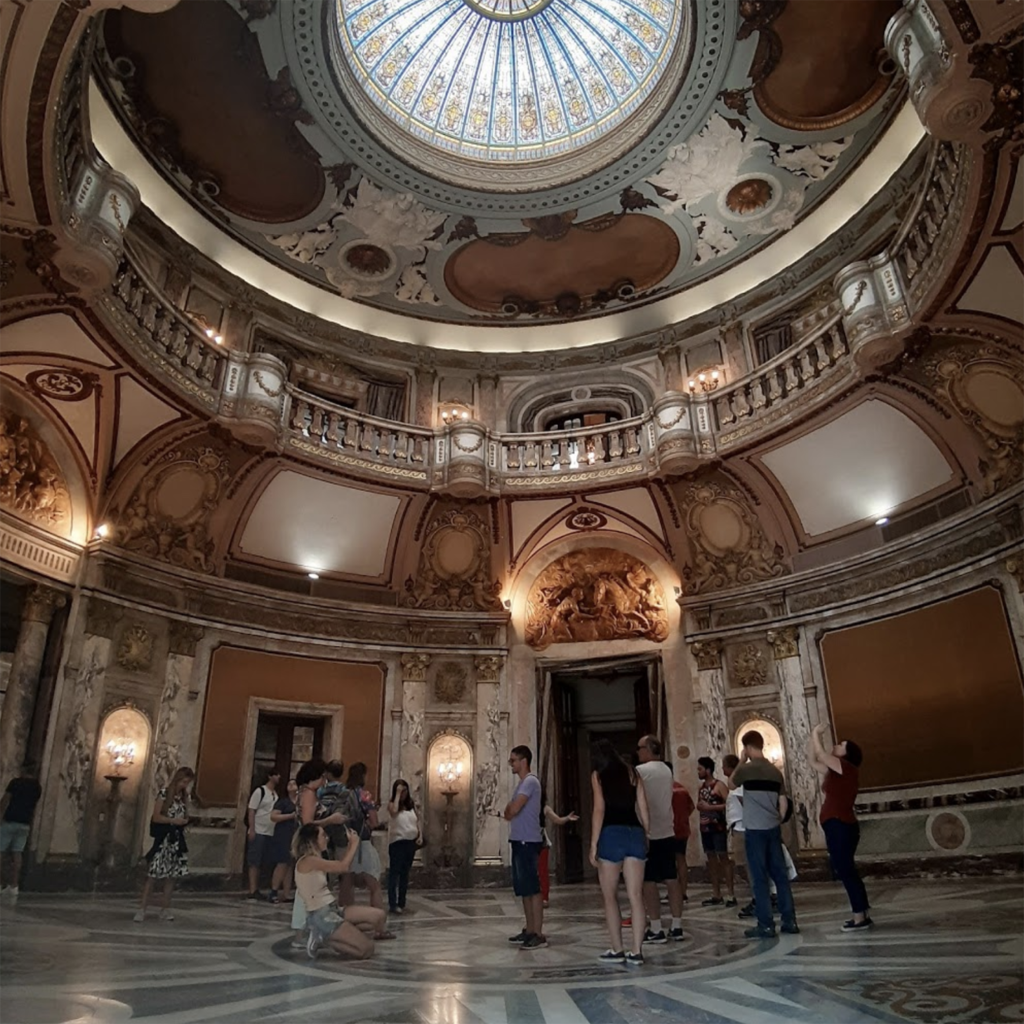 Take a tour of the magnificent Paz Palace
It is a masterpiece of sculptor Lola Mora, who designed it in the city of Rome in 1902. Its first location was in the downtown area, but dueOnce the private residence of José C Paz – founder of the still-running newspaper La Prensa – this opulent, French-style palace (1909) is the grandest in BA. Inside its 12,000 sq meters are ornate rooms with marble walls, salons gilded in real gold and halls boasting beautiful wood-tiled floors. The pièce de résistance is the circular grand hall with mosaic floors, marble details and stained-glass cupola. Nearly all materials came from Europe and were then assembled here; there's also a modest garden out back. Address: Santa Fe Avenue 750.

Magnificent Dome - Palacio Paz
Guided Tours: In Spanish: Wednesday to Saturday, 11.00 am Tuesday to Friday, 3.00 pm In English Thursdays 3.30 pm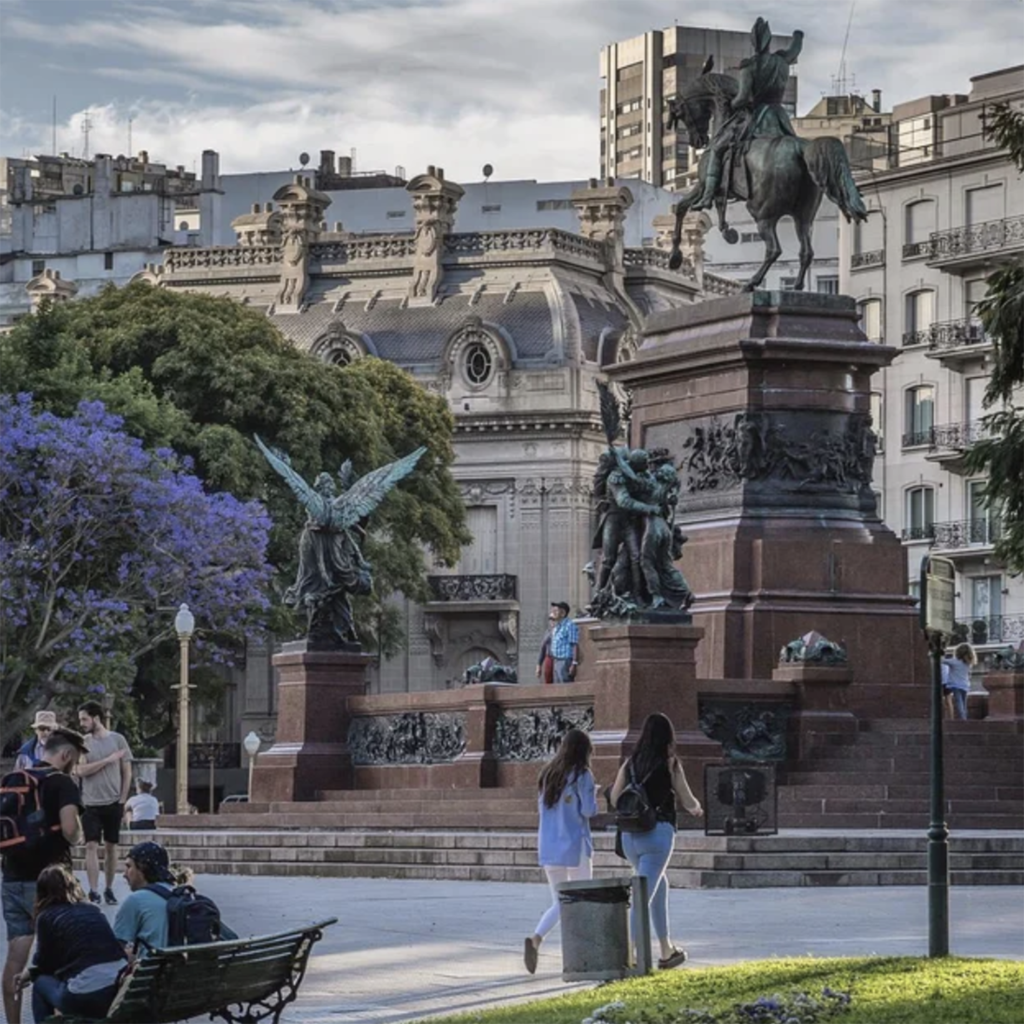 Museo de Arte Hispanoamericano Isaac Fernandez Blanco
Dating from 1921, this museum is in an old mansion of the neocolonial Peruvian style that developed as a reaction against French influences in turn-of-the-19th-century Argentine architecture. Its exceptional collection of colonial art includes silverwork from Alto Perú (present-day Bolivia), religious paintings and baroque instruments. There's little effort to place items in any historical context, but everything is in great condition and well lit, and the curved ceiling in the main salon is beautifully painted. There's also a peaceful garden.

Also known as the Palacio Noel, after the designing architect, the museum building and its collections suffered damage (since repaired) from the 1992 bombing of the Israeli embassy, which at the time was located at Arroyo and Suipacha. The space where the embassy was located has since become a small memorial park; you can still see the outline of the building on a neighboring wall.
TRY THE BEST PIZZA OF RETIRO
Filo Just off Plaza San Martin, this is a popular lunchtime haunt that fills up with workers from the nearby financial district who come to feast on pizza, pasta and salads. Opened in 1993 by six friends fed up with Argentina's Italian cuisine, Filo has since succeeded in creating a cult following with those with a penchant for mushroom risotto, salmon carpaccio, tiramisu, and the like. Address: San Martin 975.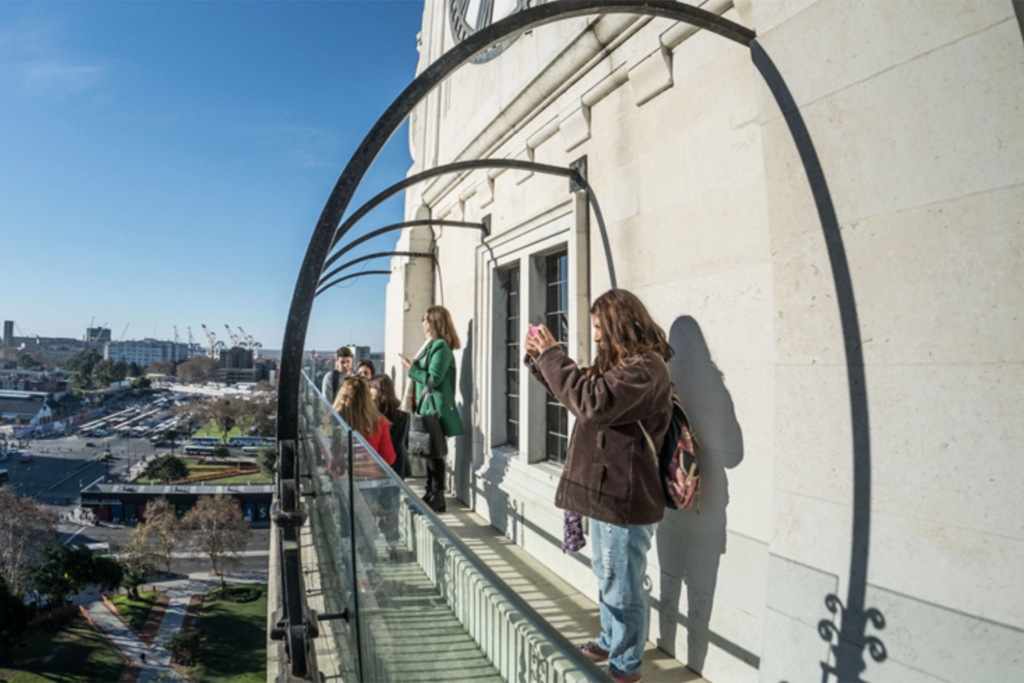 An Italian franchise, gone global, which first opened in Buenos Aires in the early 90's. Pizza Piola claims to have revolutionized the Buenos Aires pizza scene and that local food critics talk of before Piola and after Piola pizza. Address: Libertad 1073.
Floreria Atlantico - Flower Shop and Bar ​
One of BA's hottest bars, this basement speakeasy is located within a flower shop, adding an air of mystery and likely a main reason for its success. Hipsters, artists, chefs, businesspeople and expats all flock here for the excellent cocktails, whether they're classic or unique – and the lack of gas lines means all of the delicious tapas and main dishes are cooked on the parrilla grill.
Dinner at Floreria Atlantico
If you're a gin lover, note that the owner, Renato Giovannonni, produces and sells his own brand – called 'Príncipe de los Apóstoles' – aromatically infused with mint, grapefruit, eucalyptus and yerba mate . Reserve ahead for dinner. Address: Arroyo 872.
Private tours can be arranged for a weekday or weekend, day or evening. We can provide multiple in-house trained guides for a more enjoyable outing. Walking tours are great for team building, special events, and entertaining clients.